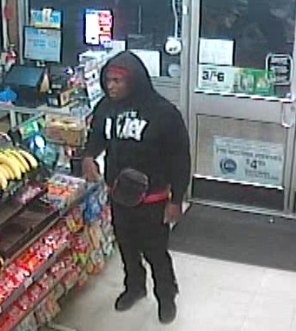 November 16, 2023
In the early hours of November 14, a 7-Eleven convenience store clerk in Merced, California, became the victim of a violent armed robbery. The incident, which has since gained the attention of local law enforcement and the community, took place around 3:07 A.M., according to the Merced Police Department.
The Incident
As per the reports, an unidentified assailant entered the 7-Eleven store located near Carmel Road and Gerard Avenue. In what quickly escalated into an armed robbery, the suspect reportedly shot the store clerk in the chest. The clerk, whose identity has not been disclosed, is currently recovering from the injury. Police are also searching for a second individual who may have been outside the store acting as a lookout.
Response and Investigation
The Merced Police Department was alerted to the incident following a distress call from the store. Officers swiftly arrived at the scene to aid the injured clerk and initiate an investigation into the robbery and shooting. As of now, the suspect remains at large, and the police are actively seeking leads to apprehend the individual responsible for this crime.
Public Appeal for Assistance
In light of the ongoing investigation, the Merced Police Department has appealed to the public for assistance. They urge anyone with information regarding the incident or the suspect to come forward. The release of the suspect's image from surveillance footage is anticipated to aid in this process.
Community Impact
This incident has raised concerns among the residents of Merced about safety in their community, especially in areas surrounding convenience stores. The Merced Police Department has reassured the public of their commitment to ensuring safety and bringing the perpetrator to justice.
Contact Information
Anyone with information about the incident is encouraged to contact the Merced Police Department. The investigation is ongoing, and updates will be provided as more information becomes available.
---
Sources:
For more information and updates on this story, please refer to the listed sources.