Reach all 16,300+ homes and businesses in the 93635 ZIP Code by mail twice each month!
If you're an established Los Banos business, looking to start a business, or want to move your business here, find out what we can do to help grow your business in Los Banos.
Download Our Media Kit
Advertise With Us
Email us at [email protected] to start advertising with the only local direct-mail newspaper serving the 45,532 residents of Los Banos.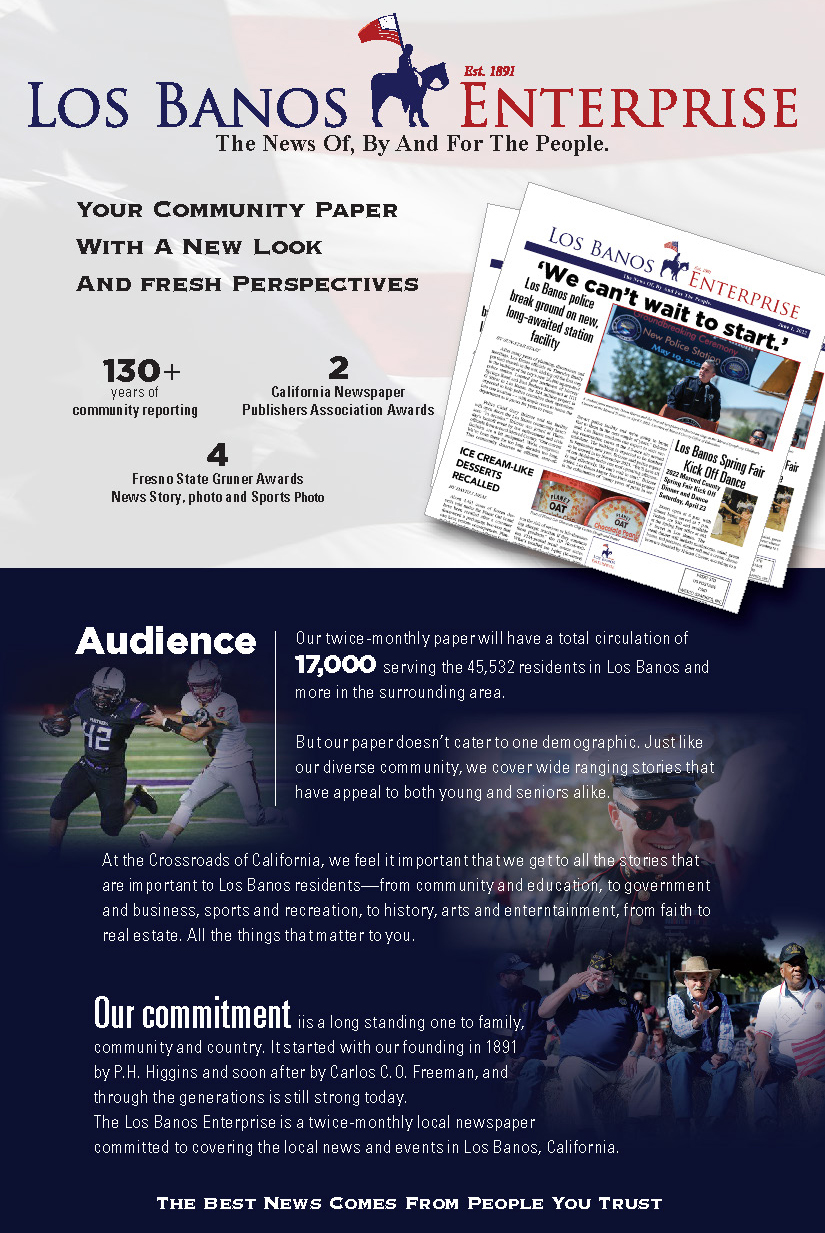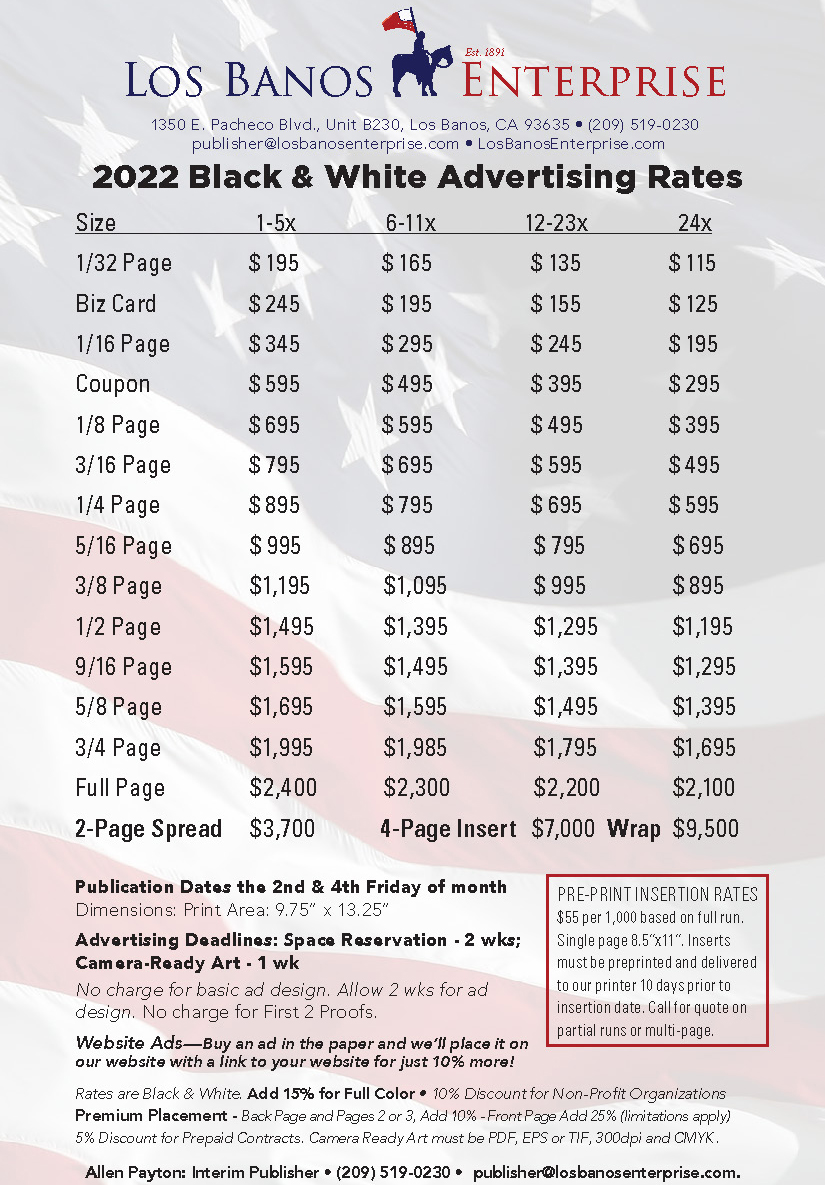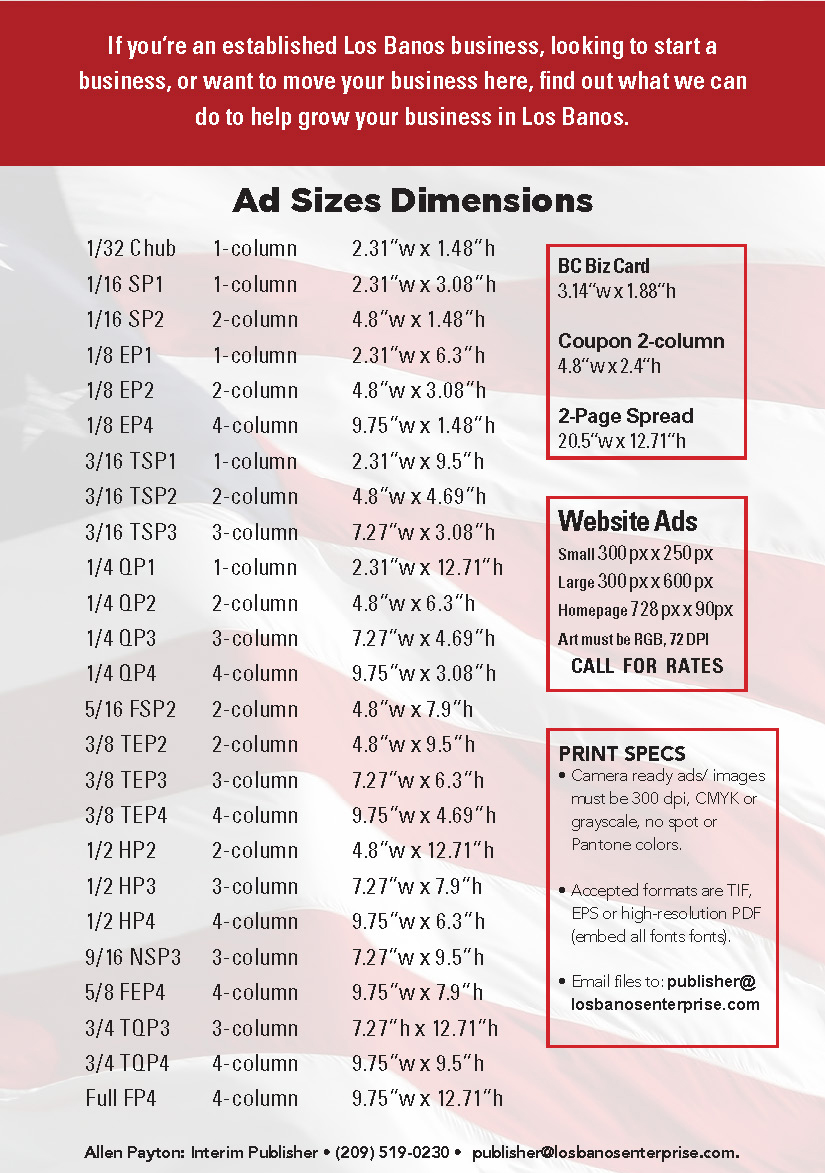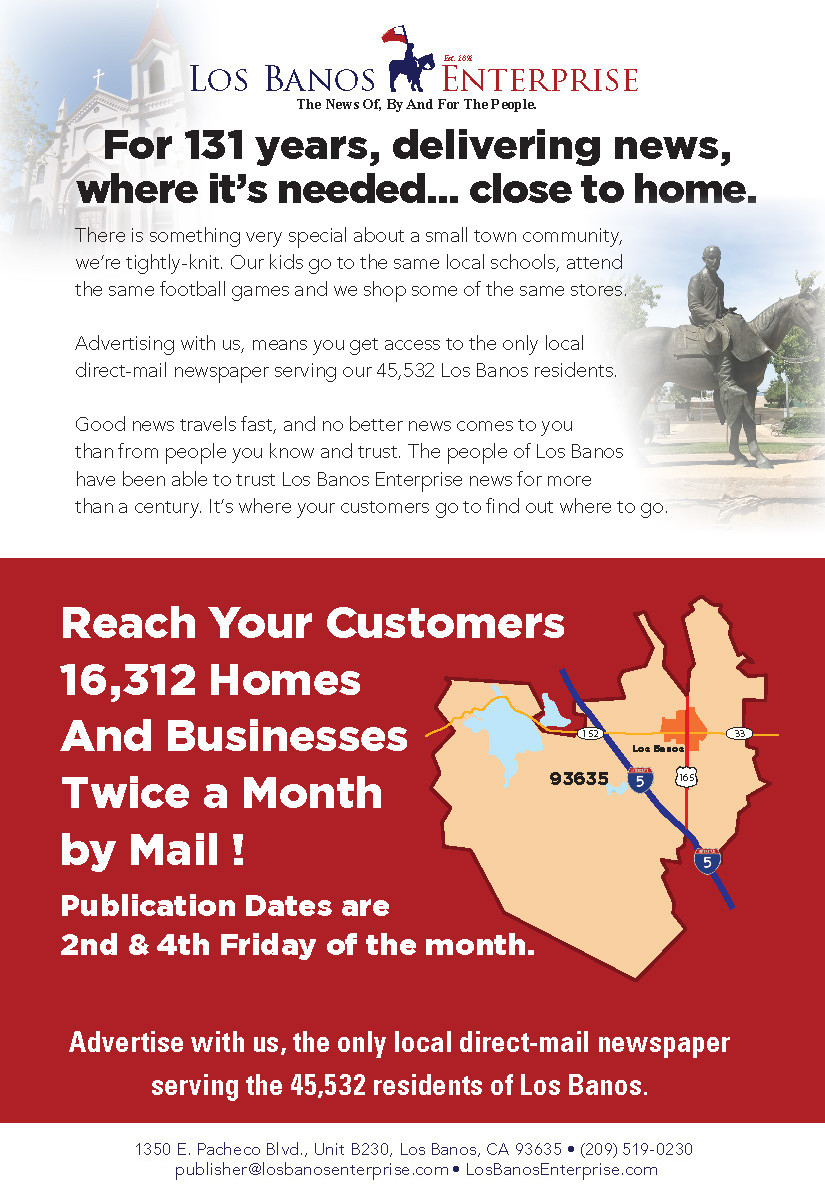 Advertising
Mailing Address
1350 E. Pacheco Blvd., Unit B230
Los Banos, CA 93635