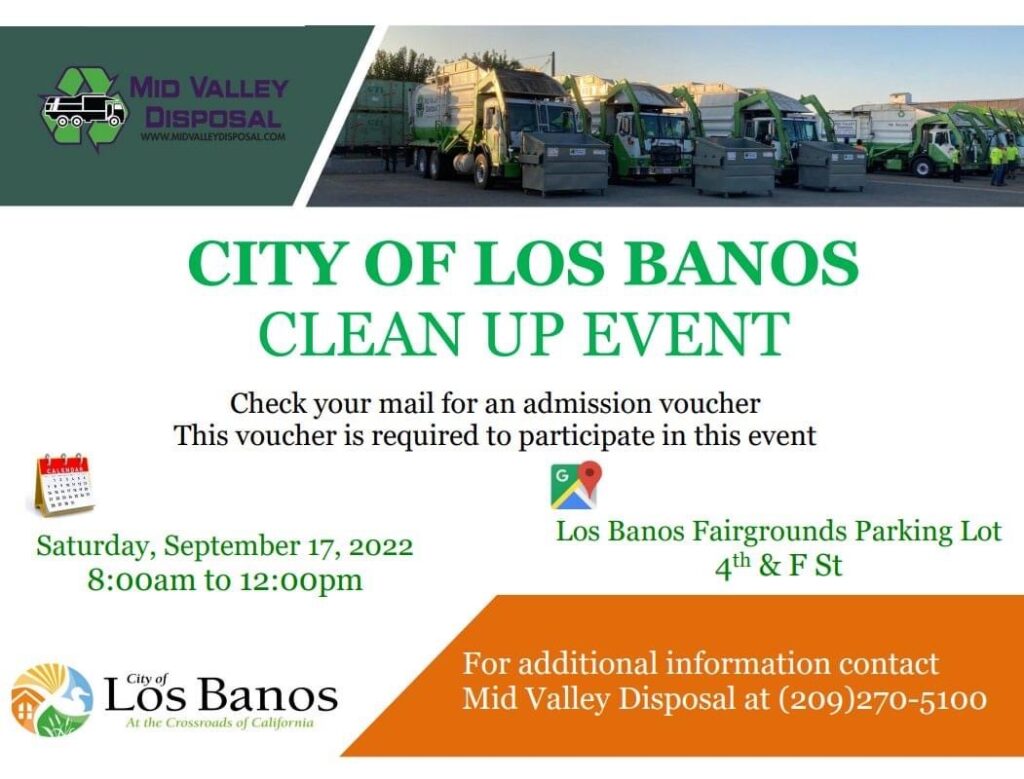 Need to do some house cleaning?!?

Hey LB, you should consider taking advantage of the upcoming Clean Up Event, provided by Mid Valley Disposal!

When: Saturday September 17th; 8 a.m. to noon.
Where: Fairgrounds parking lot at 4th & F Streets.

MAKE SURE TO CHECK your mail for an ADMISSION VOUCHER, you'll need it to get into the event.
If you have a question, call Mid Valley at (209) 270-5100.