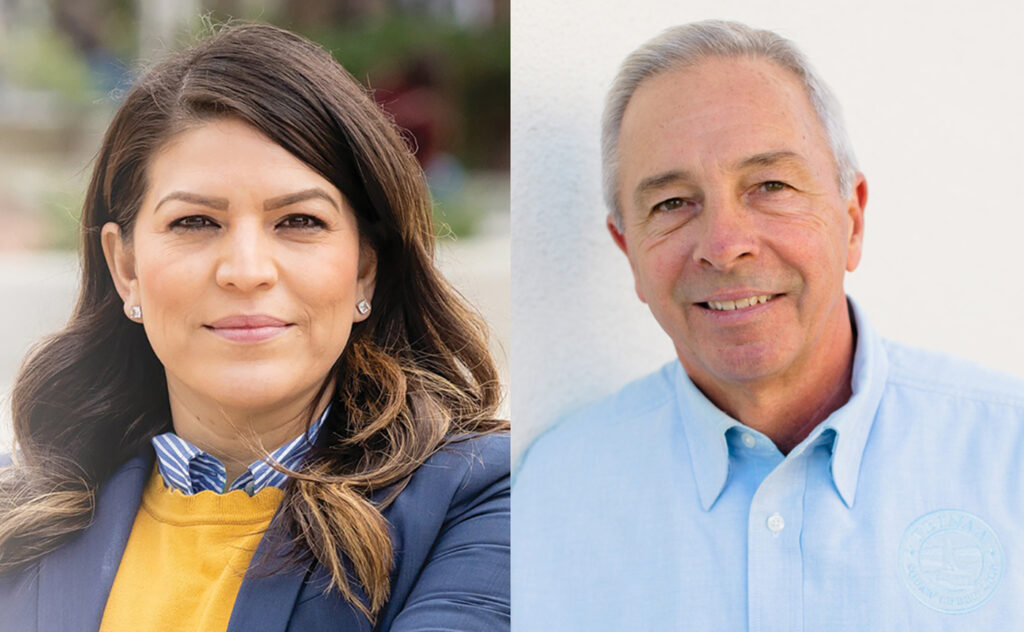 As of the latest update on the California Secretary of State's website at 9:44 a.m. Wednesday, Nov. 9, Democrat Fresno Councilwoman Esmeralda Soria was slightly ahead of Republican former Merced County Sheriff Mark Pazin in the 27th State Assembly race. The district includes Los Banos and all or portions of Merced, Madera and Fresno counties.
With all 399 precincts partially reporting there was just a 0.6% or 287-vote gap separating the two candidates. Soria had 24,193 votes or 50.3% to 23,906 or 49.7% of the vote for Pazin. That's down from Election Night reporting when Soria was ahead of Pazin by 1,010 votes.
A message on the Secretary of State's website reads, "Election results will change throughout the canvass period as vote-by-mail ballots, provisional ballots (including conditional voter registration provisional ballots), and other ballots are tallied."
In a video posted on her Facebook page of a joint Election Night event with State Senator Anna Caballero. Soria said to her supporters, "If any of you know me, you know that I'm relentless and I think this campaign demonstrated that."
In a Tuesday night post on his campaign Facebook page Pazin wrote, "As we wrap up voting tonight, I want to thank all of you for your support. We fought hard and fought for YOU. At the end of the day, it's all about being a strong voice for the Valley and bringing much needed change to Sacramento."
Please check this website or our Facebook page, later for the latest results in this race.