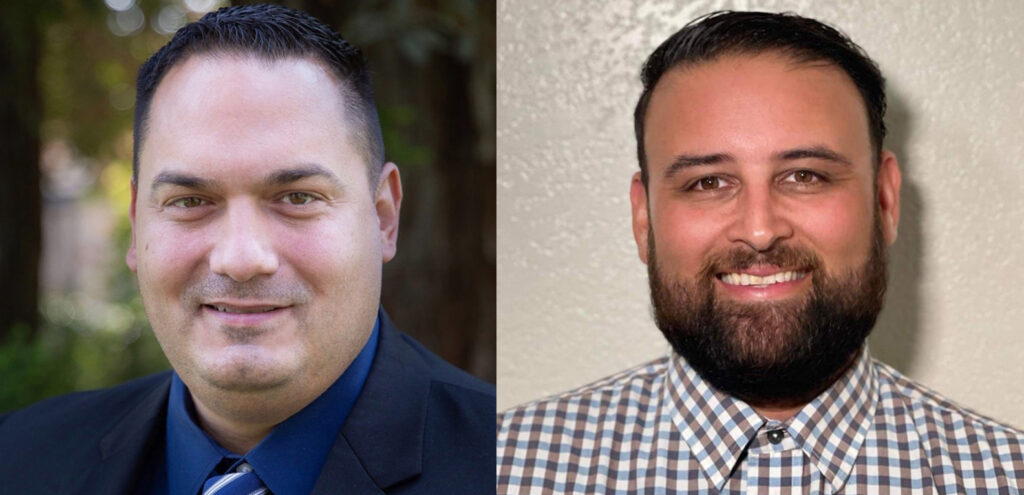 Re-elected Councilman Jones, City Clerk Mallonee to take oaths, as well
Council to discuss hiring security guard, other options for homeless encampment and interim, permanent city manager appointment during closed session
During the Los Banos City Council meeting tomorrow night, Wednesday, Dec. 7, 2022, the new mayor and District 2 councilman will be sworn in along with re-elected District 3 Councilman Brett Jones and City Clerk Lucy Mallonee. Paul Llanez, the only candidate whose name was on the ballot and soundly defeated write-in candidate Jim Davis, will take his oath of office for mayor, first. That will be followed by Douglas Begonia, Jr., who defeated incumbent Refugio LLamas. Both Jones and Mallonee ran unopposed.
Councilman LLamas and outgoing City Treasurer Kim Tomas will be given special commendations for their service to the city. The council will then participate in a reorganization and vote to appoint one of the four council members as mayor pro tem.
Since neither incumbent Tomas nor anyone else filed to run for city treasurer in last month's election, later in the meeting the council will consider filling the vacancy. The council members can either appoint someone using an application process or a special election.
Homeless Encampment Security Options
Under agenda item 13, city staff will provide an update on the status of the Rail-Trail Homeless Encampment and seek direction from the council on the continued operation/closure/relocation. According to the staff report, the council can choose from several options including:
Option 1: Leave the encampment open and make security improvements which could include more portable restrooms, security lighting, adding a camera system monitored by police staff and placing a uniformed security guard on site each night to deter criminal/deviant behavior and report that activity to police. Costs are estimated at $40,000 one time and $8,350 per month.
Option 2: Close the encampment and select a new site from City owned parcels. If approved, Council may include security improvements listed in option 1, plus the construction of a new chain-link fence, estimated at $25,000, adjusted for price escalations.
Option 3: Close the current Rail-Trail Encampment and absorb the current population of approximately 15-20 adults back into the community. If this option is selected, staff will adjust our outreach to continue to provide services to these individuals. If so directed, this option will involve providing notice to the current encampment residents and will take approximately 2-4 weeks to complete. Costs associated with this option would involve staff time and resources.
Option 4: Reject options 1-3 and direct staff to conduct further research.
Closed Session on Potential Litigation, City Manager
Following the public session portion of the meeting, the council will enter closed session to discuss the employment of the interim city manager and recruitment of a permanent city manager. Current Interim City Manager Greg Wellman is limited to working a total of 960 hours in his retirement and that time for Los Banos is quickly coming to an end. The council must decide to replace him with another interim appointment or appoint someone to the permanent position. It is expected another interim city manager will be appointed temporarily until a permanent city manager is hired.
They will also hold a conference with legal counsel on one potential case of anticipated litigation with significant exposure to the city.
The meeting begins at 6:00 p.m. inside the Council Chambers at City Hall, 520 J Street. It can be viewed livestream on the City's YouTube channel.