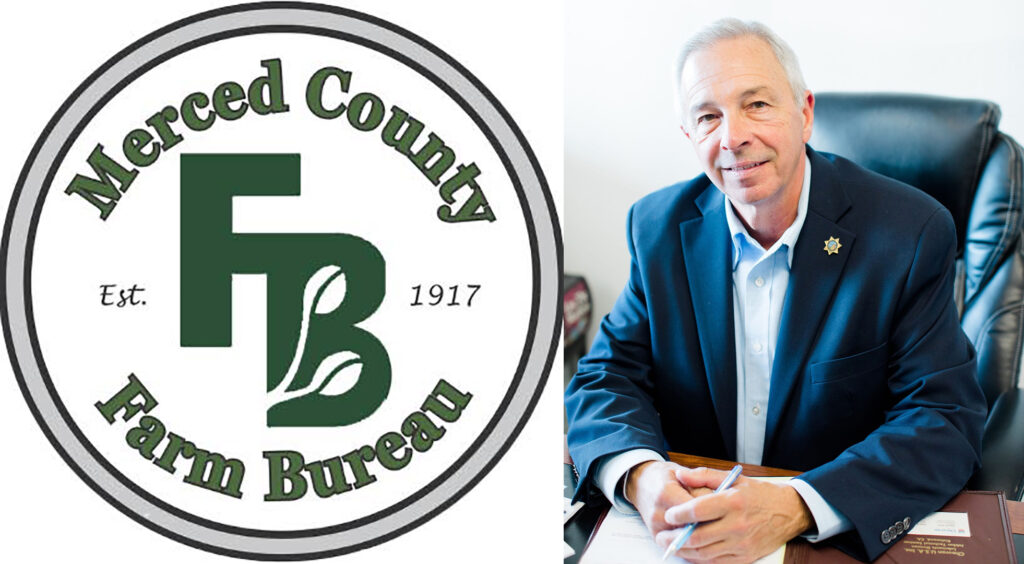 The Merced County Farm Bureau (MCFB) met with candidates vying to represent Merced County in State Assembly Districts 27 during the August Board of Directors Meeting and former Merced County Sheriff Mark Pazin received the board's endorsement.
This newly formed district will represent the majority of Merced County including all of Los Banos, and parts of Madera and Fresno counties. Following his time as sheriff, Pazin was appointed as law enforcement chief for the California Office of Emergency Services.
Pazin recognizes the regulatory burden for businesses to operate in California is far too high. In addition, he understands the need to invest in long overdue infrastructure to ensure a stable water supply.
When informed of the endorsement, Pazin responded, "Thank you to the Merced County Farm Bureau President and Board of Directors for your endorsement and confidence in me, to not only represent agriculture interests, but the entire district."
"For years we have only witnessed legislative meetings and empty promises to increase water storage, yet not one project started even though financing is available," he continued. "It will take someone with determination and focus to ensure a handful of people do not continually stop these important water storage projects and I am that person."
Following the endorsement, MCFB President Joe Sansoni was satisfied with the direction taken by the board. Sansoni stated, "In reviewing each of the candidates' backgrounds and platforms, we found these candidates aligned the most with the needs of Merced County agriculture."
"We look forward in continuing discussions with them on issues relevant to our membership through the November election," Sansoni added.
For more information about Pazin and his campaign visit www.markpazin.com.
The MCFB will interview candidates for endorsement in State Senate District 14 and Congressional District 13 at their September meeting.
About MCFB
Founded in 1917, Merced County Farm Bureau is a non-profit, non-governmental, grassroots organization that advocates for approximately 1,000 farmers, ranchers and dairy families who live and/or work in Merced County. For more information visit www.mercedfarmbureau.org.
Allen D. Payton contributed to this report.