Following the firing of Los Banos city manager Josh Pinheiro, Wednesday night, Council member Brett Jones issued the following statement on his Facebook page Saturday, June 18. (See Related Article)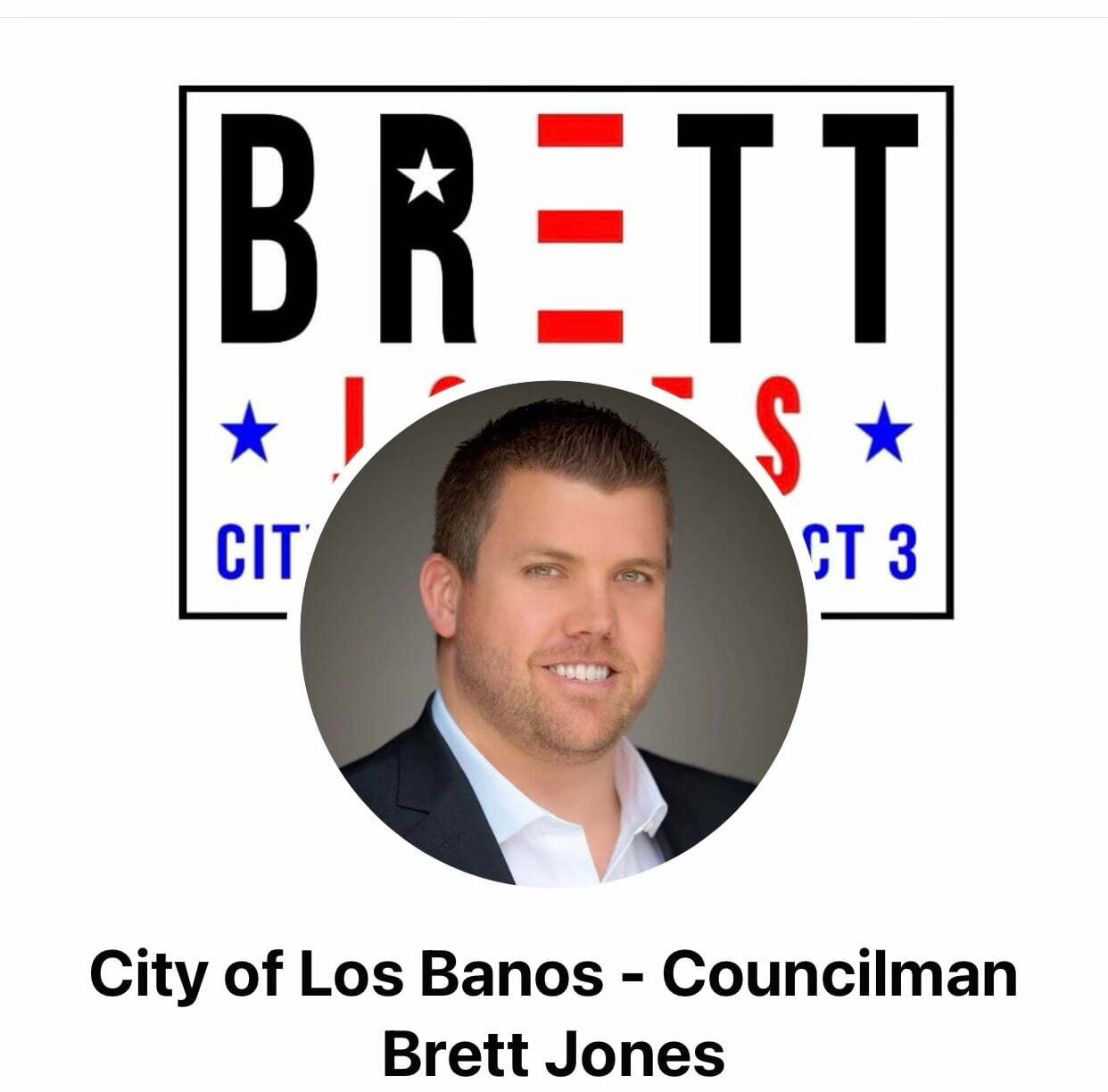 "It is with great regret to say the City Council voted with a 3-2 spilt vote to unjustly terminate the City Manager. Council Members Deborah Lewis, Refugio Llamas and Mayor Tom Faria voted to dismiss the City Manager. In my opinion, for no logical or rational explanation from the three elected officials that voted.
When Council hired the City Manager we didn't want a "Government Man". Our goal was to find someone that was goin to work in the City's best interest and not their own self promotion. We wanted a City Manager that would get out of the office and engage with our citizens and stakeholders. We wanted a City Manager that would take back control of City Hall and raise the moral and instill a culture that employees could take pride in.
We had found the right person for the job. Someone that was not afraid to roll up their sleeves and dive right into the challenging issues that all previous City Managers hid from.
Besides all the day-to-day tasks, here are just a few of the accomplishments our City Manager did for the City that previous City Managers overlooked or ignored.
• Allocated $1,000,000 to rebuild the dilapidated animal shelter.
• Allocated $1,000,000 to local small businesses through the RAD Card program.
• Allocated funding to build pickleball courts. A fast growing sport in our community.
• Allocated funding to trim City owned trees. Our City owned trees have been severely neglected for many years.
• Allocated funding to rehab the gun range for our Police Department including funding to construct restrooms at the gun range so that our Officers won't have to drive all the way back into town every time they need to use the restroom.
• Allocated funding for a tone splitter in our Fire Department's radio system. This will prevent unnecessary distractions for our firefighters and allow them to be better rested for when emergencies call.
• Allocated funding for new scoreboards at the little league fields at Colorado Park. These scoreboards have not worked for years.
• Provided additional funding for the rehab at the Ag Sports Complex. This will allow the baseball fields to be regraded along with other upgrades.
• Allocated funding for an additional mechanic at Public Works. We have been an average of two months behind on our fleet maintenance including our vital police cars.
• Allocated funding for deferred maintenance and capital improvements on our City buildings.
• Beautified landscaping at Pacheco Park and in many other areas of Los Banos.
• Created a partnership with the Los Banos Unified School District to refurbish the Basketball courts on 7th and Pacheco.
• Spent time with our Police Officers as well as our Firemen. Made it a point to go on at least one ride-along a month.
The City Manager was in numerous conversations with commercial developers in bringing businesses into town, along with developing key pieces of land that have sat vacant for many decades. I've personally sat in on some of those conversations and heard these commercial developers say how happy and impressed they are, and how exciting it is to work with a City Manager that was so proactive. These commercial developers stated that they do not have this kind of positive experience in many of the cities they currently do business in. It was rare for them to get any responses let alone any engagement from other City managers.
He worked 60+ hours a week including nights, weekends and holidays when he was only contracted for 40 hours a week.
He was working on building moral and a positive culture within the City. Moral, culture, vision and a mission have always been missing from this City.
Amazingly the two council members that voted to terminate the City Manager's contract also voted earlier that evening approving the City Manager's outlay on the City's budget for this fiscal year – a historic budget at that. Mayor Tom Faria was absent for the regular session meeting, but there was no questions, no complaints nor any opposition received from him regarding the City's budget. It would appear the City Manager was doing a good job.
Imagine owning a professional football team that's in the playoffs on its way to the Super Bowl and you fire the head coach because you don't like the plays he's giving to his team.
Plain and simple our City Manager was caught in a political crossfire.
There was no rational logic to the vote. It was based purely on emotion without a single thought given to the repercussions that will follow. Because of the vulnerability these three City officials left the City in, along with their lack of secession planning to move this City forward, I have absolutely zero confidence in the leadership of our Mayor Tom Faria, Council Member Deborah Lewis and Council Member Refugio Llamas. It is completely inexcusable what they did.
If you disagree with this wrongful termination of our City Manager as I do, I encourage you to come to our next council meeting on July 6th, 2022 at 6:00 pm to voice your disapproval.
City Hall is located at 520 J Street, Los Banos. On a side note. Government is only good at two things: Wasting money and screwing things up. The three City officials that voted to terminate the City Manager's contract are life long government employees. Let that sink in."
Justin Collins contributed to this report.