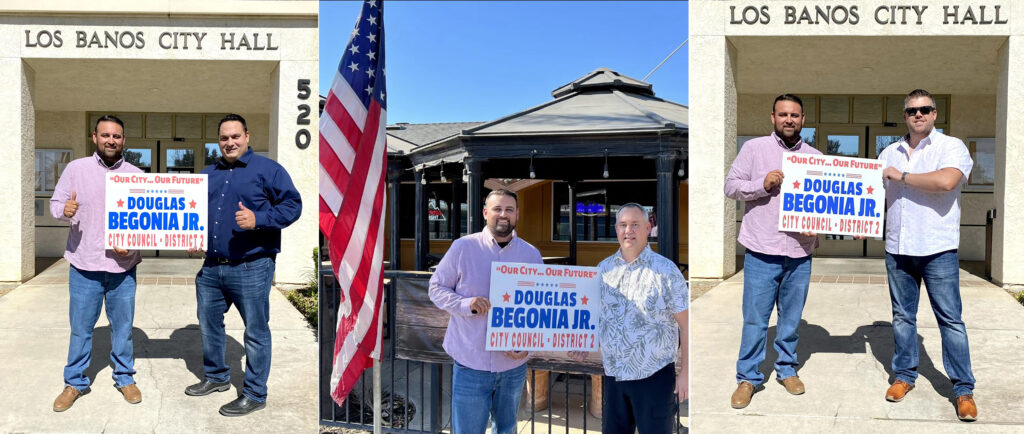 Candidate for Los Banos mayor, Paul Llanez announced on his campaign Facebook page on Tuesday, Oct. 11th that he has endorsed Douglas Begonia, Jr. for the District 2 City Council seat in this year's election.
"I am endorsing Doug for several reasons," Llanez wrote. "He is a well respected teacher in our community and helps coach high school football."
"He's in touch with listening to what the issues are in our community and wants to help," the city's expected next mayor continued. "He strongly supports our first responders which is something that is near and dear to me."
"I think Doug will help contribute new ideas especially when it comes to helping the youth in our community and not just be someone who simply votes on agenda items," Llanez added.
When reached for comment about the endorsement Begonia responded, "I feel honored to have received the endorsement of our incoming Mayor Paul Llanez as well as the endorsements of other dignitaries in our community."
Those include Councilman Brett Jones who wrote on his official Facebook page on Monday, Oct. 10, " I'm excited to give my full endorsement and support to one of our very own school teachers running for City Council District 2 this November."
"Douglas Begonia Los Banos City Council Candidate – District 2 brings a wealth of knowledge being a local educator," the District 3 councilman continued. "I look forward to his ideas and fresh perspective on how to engage more with the youth of our city. Vote Douglas Begonia Jr. for City Council District 2."
Mayor Pro Tem and District 1 Councilman Kenneth Lambert has also endorsed Begonia. In a post on Lambert's official Facebook page on Wednesday, Oct. 12, which included a photo of the two, he wrote, "I am here to say that I am giving my support and endorsement to City council candidate District 2 Douglas Begonia Jr. VOTE Douglas Begonia Jr District 2 City council, Teacher of Los Banos, and brings honesty and integrity for the citizens of Los Banos."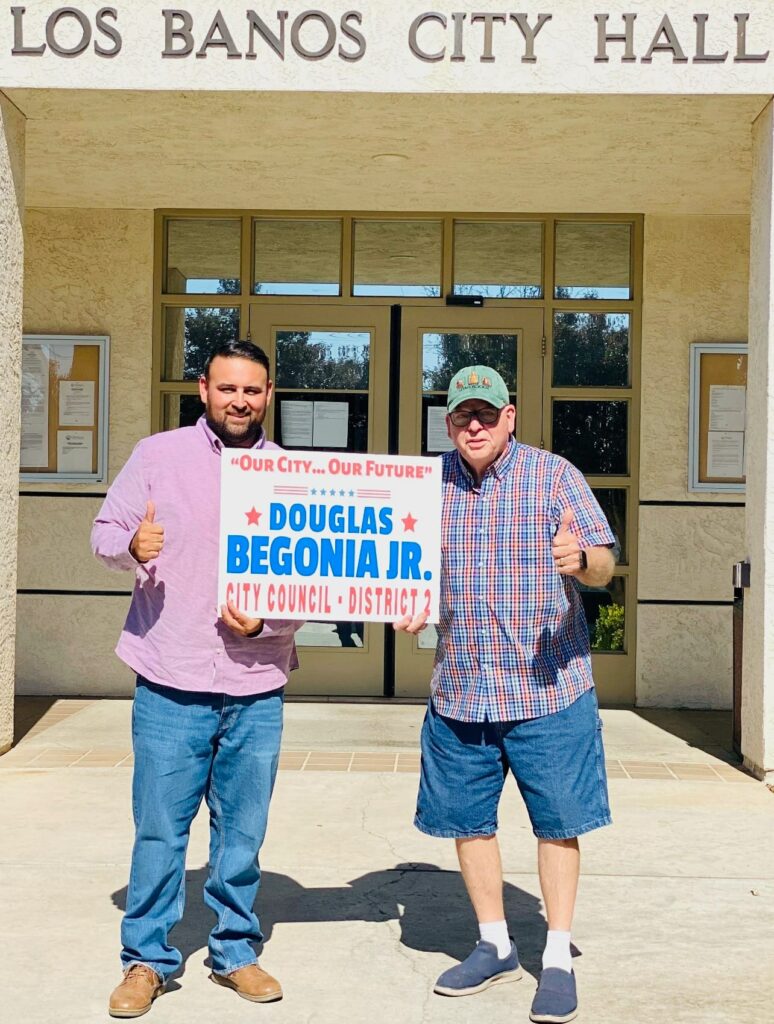 In addition, Begonia received the endorsement of former Los Banos Chief of Police Mike Hughes whom he thanked in a post with a photo of the two on Begonia's campaign Facebook page on Tuesday, Oct. 11th.
"The amount of support and positive feedback I have received while campaigning so far has been incredible," continued the District 2 challenger who is facing appointed incumbent Refugio LLamas.
"I strongly believe Los Banos has a bright future and can't wait to help this city move forward and be a part of productive leadership in our community," Begonia added.
The election is November 8 with ballots already arriving in the mail, this week.