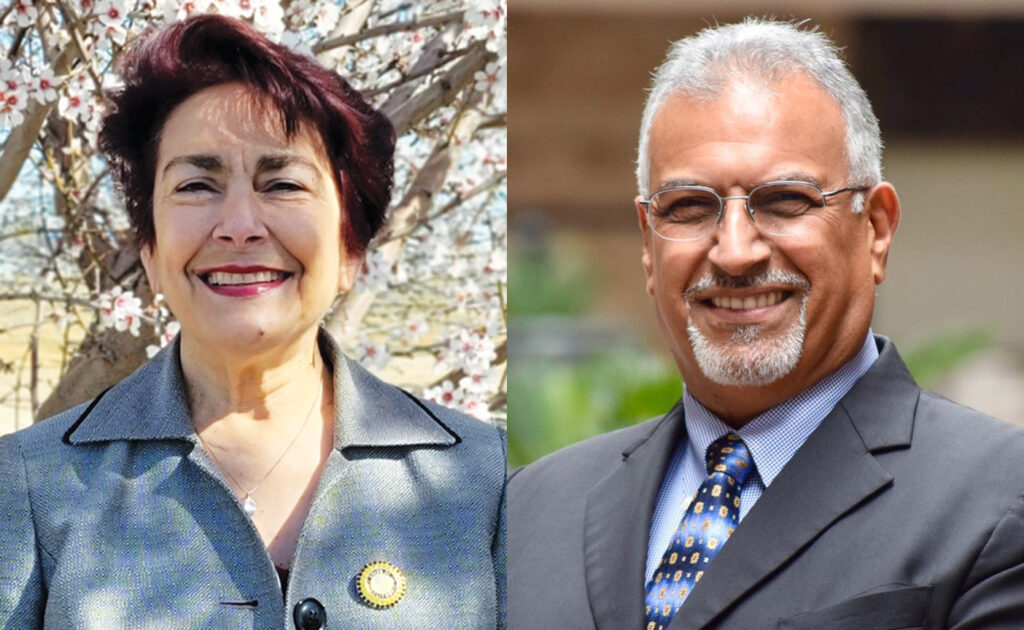 In the new California 14th State Senate District incumbent, Democrat Senator Anna Caballero, who represents Los Banos in the current 12th District faces Republican challenger, businessman and rabbi, Amnon Shor in the November election.
According to Calmatters.org, Caballero's professional experience includes working as an attorney for Caballero, Matcham & McCarthy and California Rural Legal Assistance, and as the Executive Director of Partners for Peace, "a non-profit organization dedicated to youth violence prevention and steering young people away from gangs through supporting literacy, after school activities, early childhood development, youth employment and high school dropout prevention strategies."
According to Ballotpedia, Caballero is a former member of the State Assembly, representing District 30 from 2016 to 2018 and was unable to run for re-election in 2018 because of term limits. She also represented Assembly District 28 from 2006 to 2010. Caballero served on the Salinas City Council from 1991 to 1998 and was mayor of Salinas.
According to Wikipedia, she also served as Cabinet Secretary for Gov. Jerry Brown of the State and Consumer Services Agency from March 2011 until 2015.
According to her campaign website, Caballero grew up in a family of copper miners in Arizona. "She moved to Salinas to work with farmworker families. As a young attorney…Anna made sure people who spent their days working in the soil and fields of the Salinas and Central Valley were treated with respect and dignity, and their rights protected."
The issues she is focused on are affordable housing, education, gang violence and crime, healthcare, homelessness and poverty, immigration, veterans, women and equality including abortion rights, and the right to water.
Caballero is also a wife and mother of three, and her husband, Juan Uranga, is the Director of the Center for Community Advocacy in Salinas.
For more information about Caballero and her campaign visit https://annaforsenate.com.
Challenger Shor
Her challenger, Amnon Shor was born in Netanya, Israel to an orthodox Jewish family and served in the Israeli Defense Forces, defending his country during the 1973 Yom Kippur War. He was working for EL-AL, Israel's Airlines where he met and later married his wife, Lynette. Together they have three children and seven grandchildren. They decided to settle in California and call it home. Shor immigrated to the United States in 1980.
According to his campaign website, "Shor began working in the jewelry business, owning his own wholesale and retail operations. In 1986 the family moved to Fresno, to pursue a passion for Arabian horses and bought a ranch for that purpose in the beautiful Central Valley. In the early 90s, Shor went back to school to further his education in religious study, starting a new path by founding a congregation in 2004. He has served as the senior Rabbi since."
According to Ballotpedia, Shor's professional experience includes working as an educator and he has been affiliated with the International Alliance of Messianic Congregations and Synagogues, Messianic Jewish Alliance of America, Promise Keepers and Gemological Institute of America.
Shor says he's "fighting for families, farmers and water rights" and his main issues are water, family rights, fighting for children saying, "We must stop educators forcing doctrine on our children. Parents make decisions for children;" and conservative values saying, "Integrity, honesty and ethics are not just campaign words to Amnon Shor. He lives them."
For more information on Shor and his campaign visit www.shorforsenate.com.