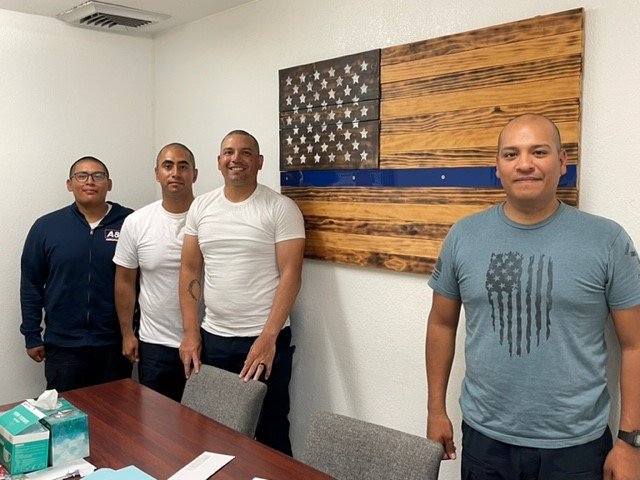 Keep them in your prayers LB!
Just a couple weeks ago, LBPD's newest Police Officer Trainees began the six-month journey through the police academy in Fresno.
Trainees Isael Lopez, Carlos Gomes, Michael Leyva and Arturo Solis. They will be attending the academy for the next several months, learning the ways of a professional law enforcement officer…
It's not an easy path LB, I'm sure they'd love to hear your support as they run, read, write and push (up) their way to success!
And we see their haircuts too
…we're pretty sure that's because they are attempting to eliminate any and all reasons for their Recruit Training Officer to make them do push-ups
!
If you, or someone you know is interested in a career in law enforcement visit the City jobs page here: https://www.governmentjobs.com/careers/losbanos.
Offer your comment on the Los Banos Police Department Facebook page.