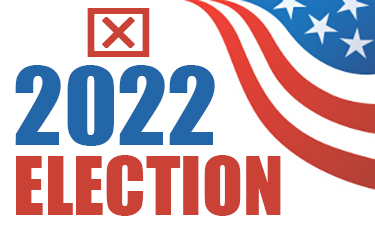 Martinez, challenger file for school board Trustee Area 7; three other trustees, Councilman Jones, city clerk get free ride to re-election; filing for city treasurer also extended
Los Banos Mayor Tom Faria will not run for re-election, this year. According to the list of candidates dated August 12, 2022, at 5:41 p.m. on the Merced County Elections office website (see page 12), he did not pull or file nomination papers that were due by 5:00 p.m., yesterday. Only one candidate did, businessman Paul Llanez. The filing period has now been extended by five calendar days until next Wednesday, August 17 at 5:00 p.m.
In addition, District 2 Councilman Refugio LLamas filed his papers on Friday and will face one challenger, teacher Doug Begonia (the son, not the father) who also filed, as previously reported.
Incumbent City Clerk Lucy Mallonee was the only candidate to file in her race but no one has yet to file to run for city treasurer. So, the filing deadline to run for that position was also extended by five days.
There was speculation whether or not Faria would seek re-election since he hadn't yet pulled papers and a for sale sign was seen in his yard as of Thursday morning, August 11, 2022. Faria has yet to respond to questions if he is moving out of the city now that he retired from teaching, this year. (See related article)
Area 7 Only Race in School Board Elections
In the Los Banos school board elections, three trustees, Gene Lieb in Area 1, Marlene Smith in Area 3 and Anthony Perreira in Area 5 face no challengers. But in Area 7, both incumbent trustee and current Board President Ray Martinez and challenger Dayna Valadao, a retired teacher, filed their nomination papers to run in time for Friday's deadline.
Faria, Tomas Can't File During Extension Period
However, there has been some confusion about the filing deadlines and to whom they apply, and a belief expressed by some residents that Faria could still file during the extension period.
Mallonee was asked if incumbents had only until Friday at 5:00 p.m. to file and if they didn't file by then that's it for them and that the deadline is extended five more days only for other candidates to file by Wednesday, August 17 at 5:00 p.m. She directed this reporter to page 13 of the Merced County Candidate Handbook & Resource Guide.
There it reads: "If an incumbent, eligible to be elected, fails to file a Declaration of Candidacy by the close of business on the 88th day prior to Election Day, any person, other than the person who was the incumbent on the 88th day, may file a Declaration of Candidacy not later than the close of business on the 83rd day."
The 88th day prior to Election Day on November 8 was yesterday, Friday, Aug. 12. The 83rd day before the election is next Wednesday, Aug. 17.
So, that means neither Faria nor City Treasurer Kim Tomas can file during the extension period and seek re-election. Only other candidates for those positions can file by the August 17th deadline.