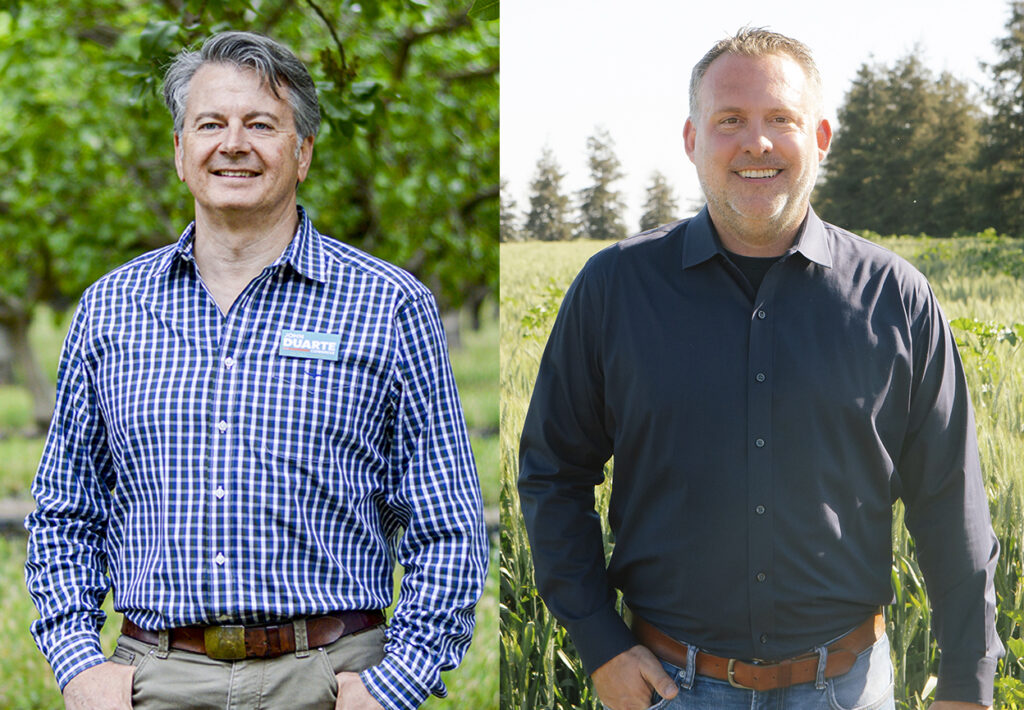 Cook Political Report had district leaning Republican, now toss-up
After leading since the early returns in the newly drawn 13th Congressional District race, as of 9:44 a.m. on Wednesday, Nov. 9 local Democrat Assemblyman Adam Gray is now trailing Republican farmer John Duarte by 203 votes or just 0.2% of the vote. As of that time Duarte had 34,715 votes or 50.1% to Gray's 34,512 or 49.9% of the vote.
The district includes Los Banos and all or portions of Merced, Madera, Fresno, San Joaquin and Stanislaus counties. The Cook Political Report has had the district as one of the most competitive House races in the nation and leaning Republican, predicting Duarte had a good chance to win. But now it shows the race as a toss-up.
When reached for comment just before midnight Tuesday night when he was still in the lead, Gray said, "It's looking very optimistic. Great results tonight. I'm very honored and humbled to have the support of the voters. We'll let them keep counting the ballots. But certainly, feeling great on election night."
"We had a watch party out in Atwater on the tarmac," he shared. "A lot of supporters came through. I had some of the most diverse supporters of any election around here. It was a great night."
When reached for comment Tuesday night, Duarte said, "We are down 2.4%. There are a lot of ballots to count still. We will need to wait and see."
However, after learning of the morning results update, he said, "It's a toss-up. It's a 50-50 race. I'd like to serve. We'll have to see how the votes tally up in the next couple weeks. It's going to be close. I'll be honored to serve if elected."
According to the California Secretary of State's website, "Election results will change throughout the canvass period as vote-by-mail ballots, provisional ballots (including conditional voter registration provisional ballots), and other ballots are tallied." So, the lead could switch back.
Please visit www.losbanosenterprise.com for the latest results in this race.