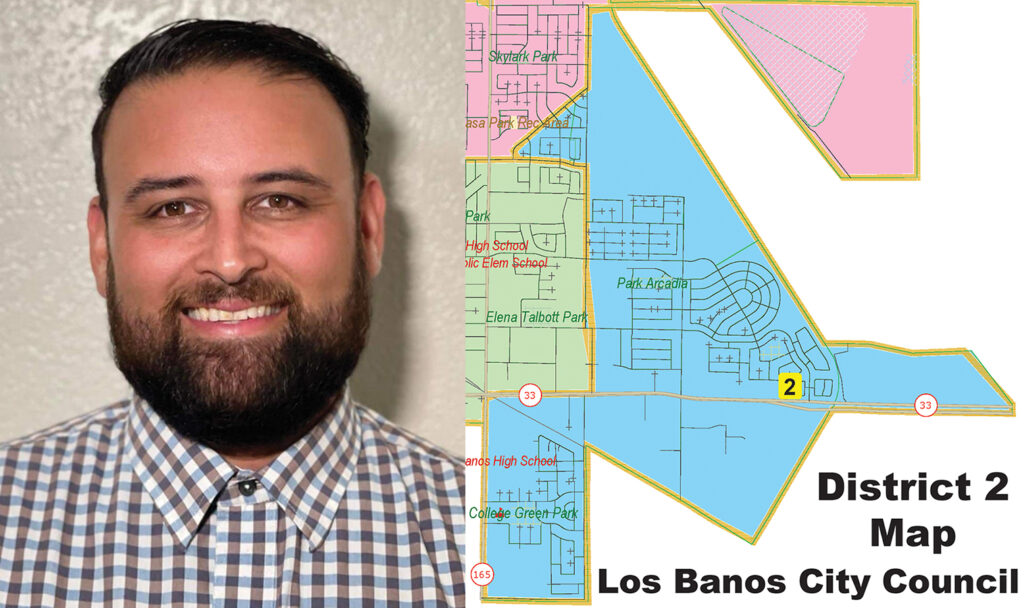 Publisher's Note: This article was written, and Mr. Begonia's comments were made prior to Mayor Tom Faria's resignation, on Friday, Sept. 16, 2022. An attempt to reach Begonia for additional comment was unsuccessful prior to publication time. Please check back later for any updates to this report.
Los Banos City Council District 2 candidate Doug Begonia, Jr. spoke out, recently about the city manager controversy, saying the current city council should wait until after the election to fill the position, permanently. His sentiments echo what the only candidate for mayor, Paul Llanez has said previously, as well as Mayor Pro Tem Kenneth Lambert and Councilman Brett Jones, with whom Begonia will serve if he's able to unseat appointed incumbent Refugio LLamas.
Asked if they should wait Begonia responded, "absolutely. I would like to wait whether I win or my opponent wins, until after Election Day and voters decide who is going to represent District 2."
"Paul is going to get in there, he's going to be the mayor so he should definitely have a say," he continued. "That's because it's so close. If this was a year ago or even six months ago that would be different. The election is only a couple months from now. We should have a say in who the new city manager is going to be."
"Obviously, they're trying to get their guy in there because they don't know what is going to happen on election day," he added.
9/17/22 UPDATE: About Mayor Tom Faria's resignation Begonia said on Saturday, Sept. 17, "I grew up with him as my teacher. I think he left us in limbo, as did the other two council members. We had a good city manager. They left us with an interim city manager."

In light of the mayor's resignation and the possible appointment of Llanez as mayor, Begonia was asked if he still wants the council to wait to hire a permanent city manager. He said, "I would like to stand by my position to wait until after the election. That would give me the opportunity to help make the decision, if I win."
Begonia offered more about himself and why he's running by sharing his candidate's statement:
"It is with great honor I announce my candidacy for the city of Los Banos Councilmember – district 2. I believe deeply that our city is far from the potential it could reach, and that the citizens of Los Banos deserve much better. My hope is to be part of the team that leads Los Banos into a brighter future. Transparency between this city and its residents will be a great place to start. Making sure our city feels safe, providing our youth with opportunities, and attracting companies that provide career jobs are all vitally important to the future of our city.
I have been a resident of Los Banos since the age of two. I graduated from CSU Stanislaus with a bachelor's degree in business administration with a concentration in finance. While I was a college student, I began working for the Merced County Office of Education as a para-educator. I now have 13 years of experience working inside special education classrooms and have been a full-time teacher with MCOE for the past six years."
In a September 6th post on his campaign Facebook page, Begonia further shared his reasons for running by writing: "As a Special Education Teacher here in Los Banos, I believe in our future. I plan to help move this city closer to its full potential. We need more businesses for our city, jobs for our residents, and better opportunities for our youth. I support our first responders and keeping this city safe."
Asked about hiring a permanent city manager before the election LLamas said, "Our term expires on x-date. You should always do your duty up until it ends."
To follow and learn more information about Begonia and his campaign follow his Facebook page.