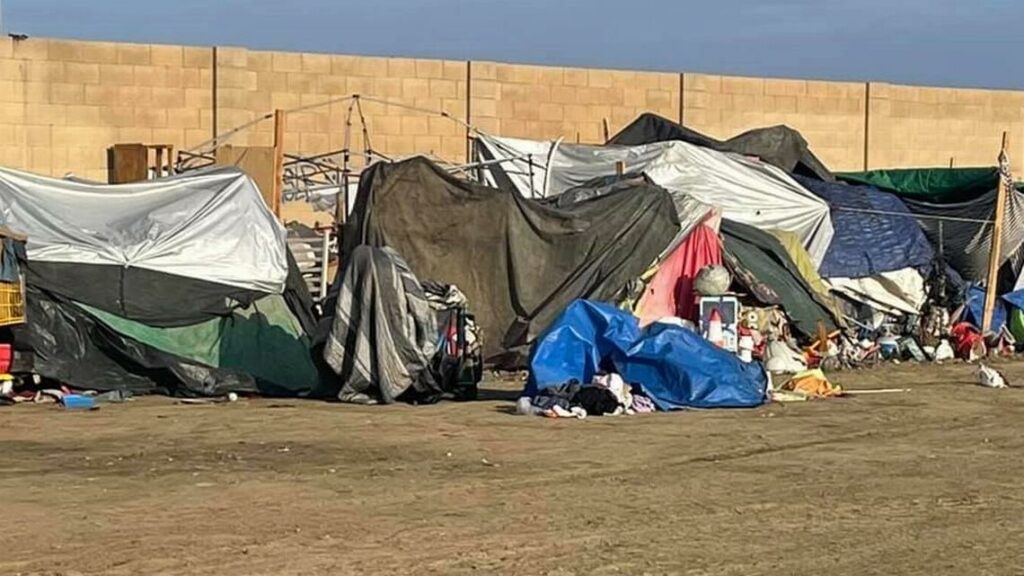 Includes shelter, services
Los Banos, along with many other cities in California and America, is facing a crisis regarding homelessness. As the homeless population increases, tensions are coming to a peak and the city's residents are running out of patience, leading to a less than ideal quality of life, especially for those who live near the current encampment.
The recent dramatic rise in homelessness is due to both COVID mixed with the challenges presented by Martin v. City of Boise, which determined in 2019 that a city cannot impose criminal sanctions against homeless individuals for sleeping outdoors, on public property, when no alternative shelter is available to them.
In response, even before he's given his oath of office during the council meeting, tonight, Wednesday, Dec. 7, 2022, incoming mayor Paul Llanez, has proposed a 17-page Homeless Crisis Strategic Plan (HCSP), the focus of which is a homeless shelter and is to be implemented in four phases. (Please see below)
As Llanez writes in his plan, "The current crisis regarding the homeless population has created numerous problems and challenges facing our city. Many citizens feel the homeless have more rights and freedoms and do not operate under the same set of rules and consequences the rest of society does."
He further writes his plans,"is NOT intended to be a comprehensive plan with detailed financial, environmental impacts or budgetary data."
The court case decision "did not necessarily mean a city cannot enforce any restrictions on camping on public property," the mayor-elect's plan reads. "If a city can provide enough shelter beds to meet or exceed the documented number of homeless persons living within the city limits, the city can then adopt and enforce reasonable restrictions such as anti-camping law bans sitting, sleeping, lying, storing personal property or otherwise obstructing the public right of way in several areas of the city."
While Llanez's intent for the "shelter should not be for the purposes of creating new punitive laws and municipal codes, having clearly communicated expectations and a set of reasonable consequences helps the entire community understand the purpose and goals of these ordinances."
Homeless-Crisis-Strategic-Plan-Summary-Los-Banos-by

Phase 1: Plan and open the city's first homeless shelter.
The shelter would be referred to as an "Evacuation Center" to reflect its true purpose: to provide a safe place in an emergency for residents to evacuate from their current living condition and quality of life long enough to get back on their feet and return to their homes or obtain permanent housing. Llanez is clear that the shelter's intent is to not be long-term housing.
Phase 2: Design the center to fit its overall purpose.
The proposed items in the overall design are: An industrial sized kitchen, four designated studio rooms with multiple beds for families, two classrooms for training programs and outreach services, one conference room to hold meetings, storage for equipment and resources, and separate restrooms with showers for both families and individual occupants.
Phase 3: Operation of the facility.
Before the construction process of the facility would be completed, Llanez's plan requires the city to appoint a nonprofit organization with the right background to take over the day-to-day operations of the facility. This organization would be responsible for day-to-day operations, staffing, and partnerships with other organizations in order to maximize resources and community involvement.
Phase 4: Creating expectations and consequences.
With a new facility designed to help support those in need, everyone in the community, including the homeless population, would be expected to abide by certain rules and regulations in order to maintain the city as much as possible for everyone involved. The goal is to get homeless residents into permanent housing.
Llanez's plan would welcome the involvement and support of the entire community of Los Banos and would hopefully lead to a higher quality of life for the city as a whole.