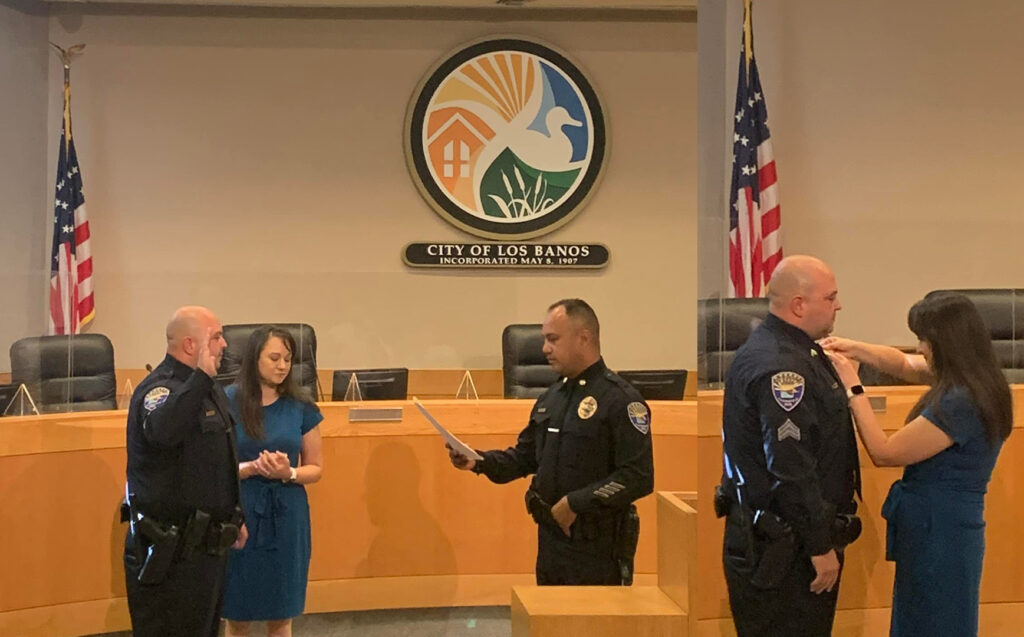 On Tuesday, August 23, 2022, the Police Department swore in our newest Sergeant, Ramon McDonald, during a ceremony inside of the Los Banos City Council Chambers.
Sergeant McDonald is a 17-year veteran of the Los Banos Police Department and will join our supervisory ranks as the Department's 8th Sergeant.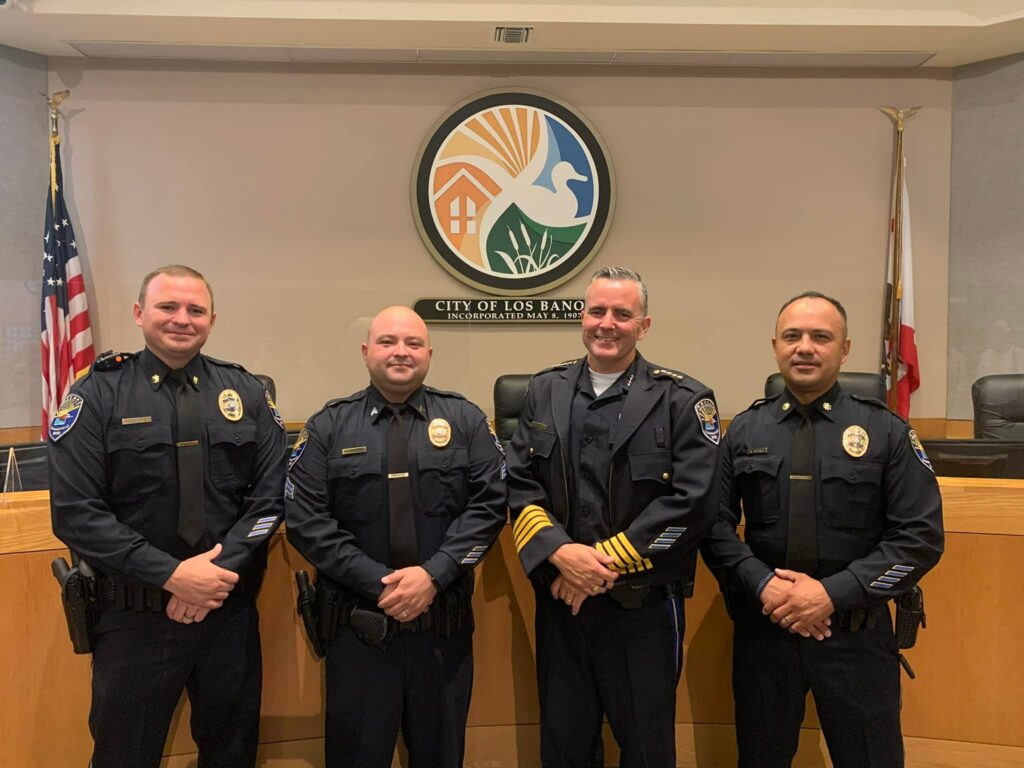 Sergeant McDonald was born and raised in Los Banos, graduated from the Los Banos High School and began working for the Department as a Community Services Officer in 2005. In 2007, Sergeant McDonald was sent to the Police Academy as a Police Officer Trainee and was sworn in as a Police Officer upon graduation. During his tenure, Sergeant McDonald has been assigned as a Field Training Officer, a Detective, Officer in Charge, an Emergency Vehicle Operations Instructor and he currently serves as the team leader for the Department's UAS (drone) team.
Sergeant McDonald will continue to serve in the patrol division so be sure to say hello when you see him on the road.
Great work Ramon and congratulations once again on your promotion!