Corsiglia, McMahon & Allard law firm claims two alleged victims of former Los Banos teachers Gary Bettencourt and Dusty Norris seek to hold the enablers of their predators accountable for their sexual abuse.
Bettencourt currently serving eight-year, four-month sentence; Norris' case is pending
Los Banos, CA – On July 21, 2022, the law firm of Corsiglia, McMahon & Allard filed a sexual abuse lawsuit in Merced County Superior Court alleging that former Los Banos High School teachers, Gary Bettencourt and Dusty Norris, sexually abused two young students.
LBUHS-MCOE-COMPLAINT-FILED-072122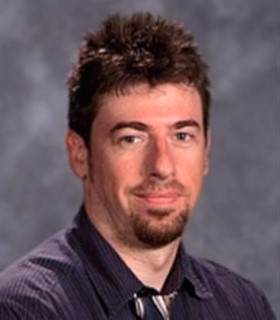 Identified as Jane Doe 1 in the lawsuit, the complaint alleges that Norris abused her during the 2004-2005 school year. At the time Norris was employed by the Merced County of Education (MCOE) as an Regional Occupational Program (ROP) teacher at Los Banos High School. He is also a former Los Banos Police Officer.
The lawsuit also identifies Jane Doe 2 as a victim of both Norris and Bettencourt. Norris is still awaiting trial on charges that he allegedly sexually abused Jane Doe 1 and Jane Doe 2 while he was an ROP instructor. The abuse occurred with touching of Jane Doe 1 in class, and while driving her to job sites.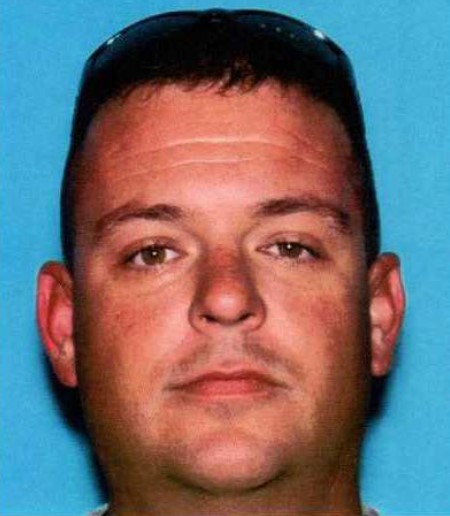 Former Los Banos and Pacheco High School drama and English teacher Bettencourt entered a no contest plea in 2016 to sexually abusing Jane Doe 2 along with two other students. He was sentenced to eight years, four months in prison.
"Bettencourt started at Los Banos High and molested a victim there, and then was transferred to Pacheco High School," attorney Lauren Cerri said. "That's where he and his girlfriend molested another victim for which they were convicted."
According to an ABC30 news report at the time of their arrest at their Turlock home on February 3, 2016, Bettencourt was 40 years old and his girlfriend, Devyn Egan was 22 years old.
"There are three victims of Bettencourt, one back in 2004. Then there's Jane Doe 2 who is a party to this lawsuit," Cerri explained. "There's a third, let's call her Jane Doe 3, who was the victim at Pacheco High. But she is not part of this lawsuit. He was convicted for all three." (See related article)
"Bettencourt should have never made it to Pacheco High School," the attorney stated. "Bells and whistles should have been going off. There were rumors that students knew about it. They knew or should have known that this guy shouldn't have been teaching high school students as far back as 2004."
In late 2017, attorneys for Jane Doe 1 and Jane Doe 2 withdrew a lawsuit against the Los Banos Unified School District due to an adverse California State Supreme Court ruling. The Court ruled that victims of sexual abuse prior to 2008, such as Doe 1 and 2, were required to provide school districts notice that they were going to file a lawsuit within six months of the date they were last abused.
The law was changed in 2020 with the passage of Assembly Bill 218. It did away with the claim requirement and allowed victims, no matter when they were abused, three years to bring a lawsuit. The three years expires Dec. 31, 2022.
"The 2017 Supreme Court ruling re-victimized a countless number of sexual abuse victims by holding young victims to an unjust six-month notice requirement," Cerri said. "Even though the state legislature immediately tried to clarify the law, school districts continued to enforce a six-month claim filing procedure until the passage of AB 218 explicitly eliminated all legal loopholes for claims against public institutions."
The alleged victims are seeking monetary damages.
"But the purpose of the lawsuit is to hold the government agencies accountable and protects future victims, so it doesn't happen, again," their attorney stated. "The school district failed these students and enabled these predators by turning a blind eye."
When Bettencourt was sentenced in 2016, attorney Robert Allard stated, "multiple warning signs or 'red flags' were presented but district employees either ignored them or were not sufficiently trained to identify them. It is only when this district is forced to accept full responsibility for its actions, or more appropriately inactions, that other school districts across our country will take the steps to ensure that this never happens again to another student."
"No hearing date for the lawsuit has been set. Following discovery, a trial will be set," Cerri explained.
Norris' criminal case for his alleged abuse of both Jane Doe's 1 and 2 is still pending and has an upcoming preliminary hearing.
When reached for comment LBUSD Superintendent Dr. Mark Marshall responded, "Los Banos Unified School District (LBUSD) is in receipt of a complaint alleging that former students were subjected to sexual abuse from 2005-2007 by a District employee and a school resource officer, employed by the Los Banos Police Department. The employee who worked for the District left District employment in 2016. The District is currently in the process of reviewing the lawsuit, but due to the nature of the allegations, LBUSD is unable to provide any additional information at this time."
Merced County Superintendent of Schools, Dr. Steve Tietjen responded with, "The safety of our students and staff are our highest priority. Los Banos Unified School District and Merced County Office of Education have fully cooperated with the law enforcement investigation. As this is pending litigation, we have no further comment."
The attorneys for Jane Doe's 1 and 2 are seeking help from those with information on the case. Please contact the law firm at 408-289-1417.
About Corsiglia, McMahon & Allard
The sexual abuse legal team at Corsiglia, McMahon & Allard has a national reputation and proven record of helping survivors and their families recover from childhood sexual abuse. The firm's $65 million jury verdict in a sexual abuse case against a public school is believed to be the largest single plaintiff verdict ever in California and the U.S. In May 2022, the law firm obtained a $10 million jury verdict for the 2003 sexual abuse of a then-high school tennis player abused by his coach. And earlier this year, the firm secured $7.5 million for five men sexually abused by their teacher in the late 1970's and early 1980's.
Allen D. Payton contributed to this report.