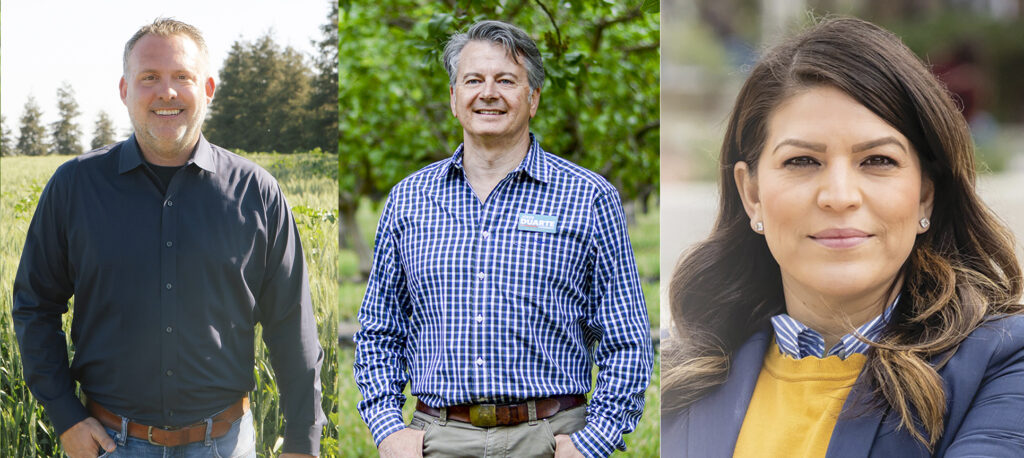 Few ballots remain to be counted in Merced County
In two other close races affecting Los Banos, as of Monday's election results update posted on the California Secretary of State's website at 6:29 p.m., Assemblyman Adam Gray has retaken the lead in the 13th Congressional District contest. In addition, Esmeralda Soria has increased her lead over Mark Pazin in the 27th Assembly District race.

With 51,203 votes or 50.4% for Democrat Gray and 50,442 votes or 49.6% of the vote for Republican Duarte, the local Assemblyman now leads the Valley farmer by 761 votes. That's a switch of 845 votes since Friday's update. It has been one of the remaining undecided races in the nation and the outcome could help decide which party is in control of the for the U.S. House of Representatives.
Efforts to reach Gray for comment were unsuccessful prior to publication time. However, his opponent isn't ready to concede yet saying, "We're going to watch how the week goes. We have votes in Stanislaus, San Joaquin, Madera and some more in Fresno. We're going to up and down, back and forth. So, we'll wait until the end of the week."

Fresno Councilwoman Soria is now leading by 1,681 votes with 38,228 or 51.1% of the vote to 36,547 or 48.9% for former Sheriff Pazin. That's an increase of 1,046 votes over the lead she had as of Friday's update. An effort to reach Pazin's campaign asking if he has conceded in the race was also unsuccessful prior to publication time.
Few Unprocessed Ballots Remaining in County
"There are just over 1,300 remaining unprocessed ballots to be counted in Merced County," Registrar of Voters Darlene Ingersol shared.
Asked if there would be another update this week she said, "The final update will be when we certify."
Messages on the S.O.S. website continue to read, "Election results will change throughout the canvass period as vote-by-mail ballots, provisional ballots (including conditional voter registration provisional ballots), Vote-by-mail ballots must be postmarked on or before Election Day and received by November 15, 2022. Ballots continue to be counted after Election Day during the official canvass period. County elections officials must complete final official results by December 8, 2022. The Secretary of State will certify the results on December 16, 2022, and other ballots are tallied."
In addition, the S.O.S. website explains, "Other ballots that are processed after Election Day include provisional ballots (processed similar to vote-by-mail ballots), conditional voter registration provisional ballots, and ballots that are damaged or cannot be machine-read and must be remade by elections officials."
To see the most recent list of estimated unprocessed ballots in each county click, here.
Please check back later for any updates to this report and keep checking this website for the latest election results.