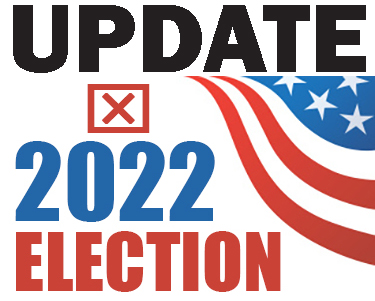 Unprocessed ballot count continues, next update expected on Monday
As of the latest unofficial election results update on the Merced County Elections website posted at 5:08 p.m. on Friday, Nov. 11, 2022, Los Banos City Council District 2 candidate Douglas Begonia, Jr. School Board Area 7 candidate Dayna Valadao have increased their leads over the incumbents. In addition, as of 5:34 p.m. on Friday, according to the California Secretary of State's (S.O.S.) website in the 27th Assembly District race, Esmeralda Soria has also increased her lead over Mark Pazin, while Adam Gray has narrowed the vote gap as he trails John Duarte in the 13th Congressional District contest.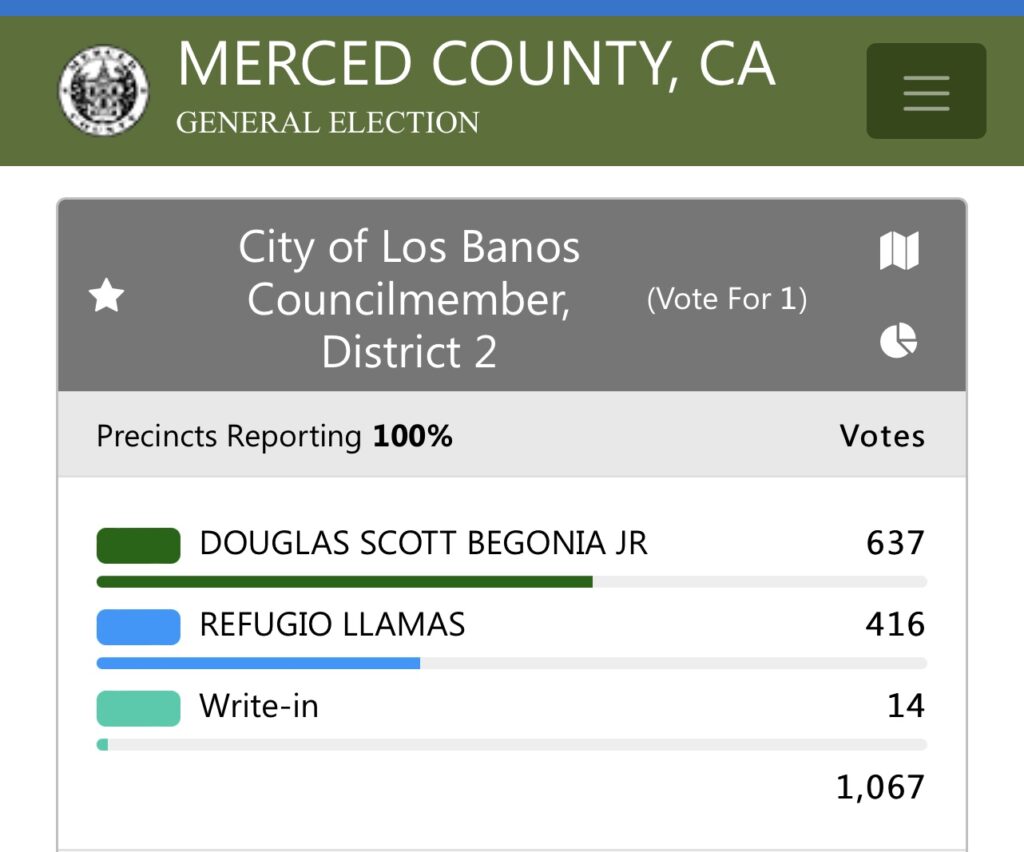 With 637 votes Begonia to 416 for Refugio Llamas that increased the challenger's lead from 184 to 221 votes since the previous update. In a Friday night post on his campaign Facebook page Begonia wrote, "Thank you everyone for all of your support, and allowing me to put a sign in your yard. I will be out early tomorrow morning to pick them up."
The morning of the election LLamas wrote on his campaign Facebook page, "Meeting and speaking with so many of our residents these past months has been a fantastic experience. I am especially grateful for all the kind words of support and especially for the prayers. Thank you for giving me your valuable time and allowing me into your homes."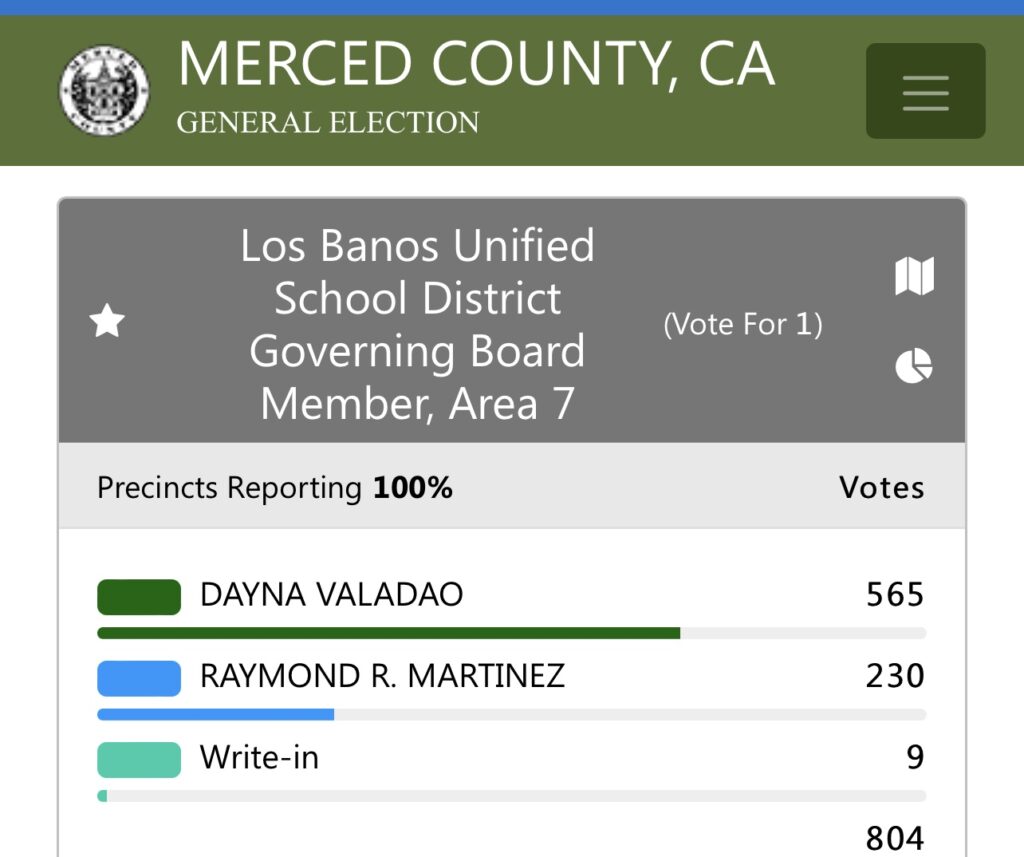 The update shows Valadao now, with 565 votes to 230 for Ray Martinez expanding her lead from 265 to 335 votes since the last report.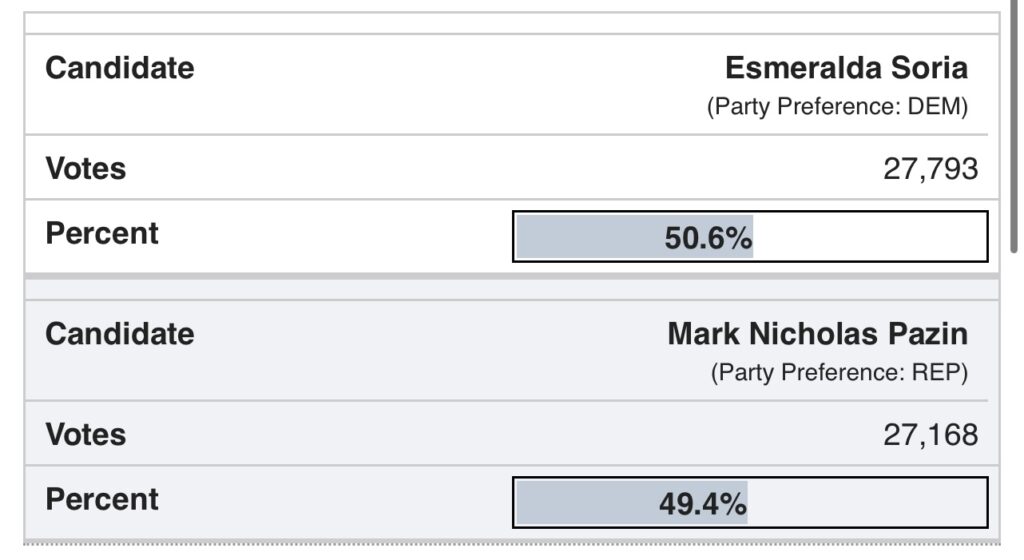 In another close race affecting Los Banos, Fresno Councilwoman Soria now has 27,793 votes or 50.6% of the vote to 27,169 or 49.4% for former Sheriff Pazin. That increases her lead from 287 to 635 votes.
Source: CA Secretary of State
Finally, with 39,613 votes or 49.9% of the vote for Gray and 39,697 votes or 50.1% for Duarte the local Assemblyman has reduced the Valley farmer's lead from 203 to just 84 votes. It is one of the remaining undecided contests for the U.S. House of Representatives in the nation and the outcome could help decide which party is in control of the lower house of Congress following completion of ballot counting.
Thousands of Unprocess Ballots Still Being Counted
Merced County Registrar of Voters Darlene Ingersoll said on Thursday her office was hoping to provide a larger update "by end of Monday."
Messages on the S.O.S. website continue to read, "…(including conditional voter registration provisional ballots). Vote-by-mail ballots must be postmarked on or before Election Day and received by November 15, 2022."
In addition, the S.O.S. website explains, "Other ballots that are processed after Election Day include provisional ballots (processed similar to vote-by-mail ballots), conditional voter registration provisional ballots, and ballots that are damaged or cannot be machine-read and must be remade by elections officials."
To see the most recent list of unprocessed ballots in each county click, here.