Career criminal suspect in custody in hospital following failed suicide attempt
A family's worst fear realized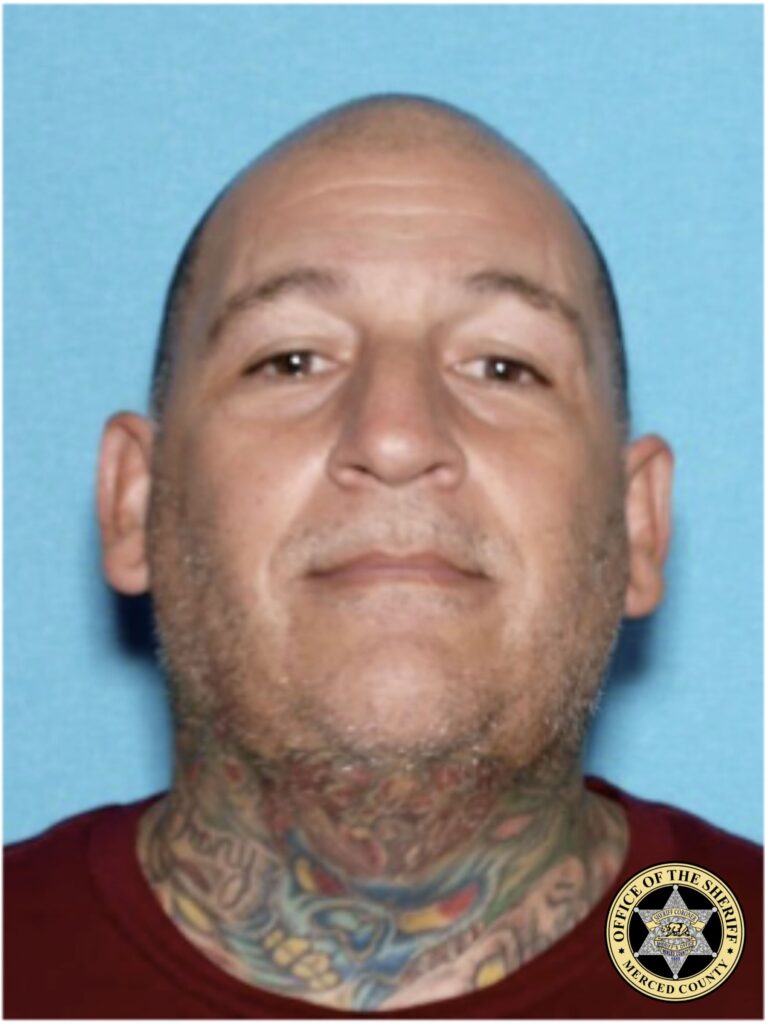 On October 3rd, 2022, at approximately 11:39 am, CAL FIRE Madera-Mariposa-Merced was dispatched to Buhach Road and Oakdale Road in Winton for a report of a vehicle on fire. The vehicle was later identified to be a black 2020 Dodge Ram truck. The CHP – Merced arrived on scene to start the investigation. At approximately 12:35 pm, California Highway Patrol requested the assistance of Merced Police Department in an attempt to contact the registered owner of the vehicle, Amandeep Singh. When the Merced Police Department arrived at the residence, they were not able to make contact with Amandeep however, they were able to reach another family member.
The family members attempted to contact Jasleen Kaur, Jasdeep Singh, and Amandeep Singh. When they were not able to reach their family members, they called the Merced County Sheriff's Office to report Jasleen, Jasdeep, Amandeep, and eight-month-old, Aroohi missing.
At approximately 1:04 pm, our Office was notified and responded to a business on South Highway 59. During the primary investigation, Detectives determined that the individuals were kidnapped.
As of 5:30 PM October 5th, Deputies were dispatched to the area of Indiana Road and Hutchins Road in the Dos Palos area for the report of a deceased person. Upon arrival deputies located the bodies of eight-month-old Aroohi Dheri, her parents Jasleen Kaur (27), Jasdeep Singh (36) and her uncle Amandeep Singh (39) among the rows of an almond orchard. All four victims were kidnapped by Jesus Manuel Salgado (48-years-old) from their business in the 800 Block of South Highway 59 on October 3rd.
Earlier Wednesday, police released surveillance footage that showed the moment the Sikh family was kidnapped at gunpoint. Family members told KXTV-TV ABC10 that the office for the family's business, Unison Trucking Inc., had only been open for about a week.
On October 4, 2022, in the morning hours, Merced County Sheriff Detectives received information that one of the victim's ATM cards was used at an ATM located at a bank in the City of Atwater. Investigators obtained the surveillance photo of a subject making a bank transaction where the person is similar in appearance to the surveillance photo from the original kidnapping scene. At approximately noon, working in conjunction with our local law enforcement partners, the Sheriff's Office received information that identified Salgado as a person of interest in this investigation. Prior to law enforcement involvement, Salgado attempted to take his own life. Salgado is in our custody, currently receiving medical attention and in critical condition.
Our focus now has turned to the prosecution of this horrific crime. With the assistance of the California Department of Justice, Investigators have been processing the scene since last night. We are not releasing any details about the crime scene or speculation on any motive or cause of death as this is an ongoing investigation. As soon as we are able to give more details we will. Again, our focus has now turned to the prosecution of this case.
The suspect, in this case, Jesus Salgado is still being medically treated and investigators are still interviewing him. He was previously convicted of first-degree robbery with the use of a firearm in Merced County, as well as attempted false imprisonment and an attempt to prevent or dissuade a victim or witness. Salgado was sentenced to 11 years in state prison in that case but was released in 2015 and discharged from parole three years later. He also has a conviction for possession of a controlled substance.
Merced County Sheriff Vern Warnke held a press conference about the case Wednesday night following the discovery of the bodies and can be viewed, here.
Our thoughts are with the family in their time of grief, and we ask that everyone respect their privacy.
Anyone with information regarding this incident is asked to call the Merced County Sheriff's Office at (209) 385-7547.
Allen D. Payton contributed to this report.