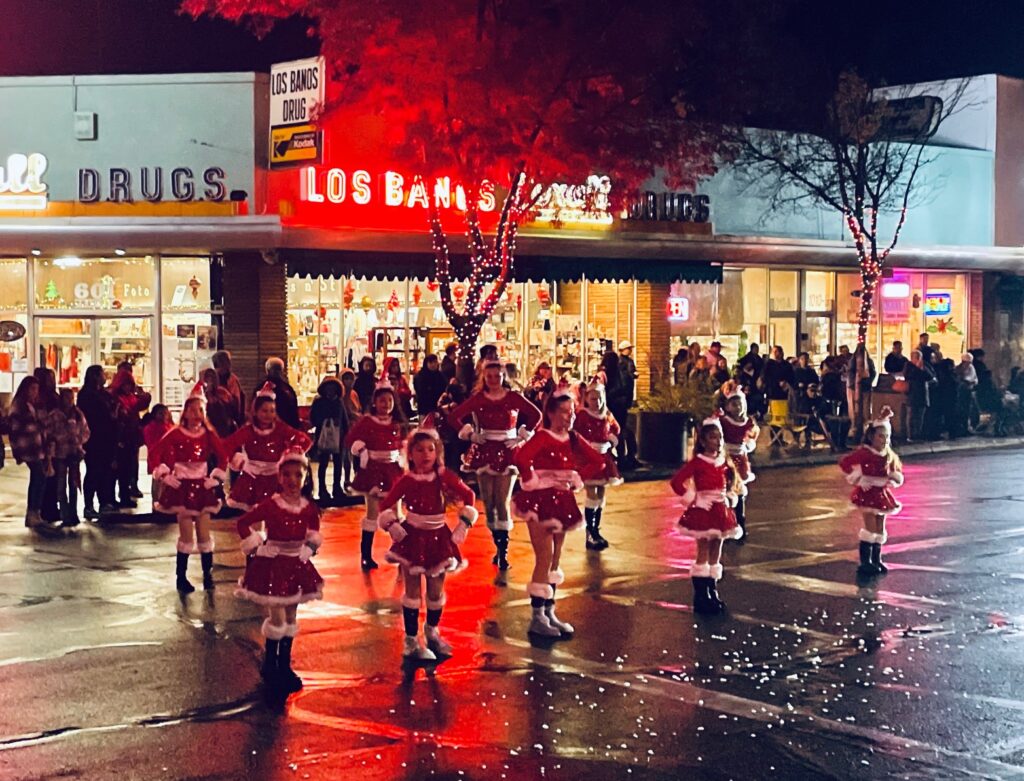 The weather was no match for the Los Banos community. Despite the cold and the rain, the Los Banos Chamber of Commerce still held the Annual Christmas Parade on Saturday, December 3rd at 6pm.
Hundreds of people lined the streets to watch this festive event.
According to the LB Chamber of Commerce Executive Director, Michelle Sandoval, the parade is usually held on a Friday, but that made it hard for the whole community to attend since a large population of Los Banos are commuters.
"After numerous requests from the community, the LB Chamber decided to hold the parade on a Saturday this year, so that the whole community could enjoy the evening", Sandoval added.
This year's theme was "Christmas Lights, Winter Nights".
The streets were lit up with beautifully decorated floats, vehicles and participants; great music and performances; humor and tons of smiling faces waving at the crowd.
The route stayed the same. The parade started at G & Fourth Street, then it went down K Street, made a left on Sixth (Main) Street and ended at the Henry Miller Plaza.
There were over sixty entries this year, according to LB Chamber of Commerce Vice President, Shannon Zwilling.
This year's entries included: Los Banos Basque Club, PJ's Mascots, Fiesta Auto Insurance, LBFD, Ingomar Packing Company, Paraiso Brewery, Baile Latino, Century 21 Select Real Estate, Valley Spring Memory Care, Arco ampm, Henry Miller Elementary School and more.
The evening concluded with the annual lighting of the Christmas tree, awards and vendors at the Henry Miller Plaza.
This year's Christmas parade winners are:
Christmas elf's award: Everlasting Church
Spirit award: Los Banos High School marching band and colorguard.
Christmas present award: Bernie's Mixology
Parade sponsor's award: Walgreens
Arts Council award: Pacheco High School varsity cheer team.
Mayor's award: Creekside Junior High School band and colorguard.
I believe in Christmas award: Dance Explosion
Spirit of Christmas award: OLF 4-H
Chamber President's Award: Ingomar Packing
The Los Banos Chamber of Commerce would like to thank their sponsors and everyone who worked so hard to help make this wonderful night possible for the community of Los Banos.
For more information on how to join the Los Banos Chamber of Commerce, or for more information on their upcoming events please visit their website at www.losbanos.com.