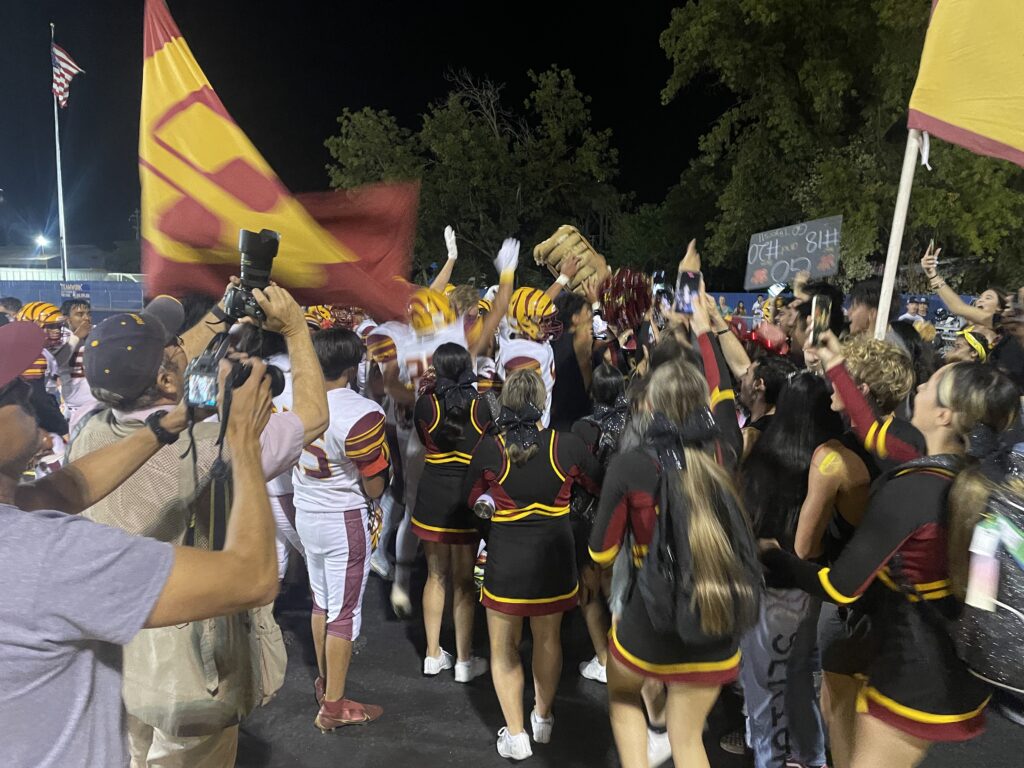 Herrera, Mankel lead Tigers to 21-14 victory in "Westside War"
Bring home the Cotton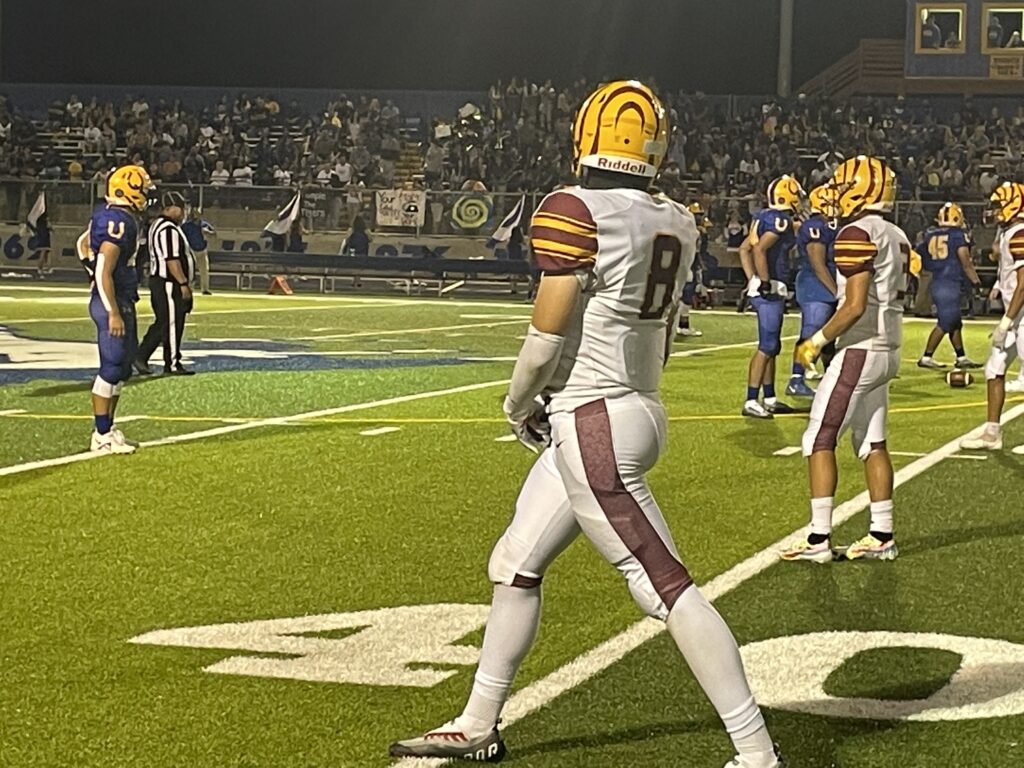 Dos Palos Broncos struck first, as Van Worth ran one in to start off the first drive of the night. The Tigers answered back with Herrera's strike to number 3, Jamison Braniff, for the touchdown. The score remained tied at 7-7, until the third quarter when number 2, Herrera, ran one in to make it 14-7 Tigers, with about four minutes left in the quarter.
Van Worth then led the Broncos down the field, connecting number 21 for a Broncos touchdown. Behind a Mankel fumble recovery, forced by number 79, Jett Lindeman, the Tiger's drove all the way down the field and scored with another Herrera touchdown. The Broncos needed to score but fumbled the football, with the recovery made by number 9, Ayden Barcellos, to seal the game.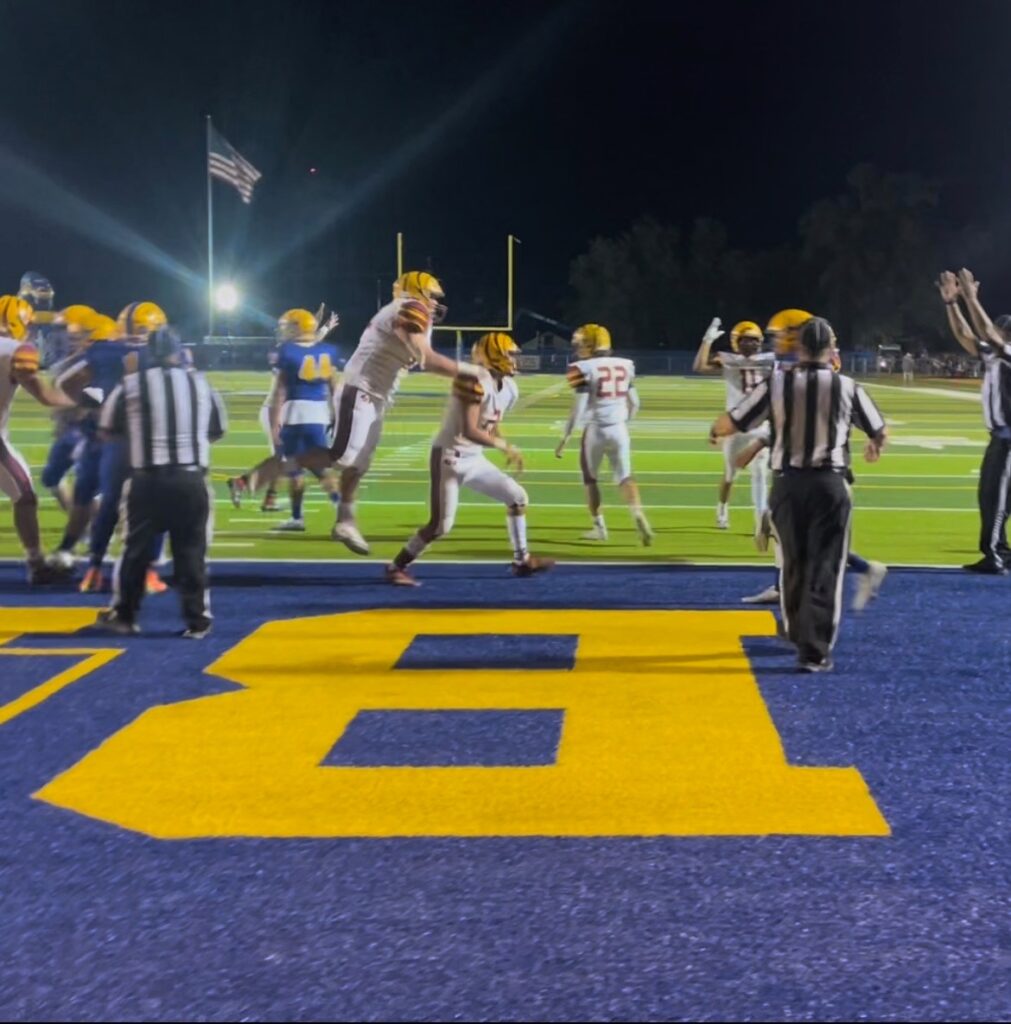 Overall great game by the Tigers, with 178 yards rushing and three touchdowns for Herrera and a two-sack, five-tackle performance by Daylen Mankel. His key performance surprised the crowd and drew a lot of attention. The Tiger defense stepped up strong against Dos Palos quarterback Peyton Van Worth, rallying for two interceptions by George Garcia and Jamison Braniff.
Definitely a night to celebrate for our Los Banos Tigers. Head Coach Dustin Caropreso shared a few postgame words about bringing home the coveted Cotton Bale trophy.
"Defense played really well," he said. "Our guys came ready to play. It was time to bring it back home. Been too long not having that thing on campus."
A great win to start the year at 1-0 and definitely a big morale boost for these guys as they kick off the season. Tiger players of the game were David Herrera and Daylen Mankel.
In the Junior Varsity game, the Broncos pulled out a big victory, 41-19. Quarterback Gavin Estrada had two total touchdowns, and running back Dominic Esquivel added two, himself.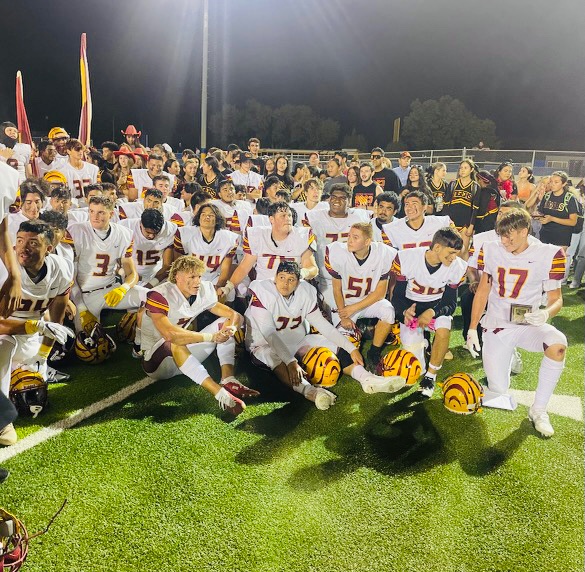 For Los Banos, Luke Reyna made the play of the day and caught a touchdown ALL OVER the Dos Palos defender, totaling two nice catches for Reyna. Overall great game to start off this nostalgic night.