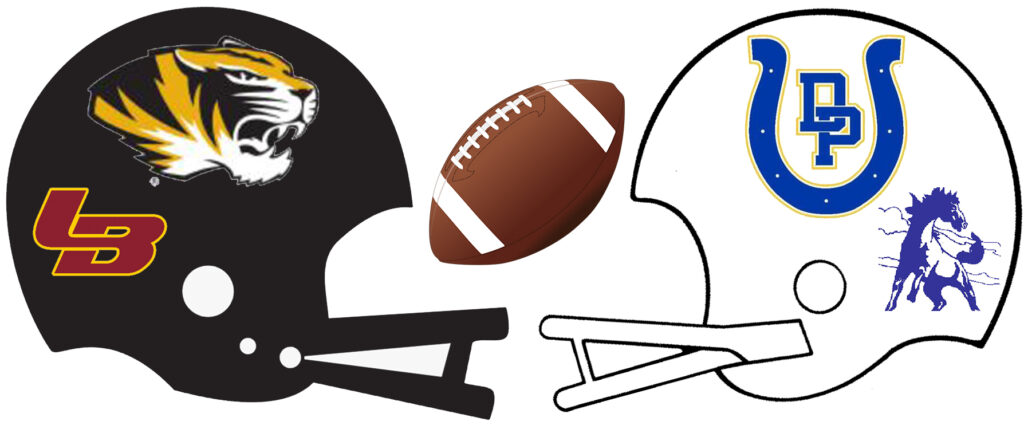 Face Dos Palos Broncos in classic rivalry
Los Banos Tigers' opening week starts with the historical "Westside War". Our hometown Los Banos Tigers take on the Dos Palos Broncos, Friday, August 19th at 7:30pm. The Tigers suffered the loss on opening day last year; but, as many recall, the game boiled down to one play at the end of the game. Is it time for Tigers to get their revenge?
Dos Palos having home field advantage this year, we all wonder how that could affect these Tigers who have not beaten Dos Palos since 2018. With a fresh squad of players, these young cats may have a clean slate to get the job done.
As for their personnel, the Tigers have returning Senior Ayden Barcellos, who had a strong junior season last year, finishing all league second team for the conference. He's looking to be the main centerpiece for this Tiger's offense. Also returning are two other all-leaguers, Jaaman Cannon and Izaiah "speedy" Medina, both looking to have strong senior seasons as well. Junior quarterback David Herrera looks to take a leap after leading this team to the playoffs and winning the starting QB spot mid-season. Other notable seniors are Jamison Braniff and Mark Carrero, each play both sides of the ball and look to have strong senior seasons. A younger player to have eyes on this year is Cade Torres, a player who DOMINATED the JV competition last season.
Now, for the Dos Palos Broncos, things look a little different this year with star quarterback Trent Calvert gone. Calvert was a major reason for Bronco's success the last four years. His predecessor Peyton Van Worth is coming in hot as a junior. Now here's a kid who played well at the JV level, with a very strong arm and the accuracy to go with it. Filling the shoes of Calvert will be tough, so let's see how Van Worth will step up for the Broncos.
I spoke to Los Banos Head Coach Dustin Caropreso earlier this week, and this is what he had to say: "Obviously Dos Palos has a very strong squad, so it will be a challenge. It's my job to keep these guys ready, and we are going to go out there, fight hard, and play to the very best of our abilities."
Encouraging, strong words from an alumni and coach, Caropreso who is no stranger to the West Side War. Let's see if he can lead these Tigers to victory on Friday and snap that three-game losing streak.
Okay, Los Banos, come out and support your Los Banos Tigers for their first Friday Night Lights of the season, August 19th, at Bronco stadium at 1701 E. Blossom Street in Dos Palos, California. Varsity kickoff is at 7:30.