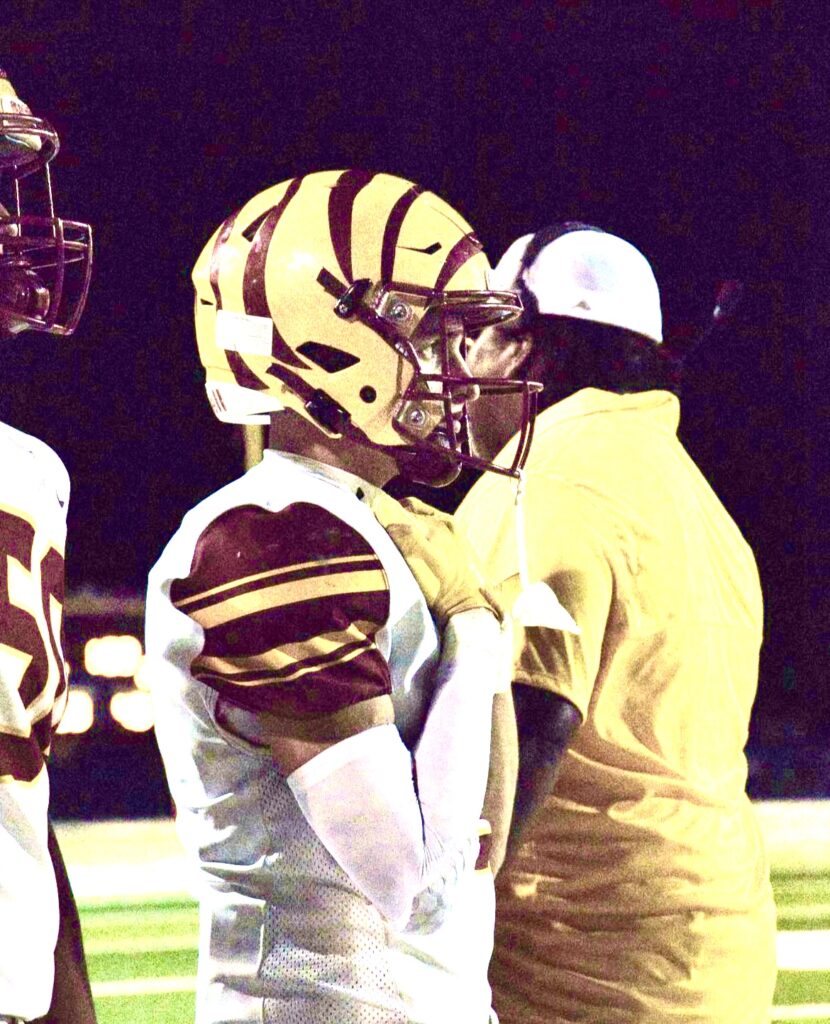 A Tiger perspective
This Friday is the final game for the Los Banos Varsity Tigers regular season. They face off their crosstown rival, the Pacheco Panthers. Last year when these two faced off, it was an absolute thriller. The Tigers jumped out and narrowly defeated the Panthers by a yard, as the Panthers failed to convert a one yard touchdown to end the game. This year, the Tigers come into this game undefeated. A lot of pressure falls on these young Tigers shoulders. I spoke with wide receiver, Jamison Braniff who kept it straight forward stating, "We should win this game, just have to execute".
A major factor in any game comes down to coaching. People may not know this but up until four years ago, Panther's head coach Jeremy Siemiller was an assistant coach of Tiger's head coach Dustin Caropreso. Both leaders are striving to guide their teams to a playoff spot and with the head coaches history, this should be a juicy matchup for the fans (and of course the players as well). Someone to keep your eye on recently is senior running back Mark Carrero. He's been outstanding these last few weeks, including over 150 yards against Davis-Modesto, and a 99 yard touchdown run against Ceres that completely turned the tides in that ballgame. He is an explosive back with quick feet and great vision down the field.
An area that the Tigers really have to step
up is their run defense. This seems to have been their achilles heel, and this week may prove to be their toughest test yet: potentially defending Panthers running back Abel Bravo. He's missed two games and still has nearly 1,000 yards. The question is: will he be back to challenge the Tigers?
Tiger's defense last year let Panther's running back pile up over 250 yards rushing in their matchup. How will they fair against Bravo's firepower? Once again, it likely all comes down to which defense can stop each other's running backs. This game is going to be an offensive thriller and a must watch affair between two potential playoff teams.
Friday, October 28
JV kickoff, 5pm
Varsity kickoff is 7pm
Pacheco Panthers Veterans Stadium
(Pacheco Perspective coming soon!)