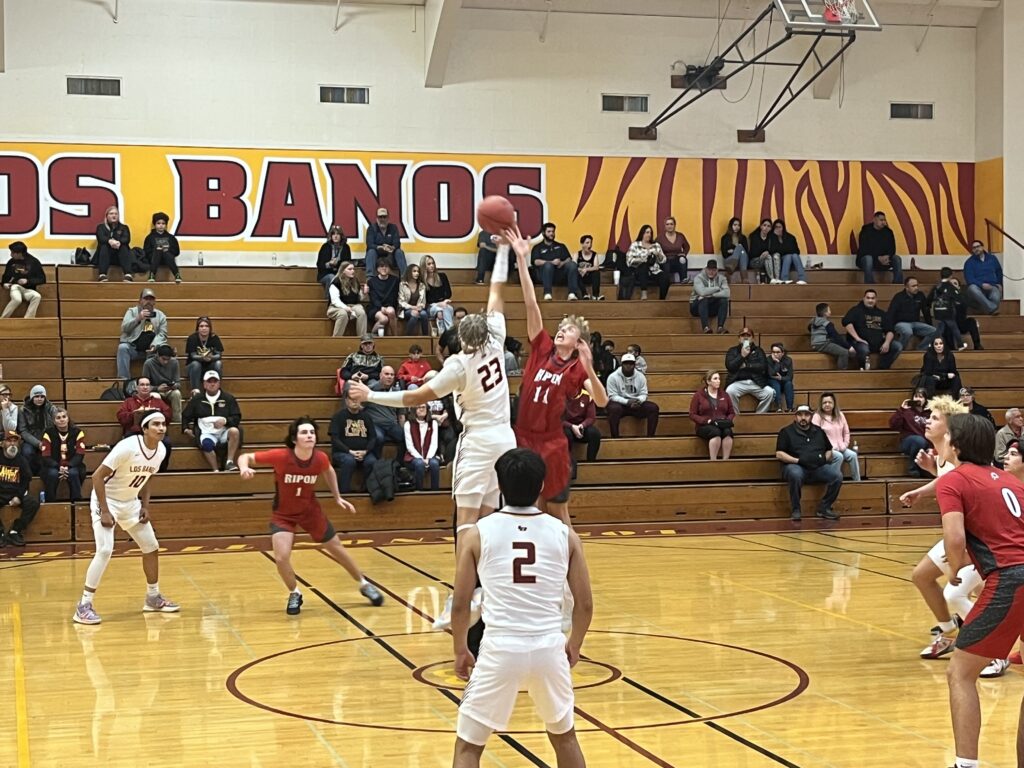 Tigers continue their pre-season with a win against Ripon, 54-50. This game had the crowd on the edge of their seats from jump ball to the final seconds of the game. The back and forth scoring kept the crowd invested. The fans reciprocated the energy with chanting and uplifting feedback as the team continued to fight long and hard against the Indians. The Tigers came into this matchup as the underdogs, as they fell short to the Indians last season. To start off the game, Kayson Welch faced Ripon's starting center for the jump ball. Welch continued to battle in the paint to keep the game close. The pressure was on Welch to knock down two free throws in the last minute of the fourth quarter to make the final score 54-50, adding in the second win of this 2022 preseason record.
The 2-1 Tigers have a stacked week. Following this great Wednesday win, the Tigers play in the Pacheco tournament ( started Thursday with Tigers facing off the 3-1 Stone Ridge Christian from Merced, California). The momentum is strong after playing a great game and adding a win to their preseason record, beating a strong Ripon basketball team.
Let's get out there and support our local Tigers and Panthers teams! All game tickets must be purchased online. Click here to purchase tickets.