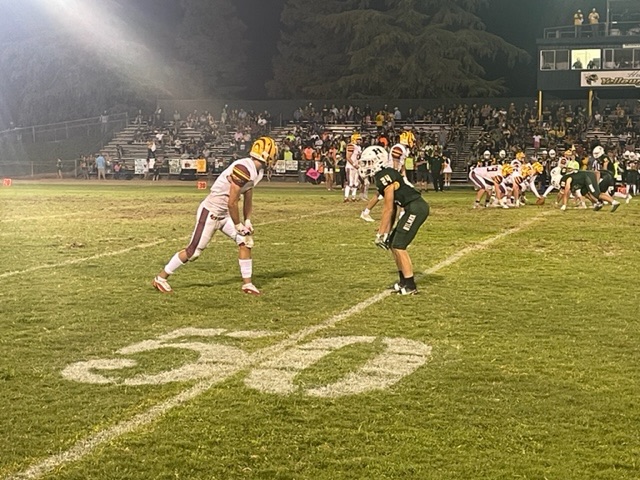 To start off the year, the Pacheco Panthers lost one and won one game during non-league competition. They lost by just one point to Golden Valley, 19-18 on August 26th. Pacheco ran their whole offense through junior running back, Abel Bravo, who had over 200 yards from scrimmage and a touchdown to carry the offensive load for the Panthers. Their second running back, Abraham Fernandez, added a touchdown as well. Unfortunately, this wasn't enough to beat Central Valley. With only four passes completed, having that strong offensive line and running game can be a strong way to keep them competitive.
On a better note, our Panthers beat Seaside, 29-26 on September 2nd. Bravo had an insane performance for 26 carries, 230 yards (8.8 yards per carry), and added three touchdowns. Another running back, Daniel Scott, added a touchdown, as well. The Panthers only had one completed pass. Pacheco looks to advance their record behind their strong running game and sure-fire all-leaguer Bravo.
For our Tigers, they got stung by some Yellowjackets as Los Banos fell to Hilmar, 21-7 on August 26th. They started off scoring, with an incredible punt block scoop and touchdown by number 3, Jamison Braniff. He was probably their best player on the field that night, having a few solid grabs plus that amazing, blocked punt, doing it on both sides for the Tigers.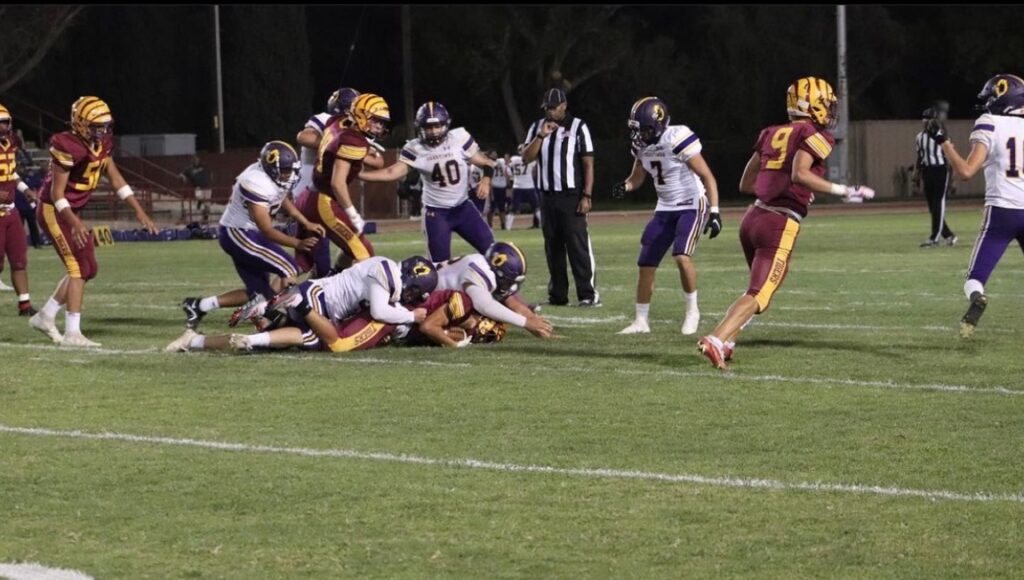 That was unfortunately the only touchdown for the Tigers, although they came close to scoring a second time with Ayden Barcellos having a great touchdown snag, but the referee disallowed it.
Credit to the defense for holding their own, although Hilmar QB Hudson Azevedo did have two rushing touchdowns. The Tigers defense allowed a lot on the ground that night, which was different from the previous week against Dos Palos in which their defense shined.
For the offense, they didn't score one point. Backup Quarterback Wyatt McBride came in for the Tigers with about five minutes left to go in the 4th quarter, hoping to get something going passing wise, as the Hilmar defense seemed to have starter David Herrera figured out. McBride had a nice hookup with Barcellos for a gain of 38 yards, but then proceeded to fumble on two straight drives, pretty much finishing up the game.
For the JV, Hilmar ran all over them to win the game, 47-6. Only touchdown scored by Los Banos was by number 5, Owen Baffunno, on a last second grab in the 4th quarter.
Varsity Tigers dropped a second in a row to the Orestimba Warriors, 34-26 on Friday night Sept. 2nd. Los Banos took the early lead with a jet sweep touchdown to number 6, Izaiah Medina, putting the Tigers in the driver's seat. Orestimba did not let up though, as they drove right back down the field with another touchdown.
Jamison Braniff, who had an incredible night, caught his first of 3 touchdowns on a pass from Herrera to strike back. From there it was a back-and-forth affair, 19-13 score at halftime. Fast forward to the 4th quarter, the Tigers needed a score, and they drove down to the redzone.
Herrera attempted a pass to Braniff for a big play down the sideline, but a great play by the Orestimba corner caused the interception, and ultimately ended the game.
The regular season begins for both teams September 16th.