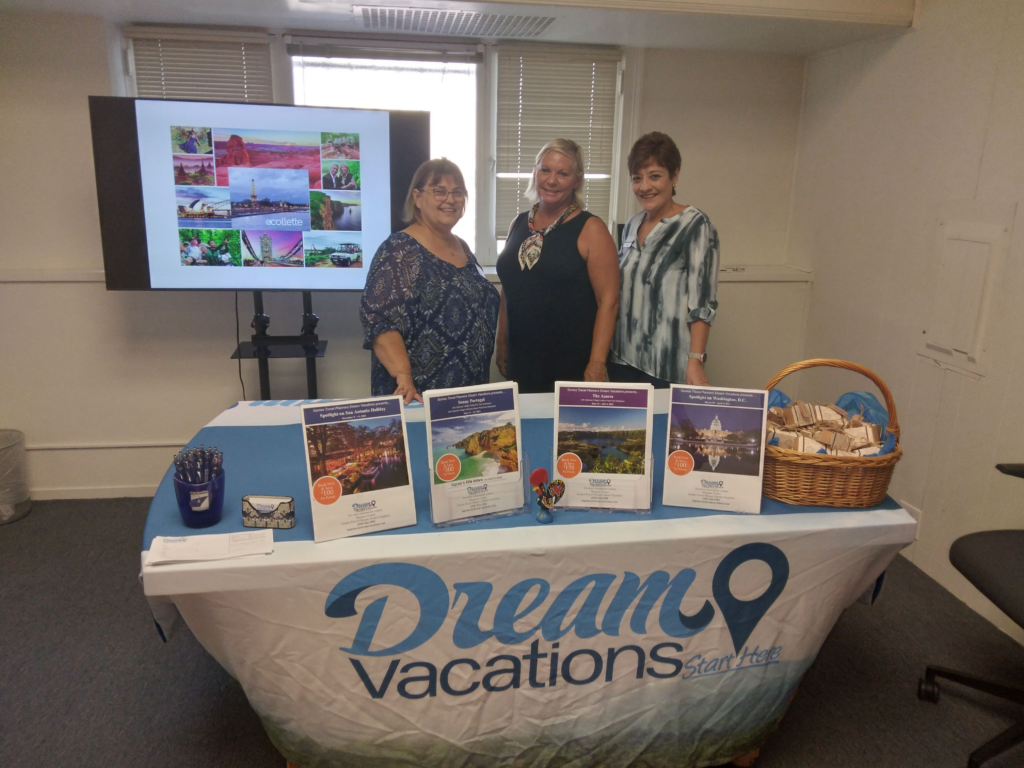 Traveling the world teaches about the people and what makes us who we are today. Los Banos is a melting pot of the world. Families moved here from Italy, the Basque regions of Spain/ France, Portugal (Azores), Mexico, and many places. These places are an extension of our families. And with many of the restrictions from the pandemic lifted, it is time to start traveling again.
Gomes Travel Planners Dream Vacations has been in business since November 2001, with over 20 years of experience as a Travel Planner. Gomes Travel Planners recently opened a storefront downtown to offer clients a place to visit and plan their dream vacation. With the recent addition of a new group travel consultant, Maria Fagundes Bettis, it was time to encourage fellow travelers to come in and meet other like-minded travelers. As an experienced travel professional fluent in Portuguese, Maria brings a wealth of knowledge and experience to the table.
The first meeting of the Local Los Banos Travel Club kicked off on September 16, 2022, at the old Bank of Los Banos building at 848 6th Street. The guest speaker for the first meeting was Laurie Miller from Collette Tours, who spoke about the featured destinations of Portugal and the Azores Islands. Gomes Travel Planners thought it would be a great way to highlight the land and its people, with so many who live in our community who have roots from Portugal and the Azores. Laurie gave a presentation on forthcoming trips offered by Gomes Travel Planners and Collette for June 2023. Anyone interested in learning more about the upcoming trips can visit www.GomesTravelPlanners.com website or call (209) 826-2584.
Gomes Travel Planners Dream Vacations will hold another monthly meeting on October 21, 2022, at the Old Bank of Los Banos, 848 6th Street at 1:00 pm. The next meeting will feature the destinations of Alaska and Hawaii. 2023 is going to be the year that the Northern Lights are going to be spectacular! If you have seen the Northern Lights, we invite you to come to share your experience with other fellow travelers. Bring pictures if you have them. The meetings are all about the love of travel, sharing, and enjoying each other company.
Gomes Travel Planners is an independently owned Dream Vacations franchise, a division of CruiseOne, Inc., owned by WTH (World Travel Holdings). SOT CA 2006278-40