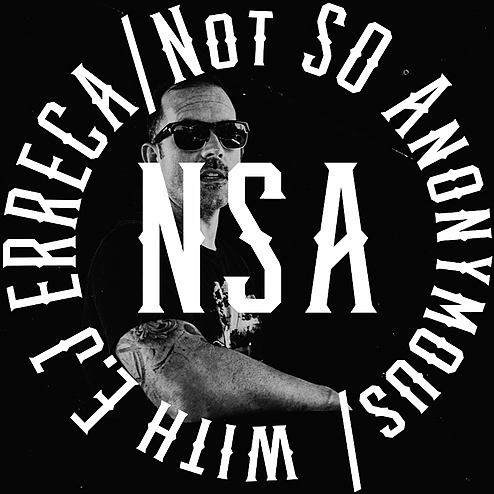 It is said that admitting you have a problem is the first step. But it could be argued that the first step is gaining the courage to admit you have a problem. That's exactly what EJ Erreca is hoping to do with his new podcast, "Not So Anonymous," releasing in November 2022.
"The goal is to humanize these struggles. We don't say 'getting clean' or 'getting sober'… instead we say 'in recovery.'" EJ remarked when talking about the specific lingo he uses within his podcast.
With three episodes already filmed, EJ is beyond grateful to his partner, Jesse Diaz, for helping with his podcast, "I'm just the face. Jesse is the nuts and bolts. He's the one that does the camera work and microphones and edits it and publishes it. He's the driving force behind getting it out to the public. I couldn't have even imagined doing this without him."
The podcast is meant to be a starting point, not a resource center. EJ states, "There are tons of places that people can look to for information and resources. My goal is to get them to where they are able to ask for support for recovery in the first place. What people don't realize is that you are never going to be completely fixed or recovered. You will always be in recovery. It takes a lot of support and encouragement."
The duo hopes that this podcast will provide a place of encouragement and strength for those who are struggling with addiction and that it will provide help to give their listeners the strength to start their own road to recovery. "I have been in recovery myself for six and a half years and am still going strong. Sometimes all it takes is hearing one voice from someone like you who is doing the hard work to recover in order to push you to do the same. That's what I hope to achieve with this podcast," says Erreca.
"If people would like to reach out in order to ask questions, donate, or go on the show themselves, they can do so through our Instagram. That's going to be our main contact source other than our email," EJ stated when asked how people could get in touch with them.
In closing, EJ believes, "It's very hard to live in a cloak and dagger society and still get the message out to people. This is a program for people who want it. I'm very excited to see it grow and help people."