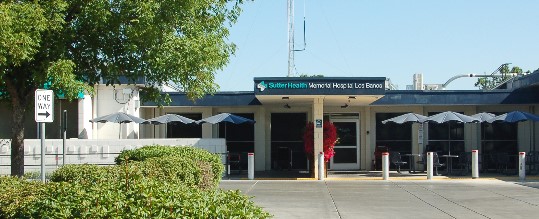 Get With The Guidelines
The American Heart Association is pleased to share that Memorial Hospital Los Banos is among eight Central Valley hospitals and 2,600 hospitals nationwide recognized for participating in the American Heart Association's Get With The Guidelines® initiative to improve outcomes for Americans who experience heart disease or stroke.

The eight hospitals are:

Memorial Hospital Los Banos, Los Banos, CA
Dignity Health Mercy Medical Center Merced, Merced, CA
Adventist Health Hanford, Hanford, CA
Community Regional Medical Center, Fresno, CA
Kaiser Foundation Hospital – Fresno, Fresno, CA
Saint Agnes Medical Center, Fresno, CA
Kaweah Delta Health Care District, Visalia, CA
Sierra View Medical Center, Porterville, CA
Every 40 seconds, someone in America has a stroke or heart attack. The Get With The Guidelines program helps ensure all patients can access high-quality care amid adversity.
Cutline: Source: Sutter Health Memorial Hospital Los Banos