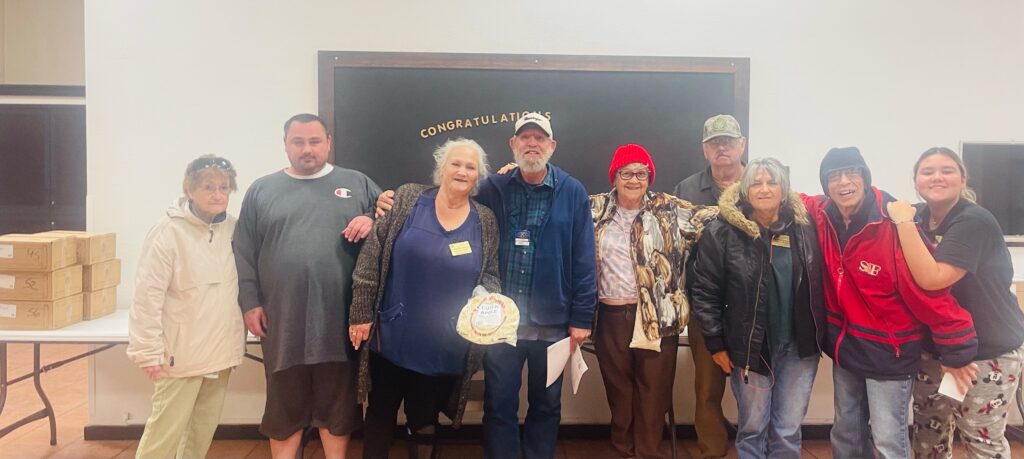 The local Kiwanis Club is one of many organizations that continues to positively impact our community through small gestures of giving back and ensuring the needs of many are not forgotten. According to their international website, "Kiwanis International is a global community of clubs, members and partners dedicated to improving the lives of children one community at a time. Today, we stand with more than 550,000 members from K-Kids to Key Club to Kiwanis and many ages in between in 80 countries and geographic areas. Each community has different needs, and Kiwanis empowers members to pursue creative ways to serve the needs of children, such as fighting hunger, improving literacy and offering guidance."

Our local club raises money for high school scholarships through annual fundraisers and provides a Christmas meal for those in most need. They want to reach as many people as they can, with a goal that no one in the community goes hungry on Christmas. On Friday, November 18th, volunteers distributed 168 pies as part of their pie fundraising effort. This is the 2nd annual pie fundraiser. It is held twice a year: once during Valentine's Day and again during Thanksgiving.
Their upcoming annual Christmas meal will be held Christmas Eve at Firehouse 1 on 7th Street. Deliveries start at approximately 10:30am and sit-down feeding starts at approximately 11am.
Traditionally, they have served 950 people in the community, including deliveries to those shut-in their homes. This is the 38th annual dinner.

Donations for the Christmas Eve meal are greatly appreciated. Call Isabel Mendoca 209 261-2279 If you know of anyone shut-in their homes and need a meal on Christmas Eve, please call Isabel and she will put them on a list.
Editor's note: I had the pleasure of spending some time with a few Kiwanis volunteers while picking up my pies. The joy and spirit of service that lives within this group is magnetic. They inspired me to really take notice and remember how the slightest gesture and contribution of even one person can impact our society as a whole. I was honored to spend this time with them and look forward to learning more about Kiwanis and other organizations that serve our community. Please email me at [email protected] with community organizations, clubs, people, etc. that you think we can highlight in our publications.