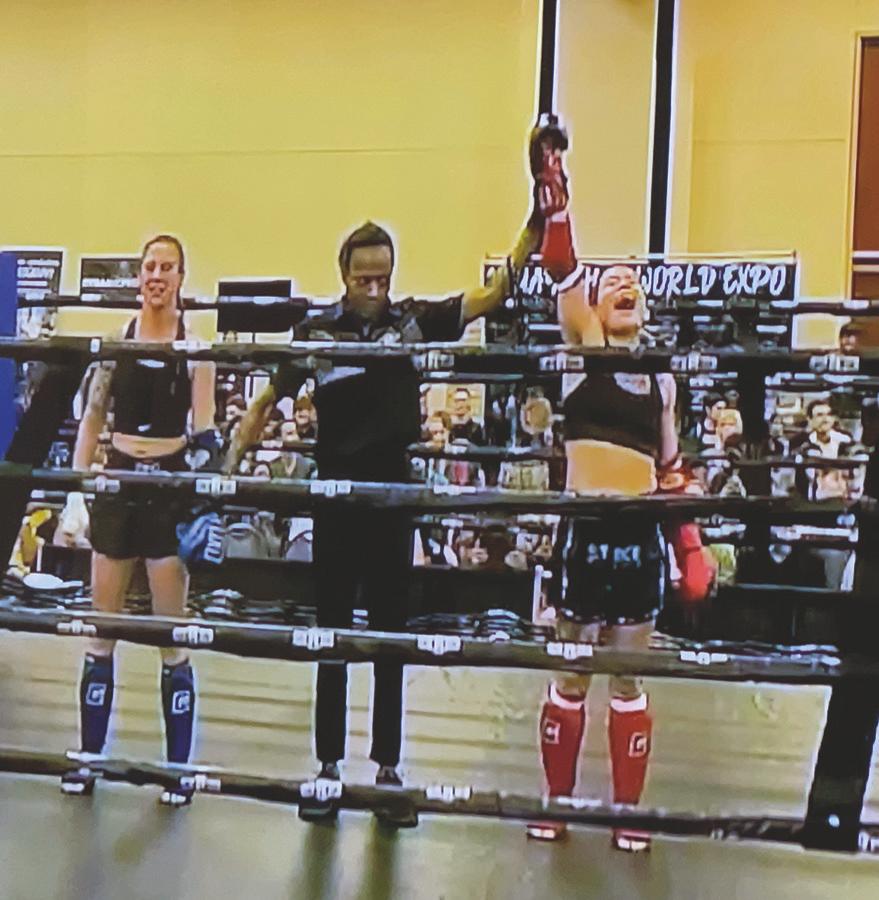 The Strike Fight Team took five home grown athletes to the highest level of Muay Thai competition available in the United States, the Thai Boxing Association Classic (TBA) at the Muay Thai World Expo in Des Moines, Iowa June 22-26. Muay Thai is the Art of the Eight Limbs and clinch. The legal weapons are punches, elbows, kicks, and knees. The clinch has been referred to as stand-up grappling where both opponents are fighting for posture, position, and control to land dominating strikes in close range.
The TBA has just completed their 15th year and continues to help advance Muay Thai in the US. The TBA offers Class A (13+ bouts), B (4-12 bouts) and C (0-3 bouts). This year they had over 1,000 athletes register, which is a record high for this event and shows how fast Muay Thai is growing year over year. After registrations and final weigh-ins the TBA had over 800 competitors and did over 400 fights in four days. This is also the only tournament in the US that allows professional Muay Thai fighters to register for Class A.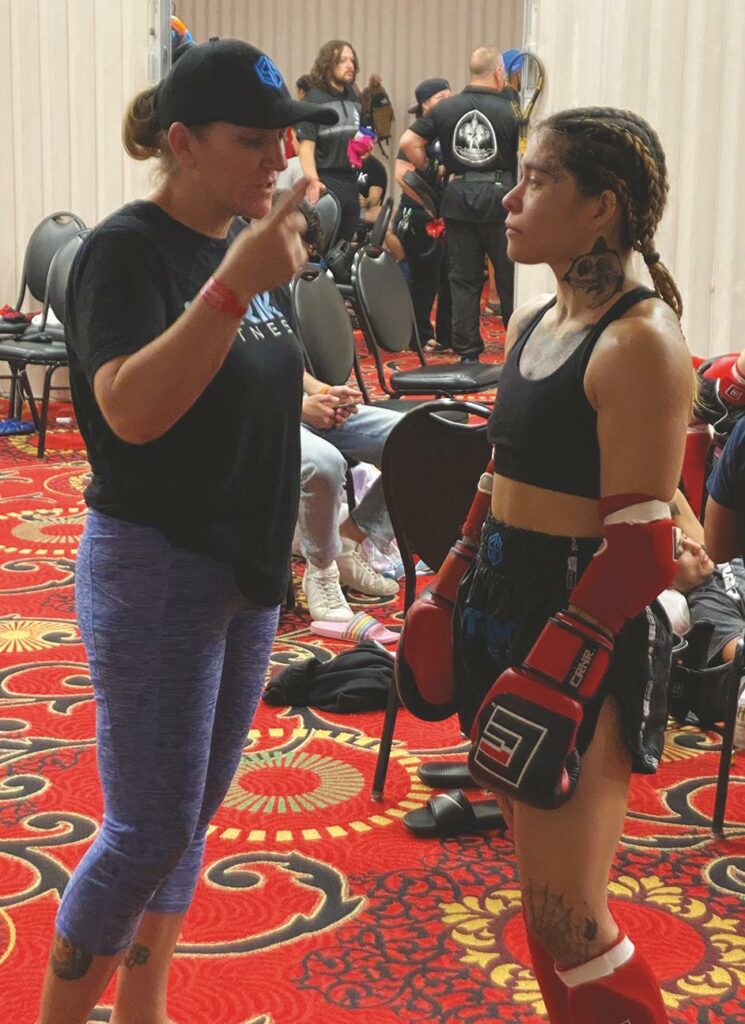 We would like to take a moment and introduce to you those athletes that represented Los Banos at the TBAs this year.
Patrick Zapien walked into Strike in 2019 in search of a new fitness experience. Patrick is a teacher in Los Banos, an artist, fitness guru, and now a martial artist. When he started, he could not kick the pads above leg level, but he was determined to improve. As his passion grew so did his drive. Patrick is hands down one of the hardest workers on the team and what he found was a new challenge that changed his lifestyle. In January 2020 he decided he wanted to compete, and he did everything that was asked of him and more. Patrick has transformed from an average athlete to an elite athlete and is becoming the best version of himself he can be. He has competed in seven point Muay Thai bouts and one amateur bout. For his second amateur bout at the TBAs he competed in Class B at 147-153 lbs. and went against a more experienced opponent from a tough camp. Mr. Z didn't get the win due to a TKO but what he learned from the loss is much more valuable than a win, metal or trophy. He is back to the grind working towards his third amateur bout.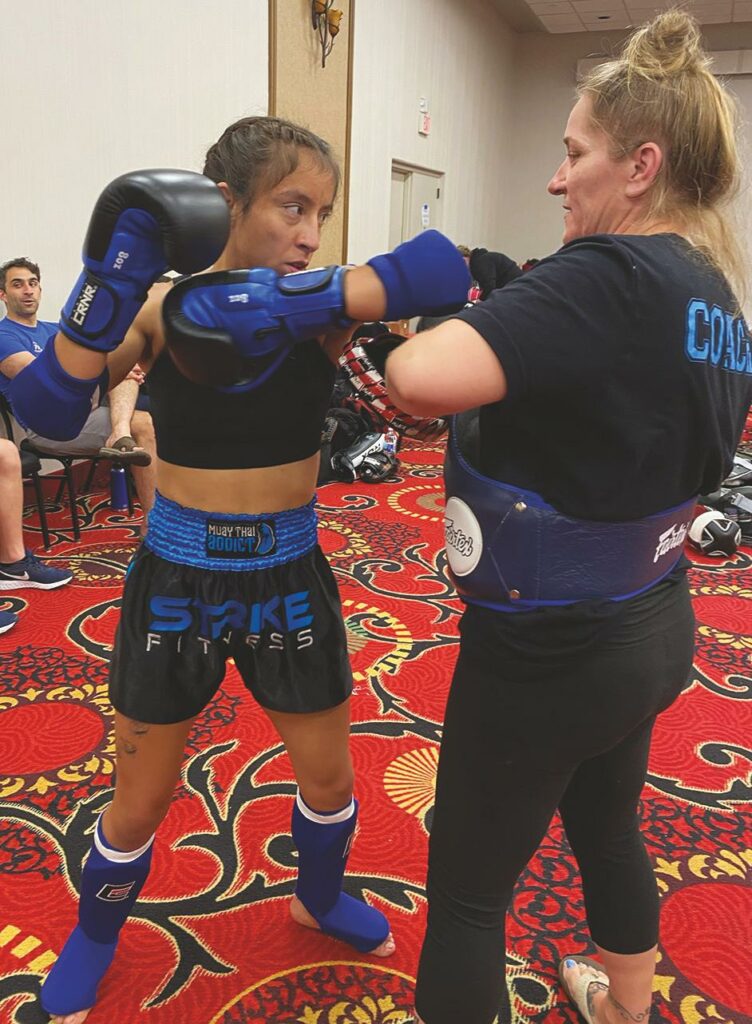 Isabel Diaz walked into Strike in 2019 because her brother told her she needed to workout. She was quiet, uncomfortable and nervous for she was not physical and did not play sports. Isabel picked up the technique quickly, but didn't believe in her potential. She started competing in September 2019 and has competed in 14 point Muay Thai bouts, eight amateur bouts and two grappling tournaments. Many will choose the easy road or fight, but she has competed against some of the top fighters from the very beginning of her fight career. Isabel also competed in multiple weight classes. At TBAs, Izzy competed in Class A 102-107 lbs. and faced a top ranked opponent with roughly 20+ amateur bouts. Isabel's mental game is starting to match her skill game and it showed in this bout. She was dominating from the outside but lost in the clinch. Isabel is coming back stronger and preparing for her MMA debut in August.
Nashi Ramirez walked into Strike in 2019 because she thought it sounded cool and wanted to challenge herself. Nashi was quiet but intense. She is an amazing artist and tattoo artist, loves anime and decided she wanted to fight. Nashi started competing in July 2019 and had a rough start. She quickly realized how important the mental game is to the process. This is something Nashi will always have to overcome but her improvement shows in every fight. She has competed in 17 point Muay Thai bouts, two amateur Muay Thai bouts, three amateur MMA bouts, and one grappling tournament. At the TBAs "Nasty" Nashi competed in Class A at 112-117 lbs. and fought twice. She won her first bout on a split decision on Day 2, but lost her second, facing two very different style fighters and didn't make the proper adjustments. We are already seeing the value of this loss in Nashi's current training, and she will be back more polished for her fourth MMA bout this September.
Isaiah and Elijah Cortez walked into Strike in 2019 and quickly moved through our kids' program to our adults' program. The twins are ranked junior wrestling champions and are on their way to becoming Muay Thai champions, as well. At 16 years old they have competed in seven point Muay Thai bouts. Walking into the TBAs these young warriors had never experienced an amateur bout, a ring or ropes but fought in Class B against current USMTO champions from great camps. Isaiah competed in the Junior Class B at 117-122 lbs. Red and Elijah competed in the Junior Class B at 107-112 lbs. Blue. They had dominating performances but did not get the wins. How Isaiah and Elijah processed the loss leaves us speechless. As disappointing as a loss can be, they both handled it like the high-level athletes they are. It was an amazing experience to introduction these young warriors into the Muay Thai community.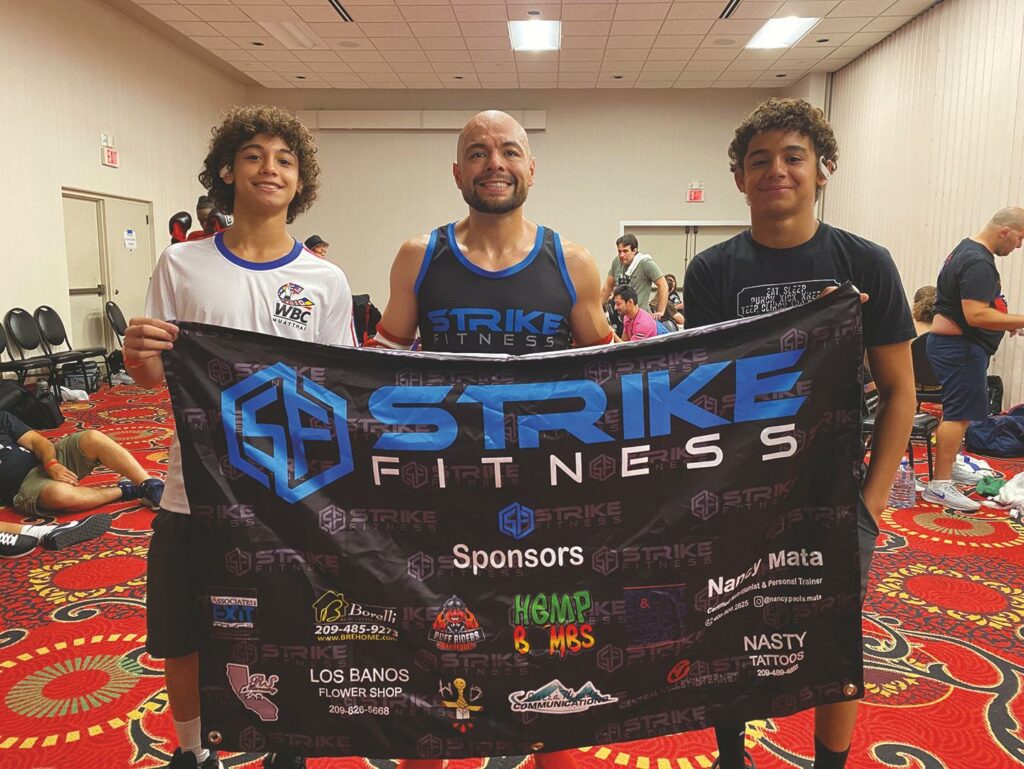 Our wins are amazing, but our losses have more value for our growth. We are a young camp, taking on camps that have been around for decades and competing against some of the best in the United States. We will continue to build, learn, and grow! We are thankful to our 2022 sponsors for making this trip possible and that the entire team came home healthy with no injuries. The Strike Fight Team will be taking two adults and six to eight juniors to the USMTO tournament this September in Arizona!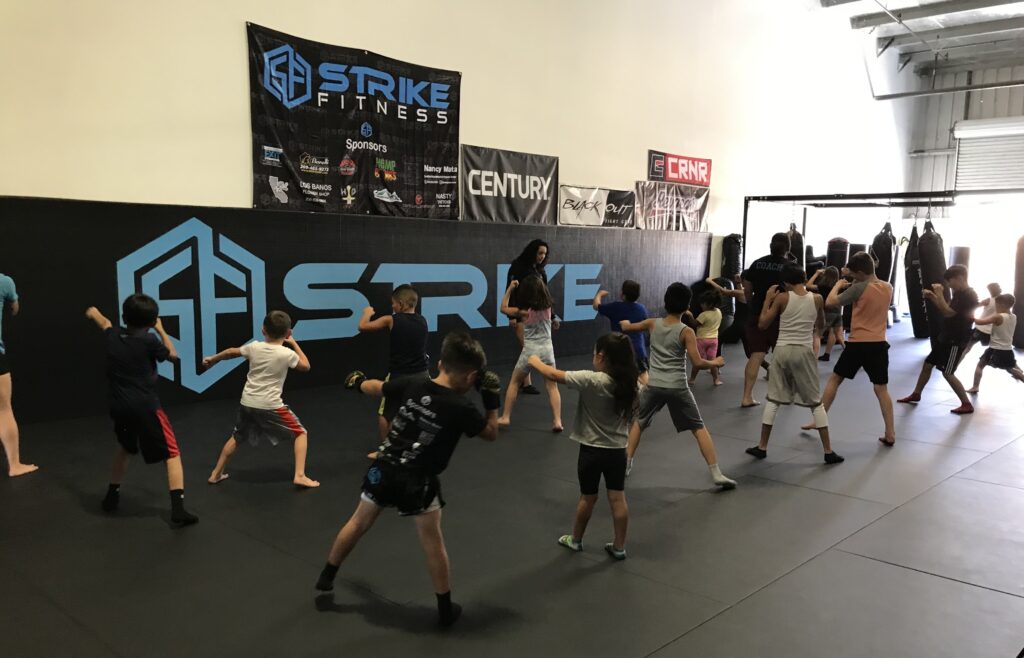 About Strike Fitness
Strike Fitness was founded by five-time Muay Thai champion Amber Pope and her ridiculously brilliant brother-in-law Ben Hudson.
They built Strike upon the premise that any individual can be a member of their programs, whether you are a beginner or advanced in your fitness journey. All members can learn the same fundamentals and will grow, learn and support each other through the family environment they have cultivated at Strike Fitness.
At Strike Fitness we support our community by offering different training platforms to help build our residents' mental, physical, and spiritual self. Our programs promote teamwork, self-confidence, commitment and healthy lifestyles while having fun and enjoying each other's support and motivation.
Any individual looking for a new way of staying fit, need a family bonding experience, has a desire to learn self-defense, or wants to push their athletic talent to the next level, come try out one of our many classes!
Strike Fitness is located at 115 W. G Street, Unit C in Los Banos. For more information call (209) 710-0824 or visit www.strikefit.fit