A title well deserved; to be honored at annual Farm to Table event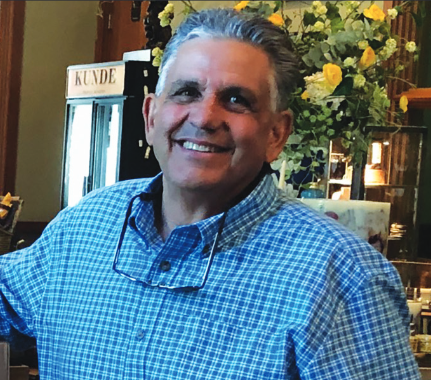 An exciting time has come about for Los Banos, as the Farmer of the Year has been chosen: Mr. Patrick
"Pat" Gallichio. This honored title does not come easily. A list of qualifications must be present for anyone nominated for this position to honor outstanding achievements of individuals and families
making a significant contribution to agriculture.

Not only must a nominee be of great service to the community through volunteering, getting involved
in community events, providing financial support to the community, and acting as a role model by mentoring young people who are interested in agriculture, but they must also be of help to the community by hiring employees locally and manage their operations in a safe and conscientious manner. Nominees are submitted anonymously by members of the community to the Los Banos Downtown Business Association and as you can see, it is no small matter to be nominated in the first place, nevertheless, be chosen. Congratulations, Mr. Gallichio.
Pat is partner and General Manager of the Pentagon Company, dba Delta Farms. Along with his Sansoni family partners, they farm 2,500 acres of diversified farmland, including tomatoes, cotton, alfalfa, corn and almonds. More details to come upon celebrating his accolades as this year's honored leader.

The Farmer of the Year is honored at the Farm to Table event in Los Banos held in Henry Miller Plaza at 600 H Street. It will be held on Thursday, September 22nd and due to its popularity is sold out.