Co-researched with Lesley Castro, Los Banos High School student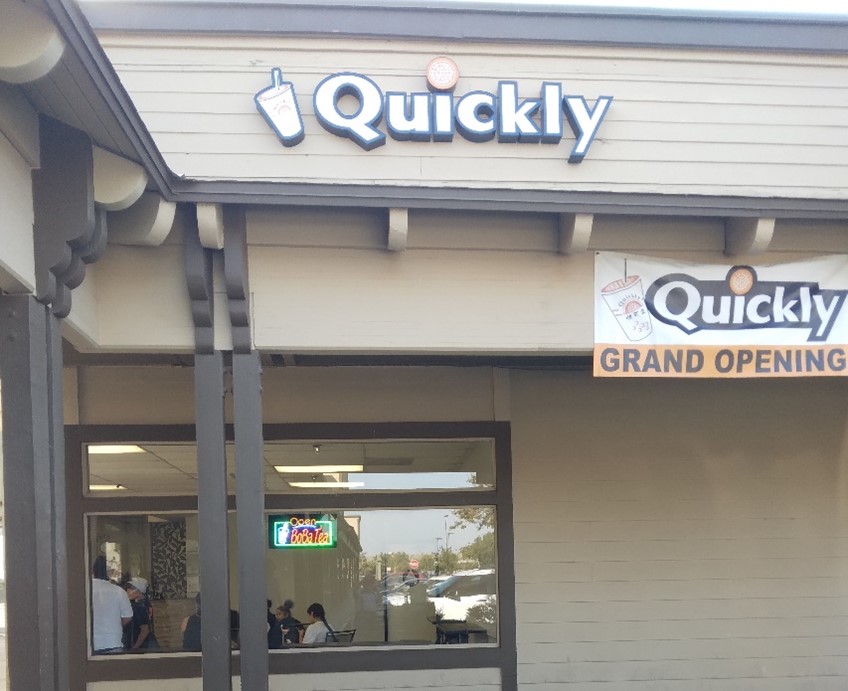 New location opens in Los Banos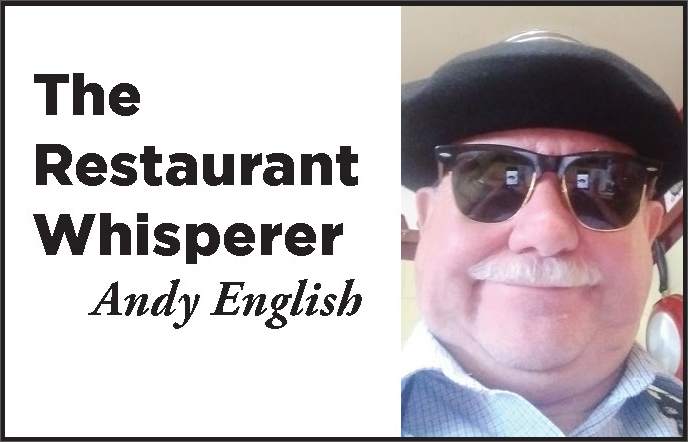 Bubble tea, or boba tea as it is currently better known here in the US, is the island of Taiwan's most beloved beverage. It started with a combination of cold tea, milk, and brown-sugared tapioca balls named 'bubbles' by the local Taiwanese children in the 1970's or so and has since been the popular choice of refreshment for many generations of ice-cold tea drinkers around the world. Los Banos currently has up to six locations where boba tea is served but they are mostly at our donut and ice cream shops. That changed when Gherlie Arias decided to open her second Quickly boba shop and restaurant in Los Banos in early September after the initial and recent success of her first shop in Atwater. 
It should be noted that Quickly was not literally named after the speed of delivery of its specialty iced Asian drinks or tasty food. It is the business name for the now world-famous bubble tea and fried chicken shop that was started by Nancy Yang in Taiwan in 1981 under the trading name Kuai Ke Li, which phonetically translates to 'Quickly'. The business took off and became very popular in Asian tropical islands like the Philippines, for example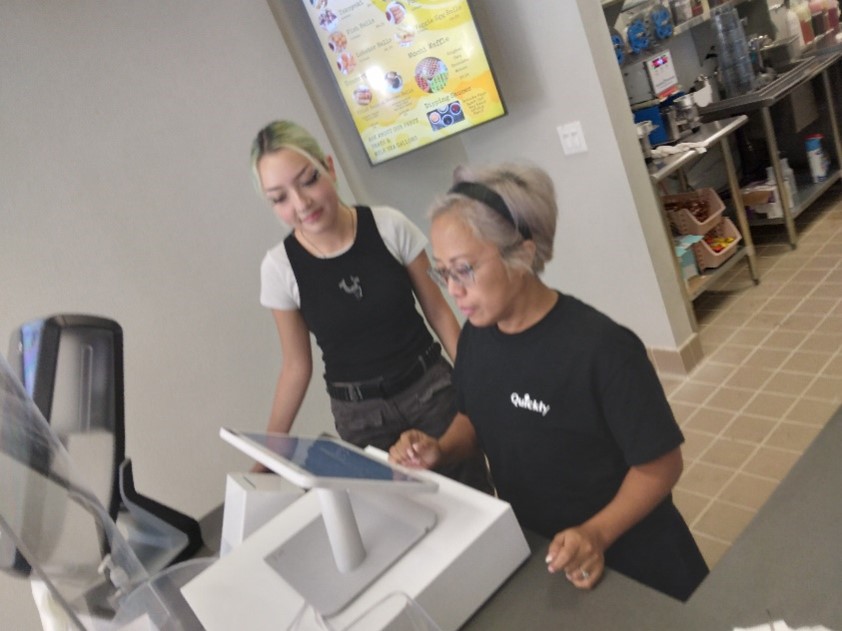 Gherlie, an American Filipina, followed her desire to refresh the parched hard-working people of the California Central Valley and at the same time introduce them to some popular and more globally appreciated Asian food.
I first frequented Quickly during its very recent Grand Opening in Los Banos on a hot summer's day, August 30th. The order lines were literally 'out the door' and the waiting time was forty-five minutes or more. But boba fans are very patient and are quite willing to wait up to twenty-five minutes or more for their favorite drink and snack.
The menu has an amazing array of Asian milk teas along with the signature popcorn chicken and my favorite, the Filipino pork lumpia rolls and sweet chili sauce. If you are really lucky, you will find a special and almost hidden menu item, a fried banana dish that is currently not on the Atwater menu and sells out quickly in Los Banos.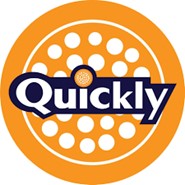 After waiting in line and ordering your drink and food, the orders are sent to the back, each beverage is hand-mixed and the food made to order. This allows time for people to socialize in the shop, develop a thirst, and drink the boba 'quickly' upon receipt. My favorite is the Thai milk tea. Each transparent boba cup is sealed with a straw-pierce able plastic film and the straws are large diameter to accommodate the boba. The popcorn chicken is smaller chunks of white breast meat coated with a crunchy batter and served with your favorite sauce. Other signature menu items include generous portions of pot stickers and sweet potato fries, and many are hoping the Spam Musubi, an Atwater favorite, will also be added to the Los Banos menu in the future.
Thanks to Gherlie and her team, we now have one more globally recognized beverage and cuisine shop in our Central Valley city.
The Quickly Los Banos is located in the Canal Farm Shopping Center at 1325 E. Pacheco Blvd. Enjoy!