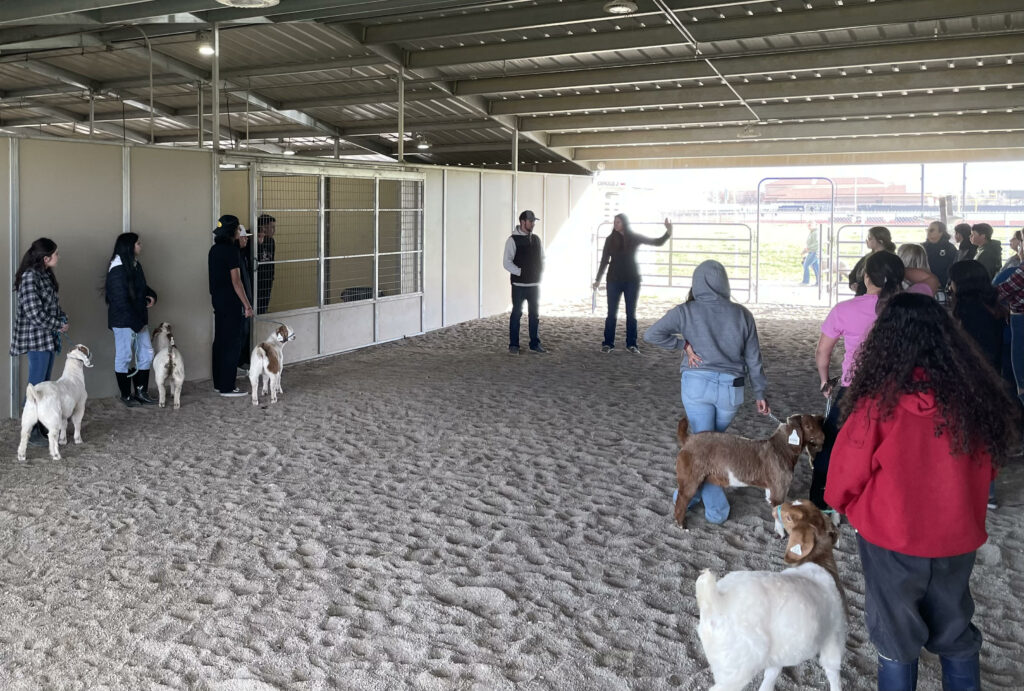 From preparing their animals for show to working on other exhibit projects, many of the families in Los Banos are getting ready for the 2023 Merced County Spring Fair just around the corner.
I had the pleasure of being invited to the Pacheco High School barn and was able to speak with some of the FFA students that were working with their animals.
While speaking with Angelina Contreras, an 11th grader from Pacheco High School, she said, "This is my third year showing. It's going so well. My goat (Pookie) has been cooperating so much more than my goat last year. I love showing and, for me, it's all about the experience with the animals. They are so much fun to work with. I recommend anyone to show at least once – it's a really fun experience! I also have a few woodshop projects that I am working on for the fair this year."
After speaking with Contreras, I spoke with Chloe Amabile, a Senior at Pacheco High School. She said, "I'm showing a goat this year. His name is Buck. I've been showing for around ten years. I started in 4-H when I was young. It's going great this year, so far, and I am having so much fun. I may do something in this field when I'm older. It's something I have thought about."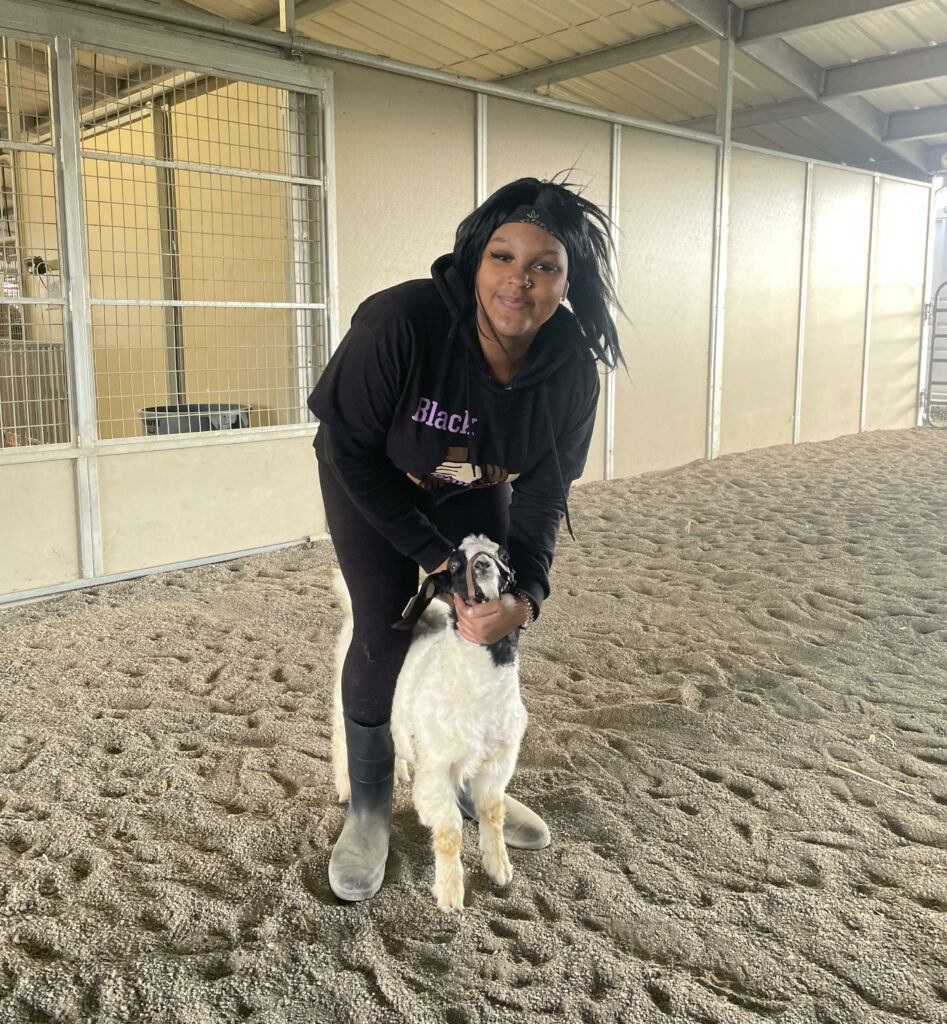 Lastly, I spoke with Ciara Tribble, a Sophomore from Pacheco High School, and she had this to say, "This is my second year showing goats. It's going good this year, but last year was definitely easier. I have a lot more work ahead of me this year with my goat Oreo. But it's okay. I know I can do it."
Tribble went on to say, "My brother Isiah (Houston Sosa) showed goats in high school as well and he is the one that got me interested in it. It definitely teaches you how to be more independent and responsible. I recommend showing an animal at least once."
The youth at Los Banos High School FFA are busy getting ready for the Spring Fair as well. According to school Sentinel, and 11th grader, Madison Jasso, "Fair is coming up slowly but surely and my chapter and I could not be more excited. We are all working with our animals every day and making sure they are good to go. February is a very busy month due to all of the speech contests, sweetheart, and our livestock, but it is what makes FFA so exciting."
Community and OLF 4-H are also busy getting ready for the Spring Fair. According to Los Banos resident and Community 4-H parent Heather Tomas, "We love 4-H. My children are learning archery, cooking, food preservation, sewing, and soon they will be raising rabbits. They are also involved in community service activities, which is very important to me. I am very grateful for the numerous dedicated parents and community volunteers who give the kids so many opportunities to learn, give, and grow. 4-H is a huge asset to our town."
"It's going so good with 4-H this year. I'm having fun with woodworking, cooking and working my lamb. My friends and I have been working hard getting our lambs ready for fair. We have been walking them and making sure they are fed right. I'm excited to show my lamb Turbo at the fair in Market Class and in Showmanship. I can't wait for the fair," Noted OLF 4-H member Mia Estrada.
As someone who showed steers in their youth for Los Banos High School FFA, I have a lot of respect for these kids. It takes a lot of hard work, dedication, and patience. Good luck to you all this year.