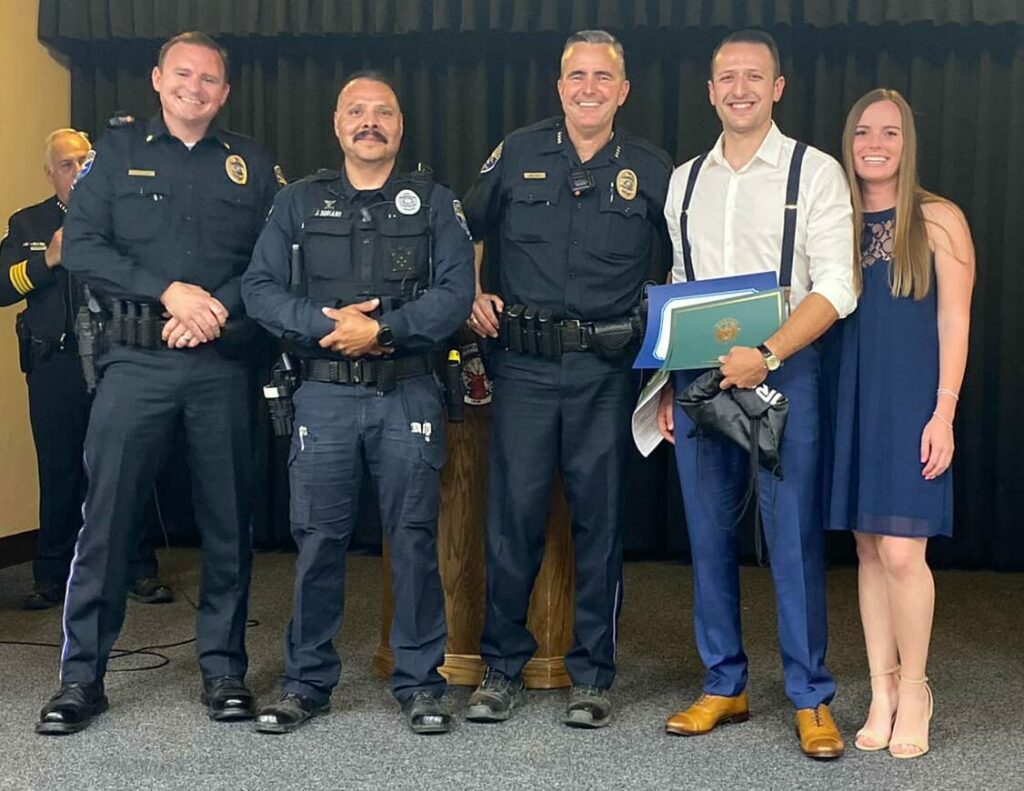 Vincenzo Greco was honored by the Los Banos City Council during their meeting, Wednesday night, June 1 for being named the 2022 Los Banos Police Officer of the Year.
A certificate was presented to him by Mayor Tom Farias, "In recognition of your enforcement proactivity, and genuine drive to remain engaged with our community and for being named as2022 Officer of the Year by the Los Banos Police Department."
Greco, along with 11 other officers from throughout the county, was honored during the annual Merced County Law Enforcement Officer of the Year Awards ceremony and banquet at the Merced Elks Lodge on May 4, 2022.
According to a May 5 post on the department's Facebook page, "Officer
Greco is a proud Los Banos graduate of LBHS and after obtaining his Associates Degree he attended the Fresno Police Academy (Class 159). Officer Greco is currently attending Stanislaus State University working toward completing his Bachelor of Science Degree."
The department also shared that Greco "has made a big impact in Los Banos already in his young career" and he is "not only extremely proactive with his enforcement activities, he balances it out with genuine drive to remain engaged with our community. Officer Greco is one of our Police Explorer mentors and has worked tirelessly on recruiting efforts for LBPD. We are proud of Vinny and look forward to his bright future with LBPD!