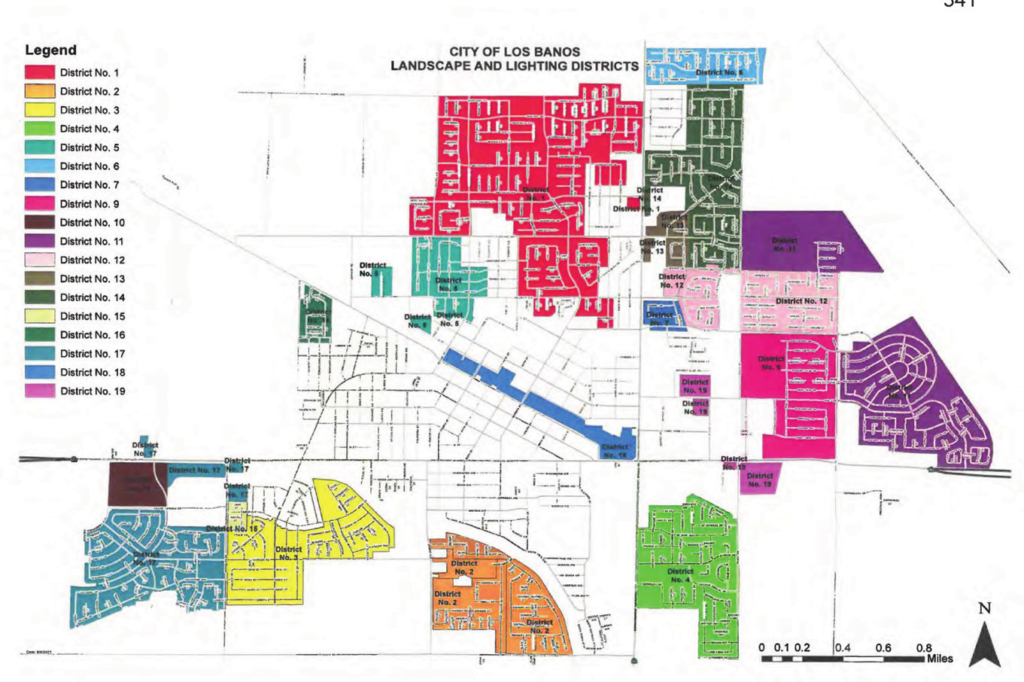 During their meeting Wednesday, June 1, the Los Banos City Council unanimously voted to increase the annual Landscape & Lighting District Assessments for two districts by 5% and the other 16 districts by 10%.
According to the staff report the City currently administers 18 Landscaping and Lighting Districts which provides for the maintenance of certain improvements within each
of the districts. The fiscal health of the districts has continually improved over the last 12 years. Fifteen districts maintained a negative fund balance in FY 2009-2010.
However, the ending balance for FY 2022-2023 is estimated to have only two districts with a negative fund balance. This transformation affords staff the ability to plan and schedule the repair and replacement of the infrastructure in the parks and rights- of-way.
Due to existing deficits and/or planned capital improvements, Districts 11a, 11b, 11c, and 12 were increased the maximum 5%, and Districts 1, 2, 3, 4, 5, 6, 7, 9, 10, 13, 14, 15, 16, 17a, 17c, 18 and 19 were increased by the maximum of 10%.
No member of the public spoke on the item. Without council discussion, District 4 Councilmember Deborah Lewis moved to approve the assessments, District 3 Councilmember Brett Jones seconded the motion and it passed unanimously.