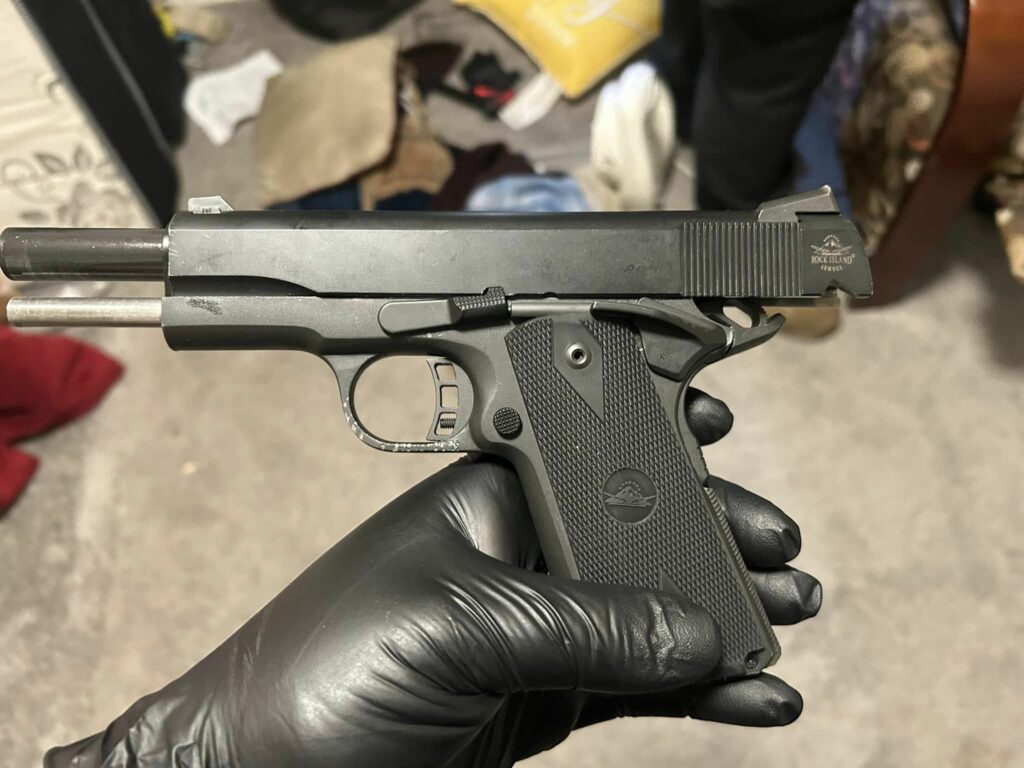 On Wednesday, Dec. 14, 2022, at approximately 4:44 PM, the Los Banos Police Department responded to the 1200 block of Santa Barbara Street regarding a shooting. On Thursday, the suspect was arrested and taken into custody.
While officers were responding, they were notified that a male victim was at a nearby business suffering from a gunshot wound. Officers arrived and located a 16-year-old male suffering from a gunshot wound to his body. The victim was provided medical care by the Los Banos Fire Department and responding paramedics before being airlifted to a Modesto area hospital.
Witnesses reported seeing the suspect running east from the crime scene, wearing all dark clothing.
After investigating this case, Los Banos Police Detectives were able to identify a local 17-year-old male as the suspect in yesterday's shooting case.
At approximately 1:30 p.m. Thursday, Dec. 15, Los Banos Police Detectives, arrested the 17-year-old male suspect while conducting surveillance in the area of Stonewood Drive and Birchwood Avenue.
Immediately, after the arrest a follow up search warrant was conducted at the suspect's residence, in the 400 block of Birchwood Avenue. At the home, detectives located a loaded un-serialized handgun and additional evidence related to the shooting.
The suspect has been booked into the Merced County Juvenile Hall facility, charged with attempted murder and assault with a firearm. The victim is still receiving medical care but is currently in stable condition.
Anyone with additional information related to this case is asked to contact Detective Luis Beltran at (209) 827-2536.