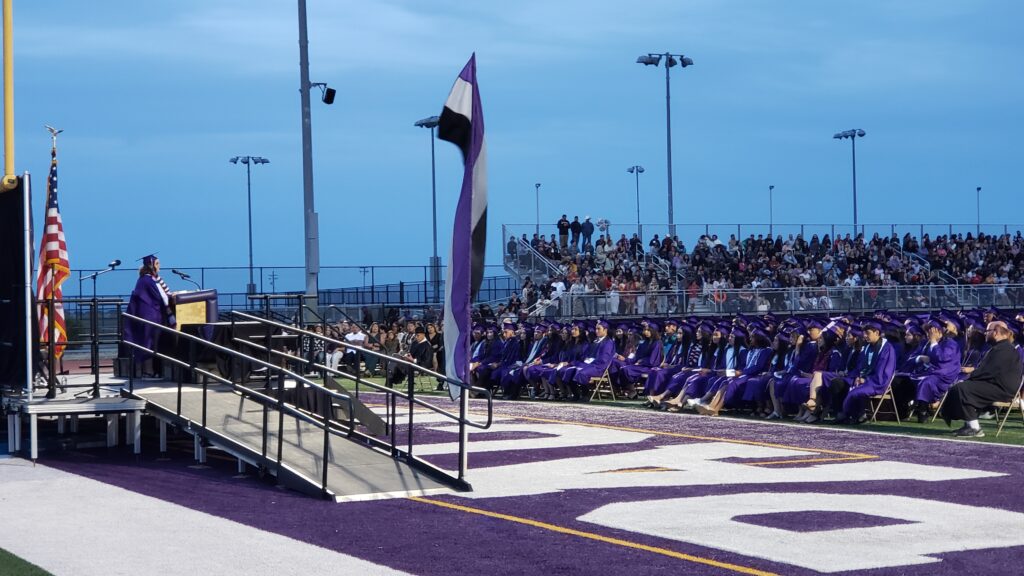 By Justin Collins, Reporter
On Friday, June 3, 2022 at 8 pm friends and family filled up the bleachers at Veteran's Stadium to celebrate the graduation of the Pacheco High School Class of 2022. Judging by the crowd it would be almost hard to believe that not long ago, graduation ceremonies like this weren't permissible due to the COVID-19 pandemic. Parents, siblings, relatives, and friends proudly cheered from the sidelines as their graduating students marched through the Panther Tunnel, and out to the stage.

The ceremony began with a moment of silence to commemorate past and present students and staff who passed away, followed by the Pledge of Allegiance by Azelya Irean Talavera. The singing of the National Anthem by Nadily Escobar and Jacob Rogers (who earned the National School Choral Award in May) was accompanied by the Pacheco High School Band.
A welcome address was then given by Senior Class President, Ashley Rayann Bernal followed by an inspirational speech given by another graduate, Emma Janae Bettencort. In the speeches they spoke about the triumphs, challenges, and bonds formed throughout their academic journey, but something else mentioned marked the significance of this graduation. Students reminded us that until this school year, they hadn't seen their fellow classmates since their sophomore year.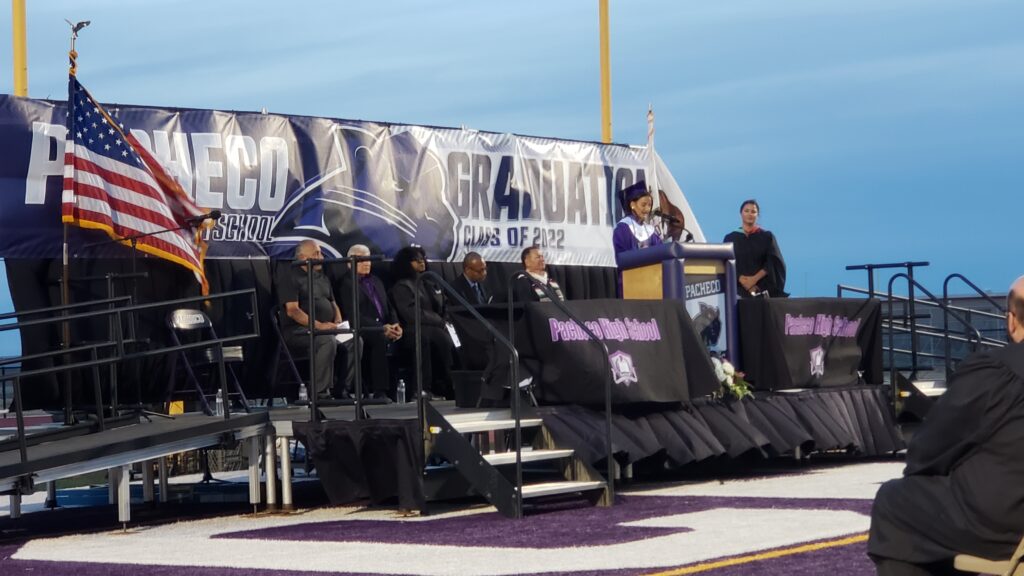 California Scholastic Federation Lifetime Members Melony Hernandez, Yoxelyn Hernandez Chamu, Aaliyah Nicole Lucas, Celina Marie Martinez, Isabella Danielle Nocon, Sandra Juliette Orozco Preciado, Raquel Pineda, Diana Alondra Quintero Garcia and Abigail Isaura Villa, were then honored by Principal Daniel Sutton and CSF Advisors, David Curry and Jeffrey De la Cruz. Citizenship Awards were presented by LBUSD School Board Trustee Marlene Smith. Vice Principal Amanda Sanchez then introduced Principal Sutton who offered his message to the graduates remotely as he was unable to attend the ceremony due to a case of COVID.
This year was the first year back since the pandemic, and masks and social distancing rules for public schools only ended a few months prior. Students and other guest speakers seemed relieved and happy to be able to attend and host a "normal" graduation.
The Pacheco High School Class of 2022 Valedictorian was Dereck Zahil Rubio and the Salutatorians were Rhianna Nicole Gumboc Irao and Jasmin Ramos and each gave inspiring and encouraging speeches. Rubio Irao ended hers with, "we are Panther strong" to cheers from her classmates. Ramos spoke in Spanish for part of her speech to which some of the students cheered and shouted, "Si se puede," meaning "yes, we can." Rubio was the final student speaker saying, "an adventure of four years has come to an end" and "be proud of the people you've become…our journey doesn't end tonight."
Superintendent Dr. Mark Marshall issued his proclamation that each of the graduates had met the requirements of the State of California and the Los Banos Unified School District to graduate. The diplomas were then presented by members of the school board.

Following the turning of the tassels, led by Class President Bernal, the graduates cheered and many tossed their caps into the air.
Watch the video of the graduation on the NFHS Network website.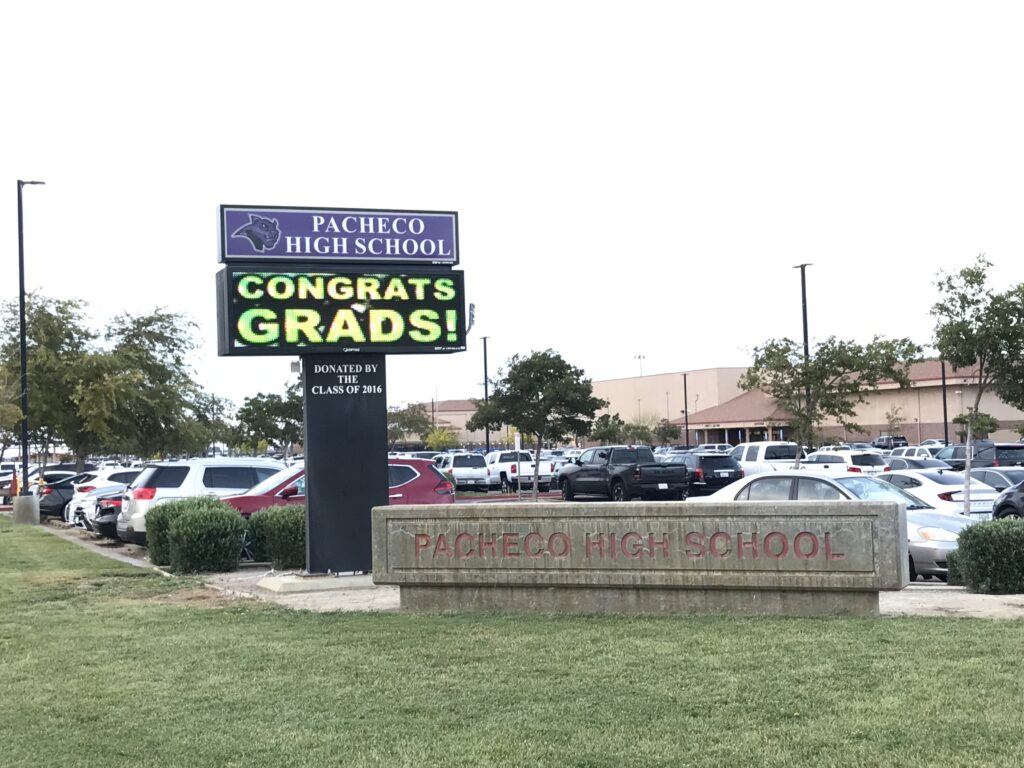 Allen D. Payton contributed to this report.