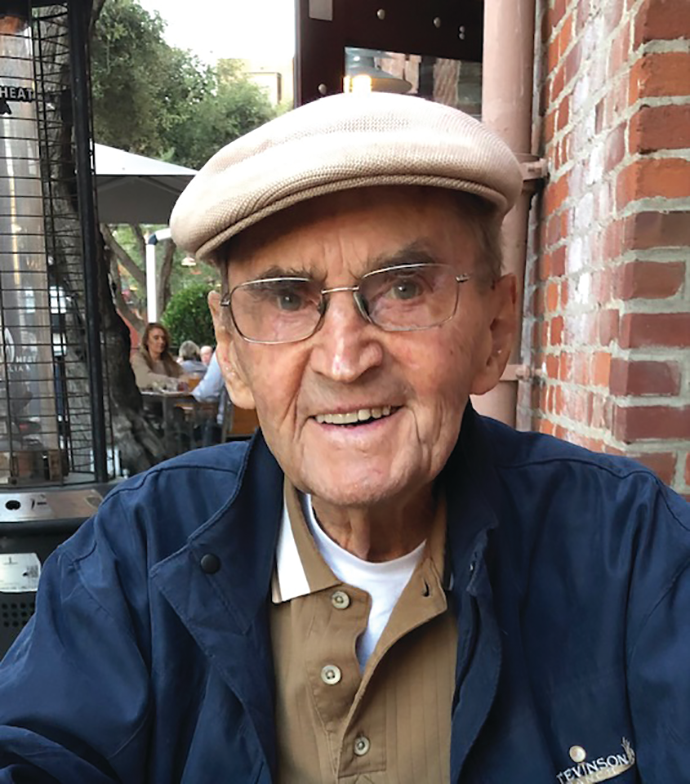 Robert A. Phillips
November 24, 1929 – January 4, 2023
Robert A. Phillips passed away at age 93 on January 4, 2023, at St. Bernard's Phil/Flow Jones Hospice house in Jonesboro, Arkansas. After his wife's death, Bob moved to Jonesboro from Los Banos, California to be closer to his daughter, Patricia A. Stidman and her family.
Bob was born in Rockford, Illinois to John and Catherine Phillips, and later moved to Ottumwa, Iowa where he graduated from Ottumwa High School in 1948. He was raised in the Catholic faith and attended St. Patrick Grammar School and Catholic Central School in his early years.
After graduation he served his country during the Korean War from June 1949 to December 1952 as sergeant in the U.S. Air Force. He was assigned the duty of arming and disarming the atomic bomb at Fort Campbell, Kentucky.
After the snowy winters in Iowa, Bob moved to Los Banos, CA and soon opened a State Farm Insurance Agency that he retired from after 36 years. He believed in giving back to the community and served on the Los Banos Planning Commission for 11 years, Los Banos Hospital board for 7 years, and volunteered to ring the bells for The Salvation Army even into his eighties.
Aside from his business, nothing gave Bob more joy than golfing. He has played all over the country, including Ireland many times and was a member of Turlock Golf and Country Club. He married Lorene Rorabough on Jan 25, 1991 and for over 30 years, they enjoyed the sport together along with world travel and many cruises into their golden years.
Bob or Gbob (as his grandchildren call him), is survived by his daughter, Patricia A Stidman and husband Brent of Jonesboro, AR. He was especially proud of his two grandsons: Lance W. Waters of New Orleans, LA; Nathan B Waters and wife Ash Kim of San Francisco, California. Also, his stepchildren, Chuck Rorabough and wife Shirley of Santa Maria, California; Debbie Garcia and husband Tuffy of Willows, California.
Honors Service will be held on Feb. 27, 2023, at 10:30 at San Joaquin Valley National Cemetery in Santa Nella, California. In lieu of flowers or gifts, the family kindly request donations be made to the following organizations that Bob cared so deeply about.
Veterans of Foreign Wars, PO Box 651, Jonesboro, AR 72401
The Salvation Army: losbanos.salvationarmy.org