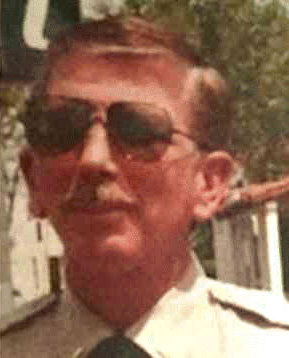 Larry was born in Fresno, CA on November 9, 1942, and passed away in Bend, OR on January 26, 2023. Larry was blessed to have time to spend with his family before passing.
He attended Roosevelt High School in Fresno where he participated in several sports. After graduating high school in 1960, he joined the Navy and served aboard the USS Kitty Hawk.
After returning to Fresno, he met his soon-to-be wife, Cathy (Dover), they were married 59 years. A year after they married, they moved to Westminster, CA where he worked for Texaco.
After starting their own family, they decided to move back to Merced so their children would have the opportunity to grow up with their cousins and have their grandparents in their lives.
Larry enjoyed working on cars with his son and watching his daughter play softball. He also enjoyed taking them to the coast with the dune buggy and out to race their karts. It didn't take much encouragement for Larry to pick up his guitar and start singing his favorite, "Six Days on The Road."
Larry joined the Merced County Sheriff's Department in 1970, spending the majority of his years in Los Banos. In 1987 they moved to Weaverville, CA where he began working for the Trinity County Sheriff's Department as Undersheriff. He retired from full-time law enforcement in 1994.
After retiring, he and Cathy began following their dream of traveling full-time in their RV, with a goal of traveling to every state. They achieved that with the exception of Alaska.
For some time, Larry couldn't quite give up everything law enforcement. First, working for the National Interagency Counterdrug Institute as Facilitator/Instructor. He then worked for the U.S. Department of Justice Haitian National Police Training Center at Fort Leonard Wood, MO. He went to Sarajevo for a short period of time working for the United Nations Civilian Police in administrative matters. He also worked for the United States Department of Justice International Police Training Academy in Budapest, Hungary. With the exception of Sarajevo, Cathy traveled with him. When he finally stopped with all the work, they went back to traveling in their RV, looking for the best beaches.
One of Larry's proudest moments, other than when his children were born, was when his son and daughter decided to follow in his career path and become police officers.
Along with his wife, he is survived by his son Brent (Denise) of Los Banos and his daughter, Shanna (Scott) of Astoria, OR. He is also survived by his four grandchildren, Alicia, Tre, Kaliana, and Taylor. His sister Patricia (Gary) Pedersen of Roseville, CA, and his brother-in-law Gene Dover of Merced. Also, Surviving are his many nieces, nephews, and cousins. He is preceded in death by his parents Harry and Eisele (Harrigan) Torongo.
A memorial service will be held at the San Joaquin Valley National Cemetery in Santa Nella, CA on Friday, March 10, 2023, at 1:30pm. In lieu of flowers, a donation to your favorite animal shelter would be appreciated.