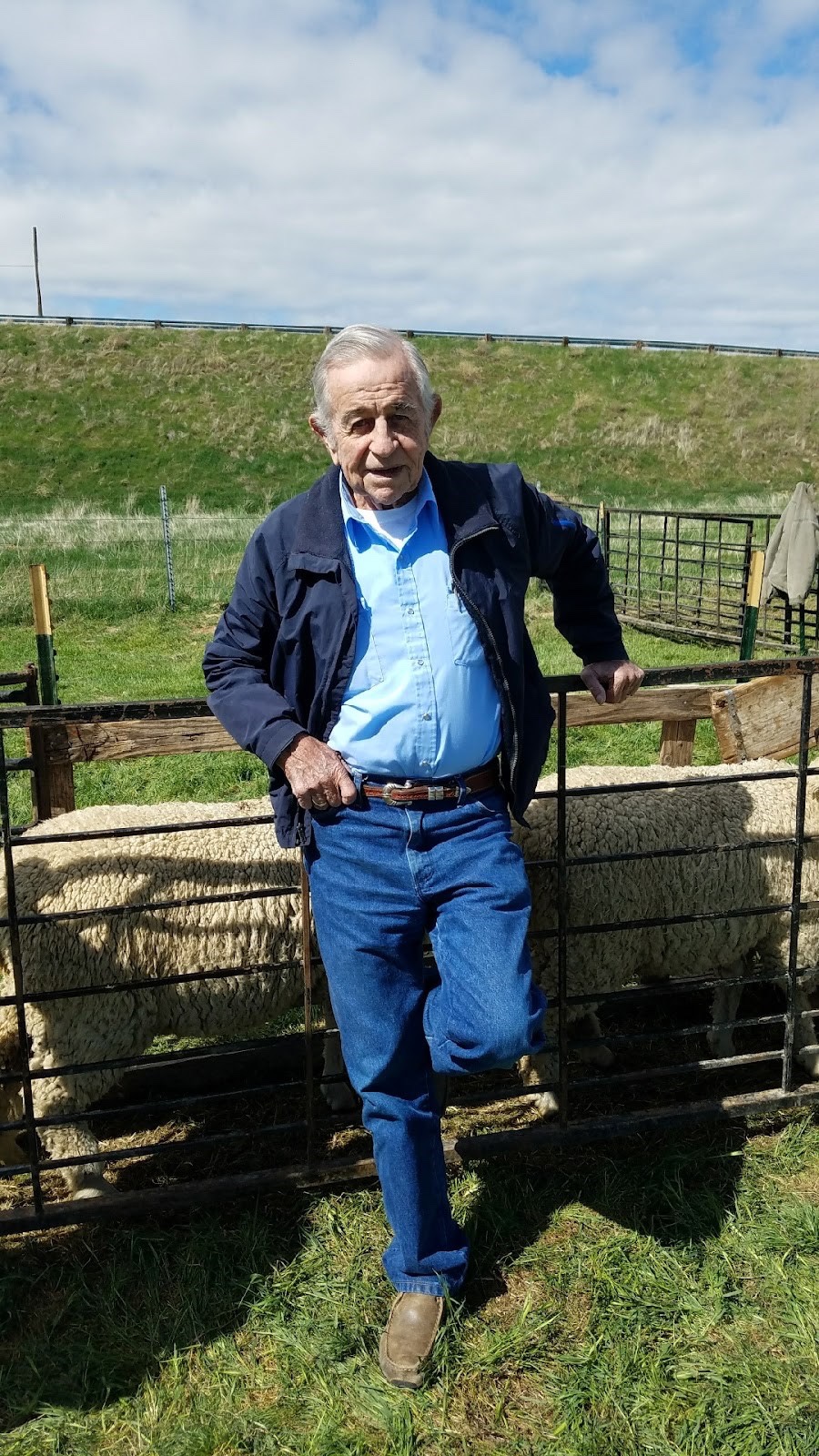 Raymond Artadi Talbott
April 20, 1938 – August 11, 2022
Ray passed away at home in Los Banos surrounded by family on August 11th, 2022. He was 84 years old. Born in Los Banos, California in 1938 to Ramon and Elena Talbott, he was the youngest of their two boys. Ray attended Los Banos Elementary followed by Los Banos High School. After losing his father his senior year, Ray attended the University of California Davis for two years, before returning to Los Banos to work alongside his mother and brother James (Jim) to run Talbott Sheep Co. Ray was a sheepman all his life. He served on the board of many industry associations and was typically the quietest man in the room, but when he did speak, everyone paid attention.
Ray met Teresa Iribarren at the Reno Basque Picnic in 1959. The two were married in 1965. Together they had two girls, Michelle and Andrée. He was so proud of the strong women that they are. Ray and Terry ran Talbott Sheep Co. together for many years. He often clarified that they wouldn't still have the business if it wasn't for Terry.
Ray and Terry have four grandchildren. He truly loved to watch each of them grow up and was very proud to see the successful young adults they've all become. He was a friend to many, and quick to listen to your story and step into your shoes. Ray was very proud of his family history and Basque Culture. He was heavily impacted by the stories of his parents' upbringing and their dedication to working hard and creating a family and life they were proud of. He carried that drive, grace and wisdom with him all his life.
Ray was preceded in death by his mother and father, Elena Celayeta Talbott and Ramon Artadi Talbott; and his brother, James Artadi Talbott. He is survived by his wife of 57 years, Teresa (Terry) Irribarren Talbott; his daughters, Michelle Artadi (Darrell) DiGiovanni and Andrée Artadi Soares; his four grandchildren, Mia and Gianna Artadi Digiovanni and Bianca Artadi and Tristan Talbott Soares; and many nieces and nephews.
Ray's family would like to thank its team of caregivers for their compassionate care for Ray and Terry over the last couple years. Memorial contributions can be made to The Los Banos Basque Club, P.O. Box 123 Los Banos, CA 93635; Our Lady of Fatima School Memorial Fund, 1625 Center Ave, Los Banos, CA 93635; or California Wool Growers Association Memorial Fund 25 Cadillac Drive, Suite 214, Sacramento, CA 95825.
Visitation will be from 5-7 pm on Tuesday, August 16 at Whitehurst Funeral Chapel, 1840 S. Center Avenue, Los Banos, CA 93635 followed by recitation of the Rosary at 7 p.m. Funeral Mass will be conducted at 10:30 a.m. on Wednesday, August 17 at St. Joseph's Catholic Church,1621 Center Avenue, Los Banos, CA 93635. Interment will follow at Los Banos Cemetery.