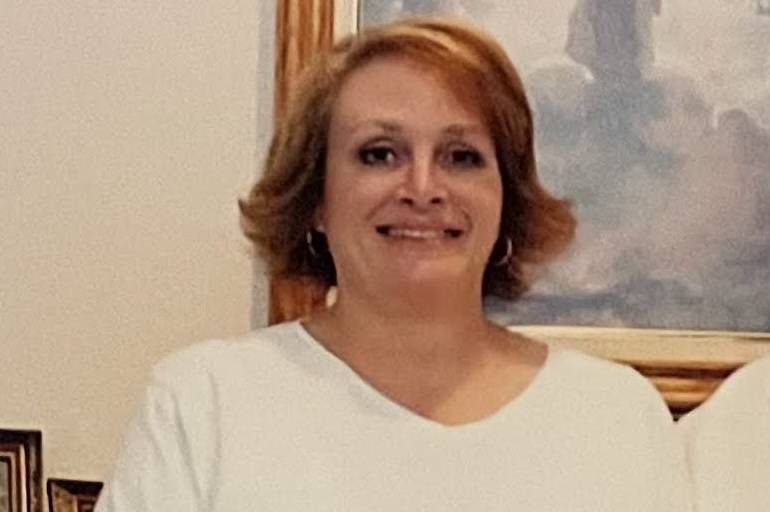 Kathleen Susanne Saavedra
1956-2022
Kathleen Saavedra (née Payton) was born in 1956 to Edward and Gloria Payton. Kathy was a sweet child who loved animals, had a sensitive nature, and excelled academics. She was especially talented in history and the language arts and was one of the best spellers you'd ever meet!
In 1975, Kathy married her sweetheart S. Mark Saavedra. They saw the world as Mark served as a mechanic in the United States Army before finally settling in Central California.
Kathy had a gift for all things creative. She was known for the elaborate wedding cakes she made, the beautiful gowns she sewed, and the crafts—from wreaths to cards to quilts—-that she created to show her love for others. She was a certified Speech-Language Pathology aid and worked in the Los Banos schools.
A faithful member of The Church of Jesus Christ, Kathy served all, from young to old, near and far. Kathy also dedicated many hours to Scouting, and helping her four children, Elodia (Jacob) Strain, Miranda Bergevin (Danny) Morris, Brian (Theresa) Saavedra, and Brett (Vanessa) Saavedra, discover and foster their gifts and abilities, serving in roles from Baseball Coach to Girls' Camp Director.
Her greatest joy in her golden years was her precious grandchildren: Addison, Raeghan, Colton, Rhonin, Tristin, Payton, Taylee, Lola, Brighton, and Lyla. Her face lit up whenever she saw them or talked about them.
Kathy is survived by her sweetheart Mark; two brothers, Ken and Keith; and one sister, Carol. She was preceded in death by both of her parents.
Memorial services will be held Sunday, September 11th in Los Banos, California.
Interment will be Monday, September 12th at the San Joaquin Valley National Cemetery.