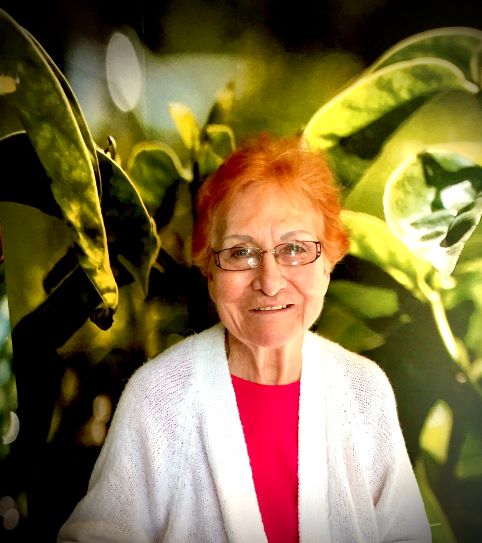 Evelyn Erreca
June 29, 1931-August 5, 2022
Evelyn Erreca, nee Black, a longtime resident of Los Banos, passed away peacefully in Oakland, CA after several years of illness. Many remember her working at Napps Diner, Carlo's Villa, the Donut Shop, P&M Cheese Store and as a dietitian/cook for LB Convalescent. She spent her spare time and retired years as a painter, a poet and a writer. She was presented a certificate of honor for one of her stories which was read on the Senate floor by a CA State Assemblyman. 
She is predeceased by her late husband Leon Erreca, her parents Luther Black, Virgie Belle Aston and stepmother Ella Elnora Maxwell, her daughter Patricia Erreca, brothers Everett Black and Ray Black, stepbrothers L J Black and Dennis Black and son-in-law Frank Perez. Evelyn is survived by a half-brother, Charles Black of Merced, half-sister Sandra DeFoe of WA, 3 sons Danny Erreca (Diane) of Oakland, David Erreca (Diana) of Los Banos and John Erreca (-Ron) of Oakland and 5 grandchildren Renee Clarke (Michael), Erik Erreca (Wendy), Kyle Barbeau, David Erreca Jr. and Dayna Erreca, daughter-in-law Debbie Sutter and many nieces and nephews. 
The Memorial Service is on Friday, August 19, 2022 at 12pm at Whitehurst Chapel, 1840 S. Center Street, Los Banos. Please wear a purple or Hawaiian shirt.