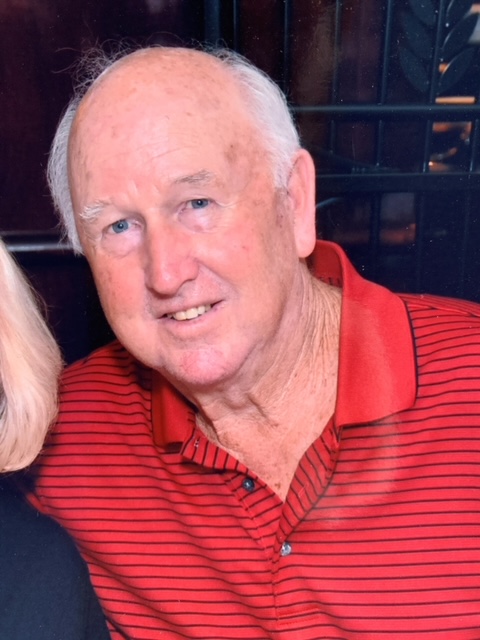 Jerold 'Jerry' Downum
January 24, 1941 – October 1, 2022
Jerold 'Jerry' Downum was born on January 24, 1941, in Stidham, Oklahoma to Thomas and Pearl Downum. He passed away on October 1, 2022, at the age of 81 years old, in Cumming, Georgia surrounded by his family.
Jerry graduated from Dos Palos High School (California), where he lettered in all three varsity sports and went on to attend West Hills College in Coalinga (California), where he was a member of the 1958 Basketball Team that was inducted into the West Hills Athletic Hall of Fame in 2003. He would also meet Diane Falaschi while attending West Hills College. Jerry and Diane were married in October of 1960 and had just reached their 62nd anniversary together at the time of his passing. They had three children together.
After college, Jerry worked for the City of Los Banos Public Works department for over 35 years and was a member of the Los Banos Volunteer Fire Department for several years. Jerry was active in the Los Banos sports community. Although coaching his own sons was near to his heart, he was beloved by many in the community that he had the privilege of coaching. Jerry was also a member of the Austin 76ers fastpitch softball team, which would defeat the legendary King & His Court at Tiger Stadium in 1978.
After retiring in 1996, Jerry and Diane would move to Cumming, Georgia. They would go onto travel extensively and enjoy the Golf Community lifestyle. Living right across from the first hole tee box, Jerry was well-known in the Hampton Golf Village community, where he also worked as a Ranger for nearly 20 years.
Jerry is preceded in death by his parents Thomas Arlie and Pearl Irene Downum, brothers Harold, Kenneth and Donald Downum and sister Arlene Downum. He is survived by his wife of 62 years, Diane; his children Lauren (Julie) Downum, Richie (Tia) Downum and Thomas Dino (Sara) Downum; his brother Roger (Jeanne) Downum and sister Anne Owen; his five grandchildren Sarah Downum, Austin Downum, Emily Downum, Morgan Grace Downum and Jake Downum; and many family and friends who love him.
Viewing will be held Thursday, October 13, 2022, beginning at 10am until service time. The funeral service will begin at 11am. Services will be held at Dahlonega Funeral Home in Dahlonega, Georgia. Additionally, a Celebration of Life service is planned for Saturday, November 12, 2022, in the Central Valley, California.