Memorial service for "Father of Narrow Row 30-inch Cotton" Dr. Billy Louis Weir Saturday, August 6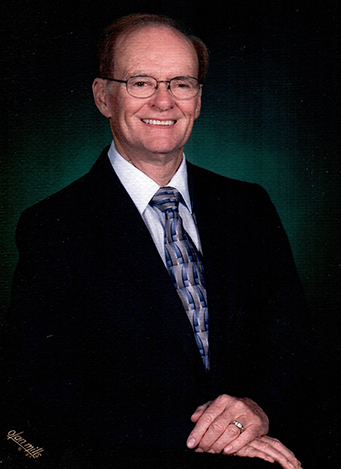 Dr. Billy Louis Weir
April 12, 1938 – July 28, 2022
Billy Louis Weir discovered America on April 12, 1938, in San Antonio, Texas. He was born to Mary Blackstock Weir and Lewis William Weir. He moved to Corpus Christi, Texas where he met the love of his life Carol Ann Myers, who he later married in 1961 and they shared many wonderful years together. He began his college education by attending Texas A&M University, where he earned his Bachelor of Science Degree.
He later moved to Davis, CA with his family, where he attended UC Davis and earned his Master of Science degree, then later his PhD in soil science. He was employed by the University of California for 36 years and worked as a farm advisor, 4H advisor, then later as an agricultural researcher and educator. In his retirement he owned his own research and consulting company, which he enjoyed very much. In his spare time, he loved gardening and wood working.
He was a loving and devoted husband to Carol Ann Weir, together they shared many years a wonderful journey together as a couple, as best friends and partners in life. They would have shared 61 years of marriage this month, August, 25 2022.
Together they traveled to fifty-five countries, where he spoke in many of these countries about his agricultural research in cotton. He was known as the "Father of narrow row 30 inch cotton". His research in the conversion of cotton rows and harvesters from 40 inch rows to 30 inch rows was instrumental in establishing the 30 inch cotton culture, which transformed the agricultural industry. In this research he found that utilizing the 30 inch rows would increase the cotton yield, thereby increasing the financial gain for the farmers per crop. During his travels he spoke with many countries regarding the research of the narrow row cotton, helping to establish this practice of utilizing 30 inch rows in their agricultural practices. He was also instrumental in research on the use of Pix growth regulator on cotton and potassium deficiency symptoms in cotton.
He taught for 20 years at Merced College in the agricultural department. Served on the California Cotton Alliance Board, which he enjoyed very much. He was also a member of the California Association Farm Advisors and Specialist from 1980-1991. He conducted research in cotton and many different crops and made a big difference in the agricultural world at large.
He is survived by his loving wife Carol Weir, his son Daniel Louis Weir and daughter-in-law Teresa, his daughter Deborah Leanne Weir. Grandchildren; Cristi Weir, Vanicia Wilhelm, Alex Myers, Tisneem, Zaynib, Humzah, Rowtha, Omar and their spouses. Including many great-grandchildren and his three nieces. He is preceded in death by his sisters Louise Mayo and Laverne Fisher.
There will be a private family burial service at Lakewood Mortuary. A memorial service open to all those who wish to celebrate Dr. Billy Louis Weir's life, will be held on Saturday August 6, 2022, at 11:00am at Central Presbyterian Church 1920 Canal Street, Merced, CA. Immediately followed by an awesome lunch served by the Dos Palos Service Club, in the Hoffmeister Center just across the street from the church.
Visit www.lakewoodhughson.com to leave memories or condolences for the Weir family.