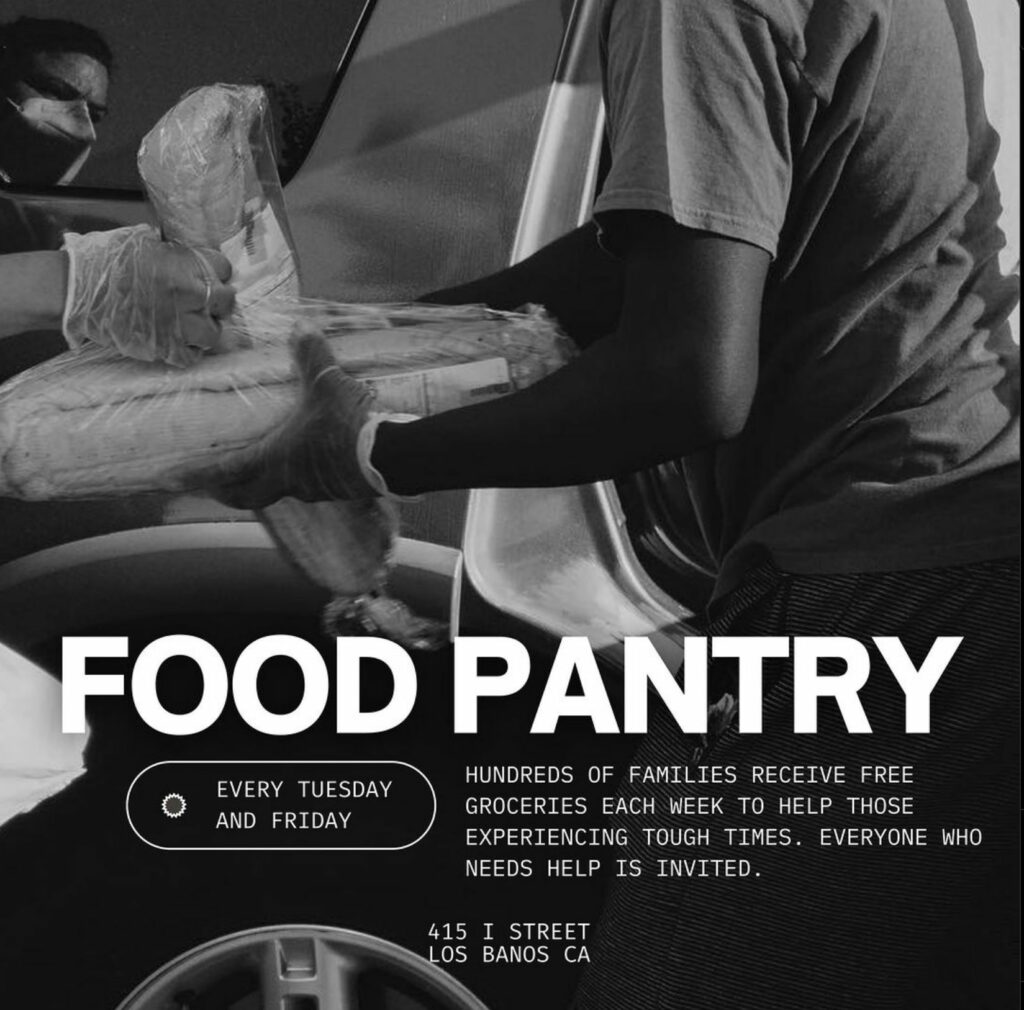 "Give me your tired, your poor," is one of America's most well-known phrases; welcoming one and all to seek shelter. Bethel Church, located in Redding (CA), adds "Bring us your hungry," to that list by offering support through their Food Pantry.
"The program started in 2008 and has been going for 15 years straight, even throughout COVID because the need was stronger than ever!" stated Pastor Hammond of Bethel Church, who has been with the church since December 1995 and just celebrated his 27th year with them.
The food pantry is hosted every Tuesday 9 am – 11 am and every Friday 9 am – 12 pm at 415 I Street, Los Banos, CA 93635. If you are in need of support, all you have to do is register beforehand and show them your ID when you arrive.
"Anyone can register. There are no income requirements. We want to be active in our community and be of help where we can," stated Pastor Hammond. To register, you can visit bethelcommunitychurch.net or download the ChurchCenter app where Bethel Church is one of two churches in Merced County providing support.
The Food Pantry is not the only support the church provides, "As a result of the increased need and obvious trouble for elders at risk to safely acquire groceries, we started a grocery delivery program for seniors during COVID," said Pastor Hammond, "We are very grateful to the county for a grant they awarded us which allowed us to purchase the van that we make the deliveries in."
If you or a senior citizen you know would like to apply, all you have to do is call the church office at (209)827-0797 and set either them or yourself up for monthly grocery delivery.
"We are 100% donation fueled with these programs. Our primary source has gone through a decline in their donations, so we are no longer receiving food from them every week since last September. We rely solely on local donations that we get from Walmart every week from Feeding America, local donations made to us at our church, and donations made to the canned food drive that the police station hosts every December. Within a month, those canned food donations are gone," Shared the pastor.
The food that is donated from Walmart is fresh food close to its printed expiration date that is stored in freezers and fridges at both Walmart before pickup and at the church after pickup.
"There have been difficult times in Los Banos, but we always pull through. We help the community where we can. The church is doing better than ever, and we are so excited to be able to host these programs for those in need!" Commented Pastor Hammond.
If you would like to donate, please contact the church office at (209)827-0797.
You can follow Bethel Church on their website at bethel.com, on Facebook (Bethel Comm Church), and on Instagram (bethelcommunitychurchlb) for more information.