With biggest fireworks show in the county!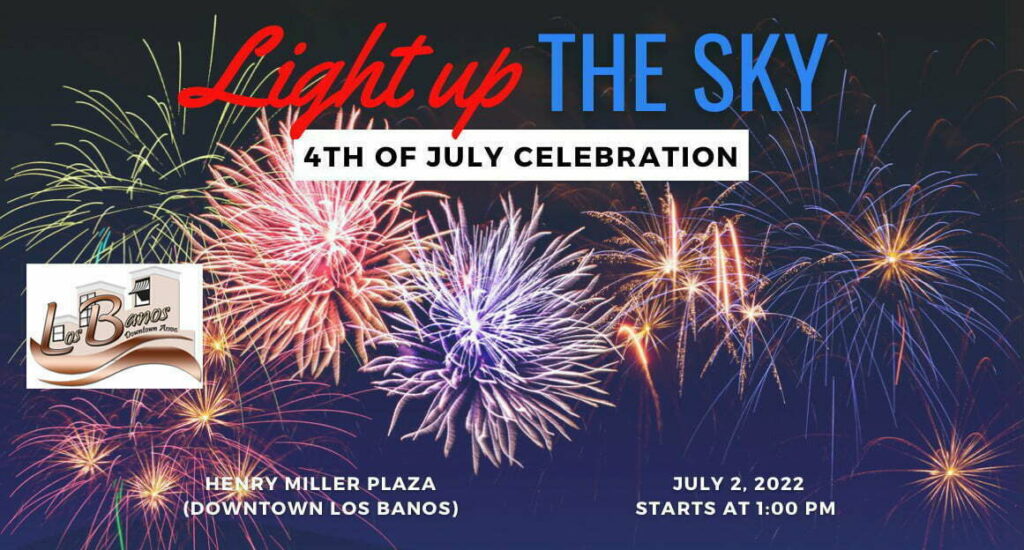 The Los Banos Downtown Association is proud to present the 2nd Annual 4th of July Celebration on Saturday, July 2, 2022, starting at 1:00 PM at Henry Miller Plaza located at 600 H Street in downtown Los Banos.
The event features carnival rides, food vendors, arts and crafts vendors, beer booths, live musical performances, and of course the spectacular fireworks show at night. This event is expected to attract thousands of Los Banos residents and others from neighboring towns.
Vendor Space Available
If you offer arts and crafts, we want YOU to be a vendor at this year's 2nd Annual 4th of July Celebration. Call 209-710-9022 or visit our office in downtown Los Banos at 907 6th Street to reserve a booth space. The event is less than three weeks away, so hurry and reserve your spot!
Thank You Sponsors
The Los Banos Downtown Association would like to thank our major sponsors The Morning Star Company, Coldwell Banker Kaljian and Associates, Mid Valley Disposal, and Sutter Health Hospital Los Banos for their generous donations and for helping make this memorable event possible.
For more information about this event and upcoming events presented by the Los Banos Downtown Association, follow us on social media. Facebook: @Los Banos Downtown Association Instagram: @losbanosdowntown.