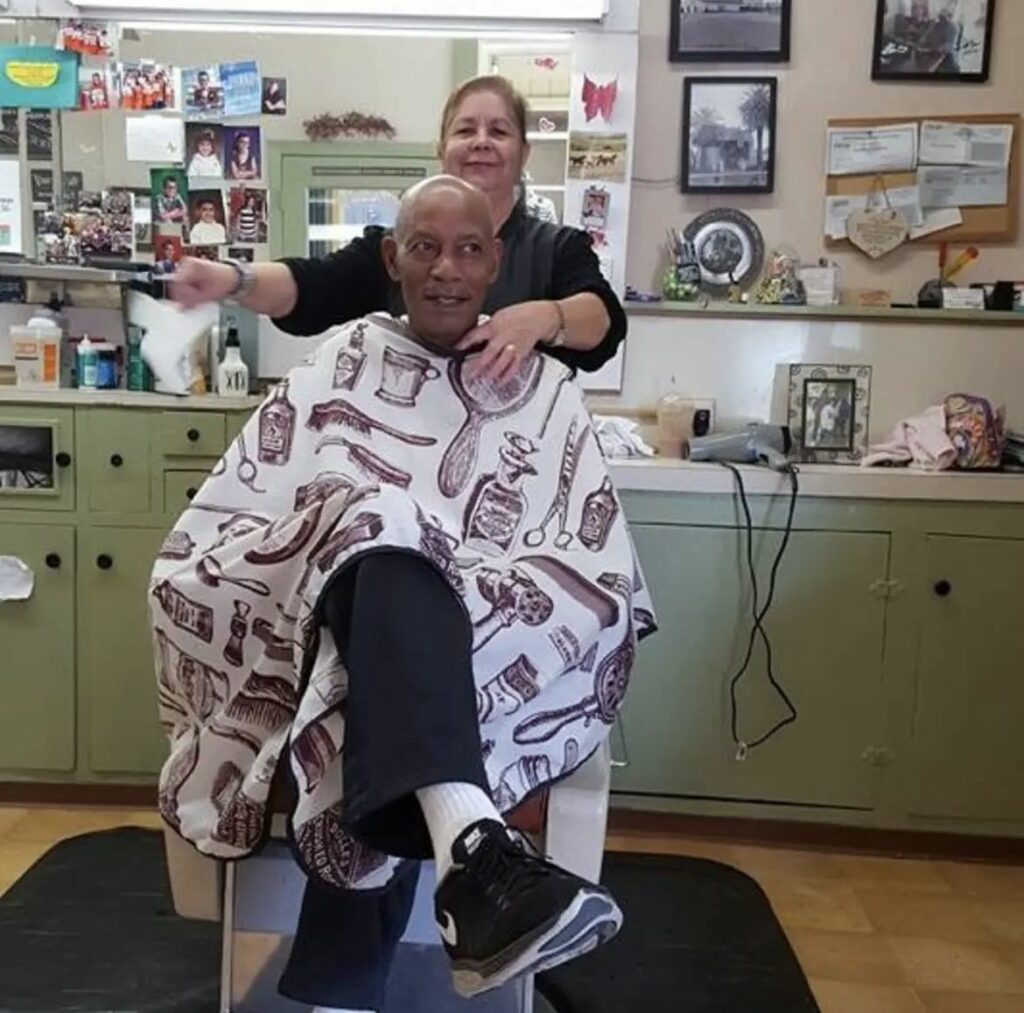 Gladys Affonso opened Gladys' Barbershop in 1962. The current owner, Norma Blackwood, bought the business in 1985. According to Norma, many people she has encountered are unaware that she also holds a cosmetology license. She began her journey in this industry as a cosmetologist in the late 1960's.
"Since I was a little girl, I knew I wanted to do hair," Norma said.
After graduating from Los Banos High School in 1967, she began attending Merced Beauty College in Merced, California. She received her cosmetology license in 1969 and began working at a salon called Joseph's in downtown Los Banos. Due to her husband's job at the time, Norma moved out of Los Banos and worked in other California cities such as: Antioch, Bakersfield, Los Angeles and Taft.
When she moved back to Los Banos, she worked at a couple of beauty shops, including Salon de Belleza. "My boss at Salon de Belleza Gloria Diaz and my co-workers and I had such a wonderful working atmosphere." She said gratefully.
She went on to say that "In 1982 l went to barber school and Gloria was very encouraging. For two years I worked two days a week at Salon de Belleza and two days a week at Gladys' Barbershop. Even though I had been doing hair for a long while, Gladys taught me a lot while working with her. She was the only woman barber in Los Banos for many years. When Gladys was ready to semi-retire, I bought the barber shop from her in 1985."
Many have visited Gladys' Barbershop throughout the years, including the late 1984 Oakland Raiders Hall of Famer, Willie Brown, who sadly passed away in 2019. He came to Los Banos with Norma's brother occasionally and would stop by Gladys' for a shave and a visit with Norma.
Gladys' Barbershop was even honored in the music video "Two Bar Town" by the local band Moonshine Bandits. "I have always had such wonderful customers who are easy to talk to – and I appreciate them so much! I have met some great people through the years. I am grateful to still be able to work and it's so cool to see some of the customers I had that needed booster chairs are now bringing their kids and grandkids to me for haircuts." Norma said.
Gladys' Barber Shop not only offers haircuts for men, but also women's cuts, perms, color, waxing and more. Norma is currently looking for a Barber or cosmetologist with their own clientele: You can reach her at 209-509-6366 or stop by the shop at 919 6th (Main) Street in our very own downtown Los Banos.